The two-volume International Encyclopedia of Media Literacy by Renee Hobbs and Paul Mihailidis has just been published and is an indispensable reference for students, teachers, scholars and practitioners of media literacy from a wide range of backgrounds and life experiences.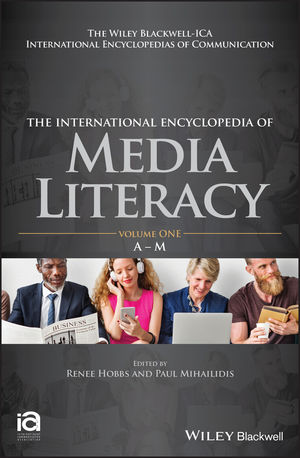 The first of its kind in ambition and scope, this publication provides global coverage of this dynamic and swiftly moving topic. As wide ranging and inclusive as the subject it treats, this two-volume encyclopedia offers a perspective on the past, present and future of media literacy around the world.
Published by Wiley Blackwell, You can read more about the Encyclopedia here.