by Christian Moro, Bond University, Australia.
The monstrous global investments in educational technology have been touted as everything from an innovative saviour from traditional learning methodologies to a scandalous waste of billions. It is clear that when educational institutions invest copious sums of money into learning technologies, student achievement is not necessarily increased. However, educational technology provides new avenues for teaching and learning, and can allow creativity, modernisation, improvements, and novelty that can excite and enthuse students to learn. With new software or devices, there is often a steep and time-consuming learning curve for educators and institutions alike. There is why caution is advised. Implementing an educational technology that is not effective can result in the waste of budgeted resources, as well as staff and student time.
For us as educators, it was not clear how to find the right balance between embedding new educational technologies and avoiding the practice completely. As such, we set out to develop a framework that can assist institutions, administrators, and educators while making these decisions. From the literature and current practices, three key themes were identified that, if considered, provide a thorough and robust series of considerations before acquiring new educational technologies.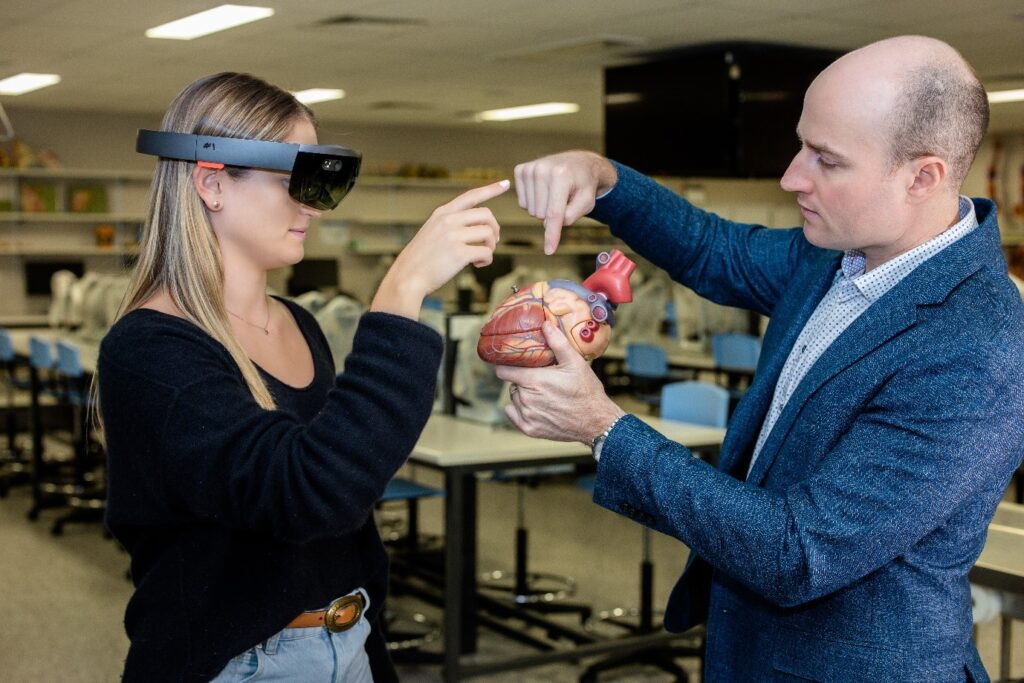 Figure: Educators are often presented with a range of options, such as this HoloLens, to consider regarding the introduction of new educational technologies in their classes.
The outcome of this work was the publication of: The Triple-S framework: ensuring scalable, sustainable, and serviceable practices in educational technology. In this article, we outline three key themes to consider when investigating new software or hardware for educational use. 
1. Scalability
What is the maximum number of possible users (including students, staff, and administrators)?
How can the reach of the intervention be increased?
What occurs if the number of required users change (i.e. larger enrolments in the following year)?
How can this intervention reach a broader audience if required?
2. Sustainability:
Consider longevity and lifespan. How long is the user license? How long will the device or software last?
What are the upfront costs? What are the recurring costs each year? Any additional costs after 2-5 years?
What is required to upkeep this? Are there costs needed to manage the software or hardware?
Will staff and students be motivated to use this intervention in the long term?
What is the impact on the environment? Will there be batteries to dispose of, or computers that need to be left running?
Will the intervention be appropriate to use in future years?
3. Serviceability
Consider the ease of editing content within the intervention. Can it be tweaked or updated easily (or at all) as the curriculum changes over time?
What potential technical difficulties might arise?
How can this software or hardware be improved for future cohorts?
What is the expertise required to use the intervention? Do current staff have this, or what training will be required?
Is there ample Information Technology staffing support to assist with any issues (i.e. login problems, licensing questions)?
What future updates will be required? Is there a cost to these? Who will manage the rollout of these?
When questioned, not considering some of these items was the greatest regret of administrators who had invested heavily in an educational technology intervention that was subsequently removed from the curriculum and simply not successful. Getting this right is not only better for the budgets, but also for avoiding any unnecessary waste of time for staff, students, administrators, and technology support officers.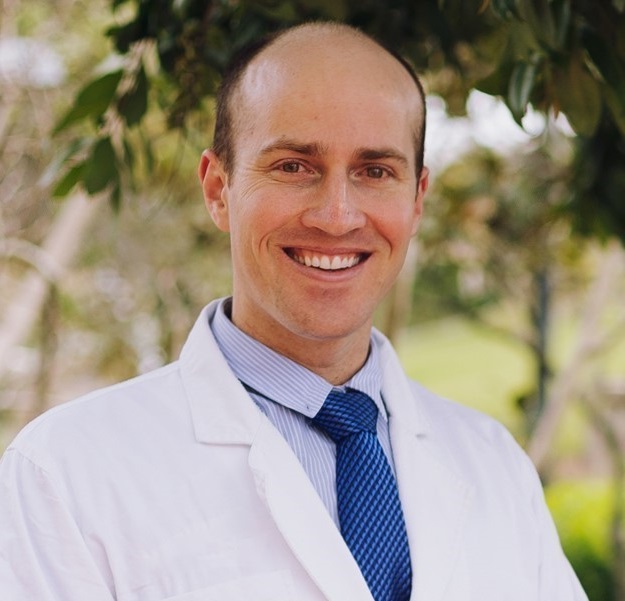 Author
Dr Christian Moro, Associate Professor of Biomedical Sciences and Medicine, Faculty of Health Sciences and Medicine, Bond University, Australia.
For more information: Moro, C., Mills, K.A., Phelps, C. et al. The Triple-S framework: ensuring scalable, sustainable, and serviceable practices in educational technology. Int J Educ Technol High Educ 20, 7 (2023). https://doi.org/10.1186/s41239-022-00378-y
A copy of an example form for how an educator can apply the Triple-S model for an educational technology purchase request can be downloaded at: https://www.physiologywithchristian.com/TripleSRequestform.docx