MITx delivers massive open online courses, via edX, which MIT founded with Harvard University in 2012. MITx courses are developed and taught by MIT instructors with the aim of enhancing on-campus education, expanding access to quality educational opportunities worldwide, and advancing the understanding of teaching and learning through research. As of June 2019, more than 7.9 million learners worldwide have accessed MITx content. The MITx Media Team works with faculty and course teams to leverage media in their online courses. The team has led the charge in exploring media usage in MOOCs, moving away from straight classroom lecture capture to innovative uses of animation, on location shoots and interviews in order to engage learners better.
Early on, many faculty wanted to create their own video for their MOOCs. With the sophistication of 4k video recording from iPhones and Androids to online video tutorials, faculty felt they had all the tools they needed to create video content. Even edX built an online course called Creating Video for the edX Platform. Geared towards educational professionals with little to no video experience, VideoX taught how to produce video content, specifically focusing on the do it yourself approach.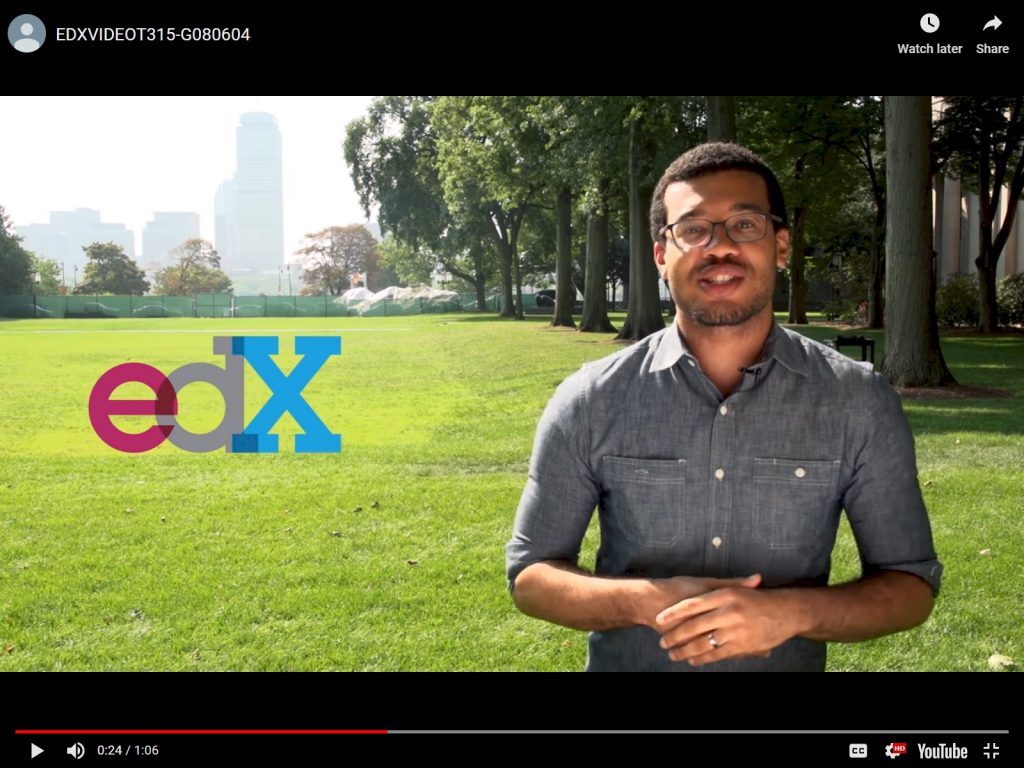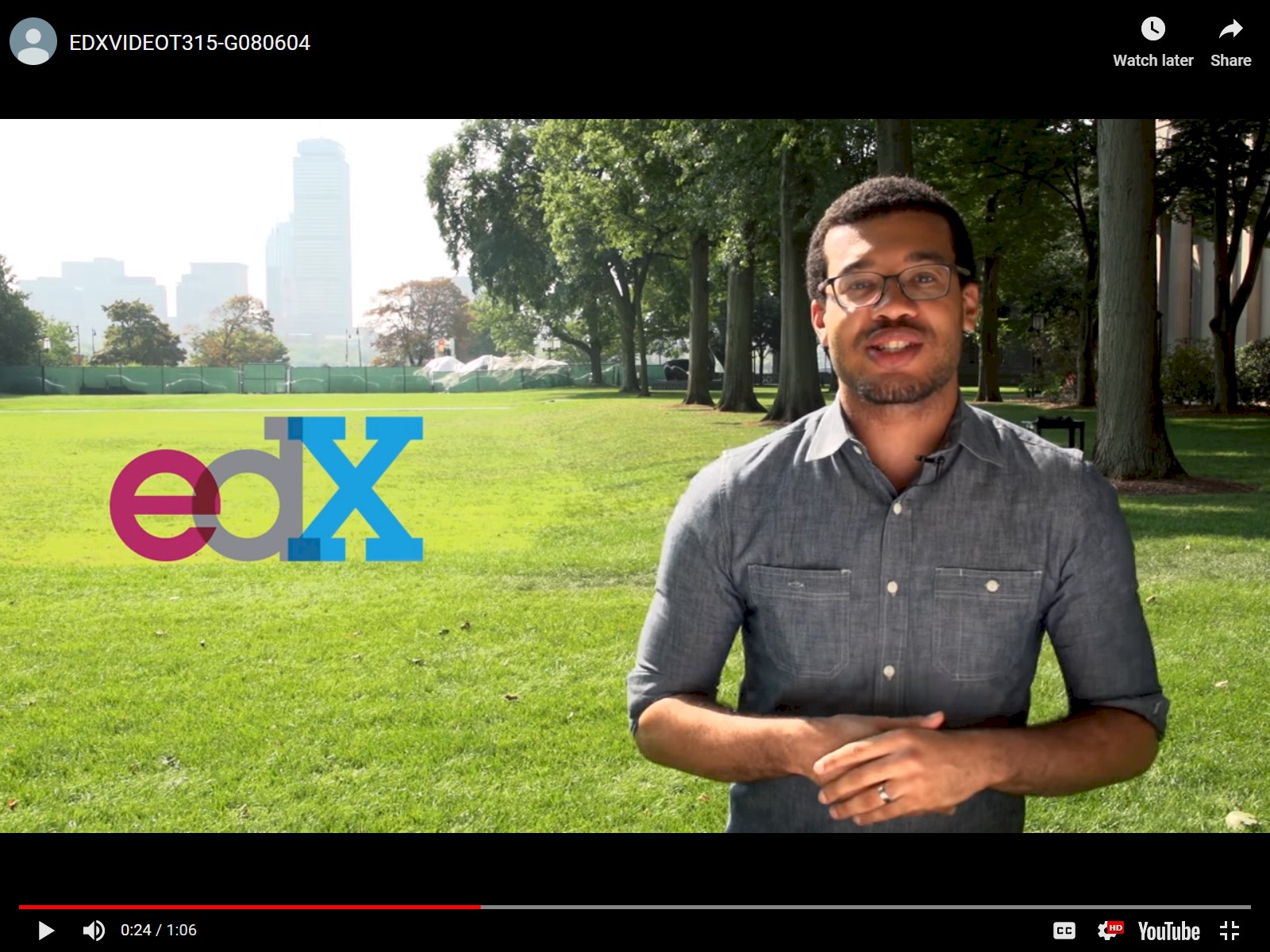 After 6 years, MITx learned many lessons along the way. We've learned while some video content lends itself to faculty creating their own, there needs to be consensus at the beginning of the type of service the media team would offer, stressing accountability on quality and quantity of video content.
Based on this premise, the MITx media team came up with 3 distinct service levels:
self-service, where faculty and course teams are responsible and accountable for all video content from producing to editing;
mixed service, where the faculty, course teams and MITx produce and edit video content;
and full service, where MITx produces and edits all video content.
With our heavy course load, it's impossible for us to offer full service support for every course. We welcome faculty creating their own video content and we've changed some of our team's practices. We now offer MITx Services online, a self-service site that outlines what course teams need to know about creating video content, including types of video content, pricing, best practices and examples. We conduct media literacy training to teach media fundamentals covering everything from best practices to areas for experimentation. We provide one-on-one support which includes visioning, scripting workshops and fine-tuning post production work to best support faculty's goals. We provide faculty and course teams access to video and digital equipment they need in order to produce high-quality media.
As faculty are used to teaching in classrooms, teaching online requires a different mindset as it not only matters what you're saying but how you are engaging learners all around the world. The media team stresses the importance of recognizing both video's strengths and weaknesses as a teaching tool. Video production decisions do affect learner engagement in online educational videos. Faculty must plan their content specifically for an online video format, realizing while their presentation styles work well in traditional in-person lectures, it doesn't necessarily make for effective online educational video.
Lana Scott will be talking more on this topic during her presentation at the Media & Learning Conference on Wednesday 5 June.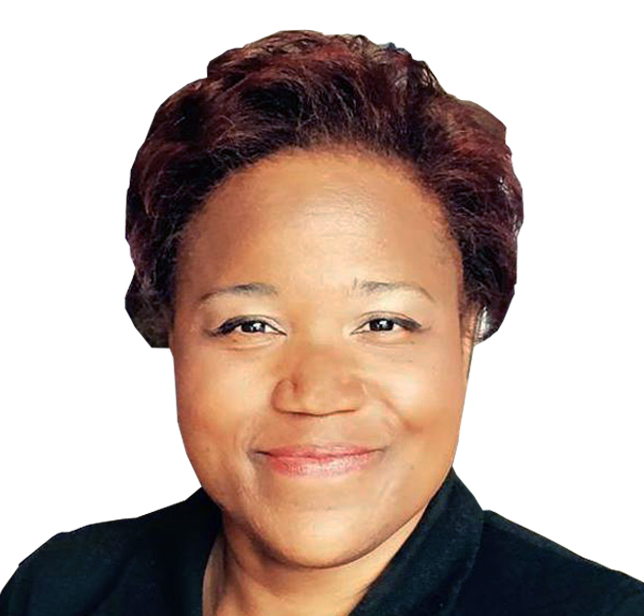 Author

Lana M. Scott
Manager, Media Services, MITx with the Open Learning department at the Massachusetts Institute of Technology, USA