As part of the media literacy project SMILES, which enables young people to be more resilient against fake news, the De Haagse Hogeschool, Beeld & Geluid and the KB, national library are organising a congress on 18 April entitled Nieuwswijsheid tegen desinformatie. Doen?! (News literacy against disinformation. Let's do it?!
This event promises to be an inspirational meeting for professionals in secondary education, libraries and journalism.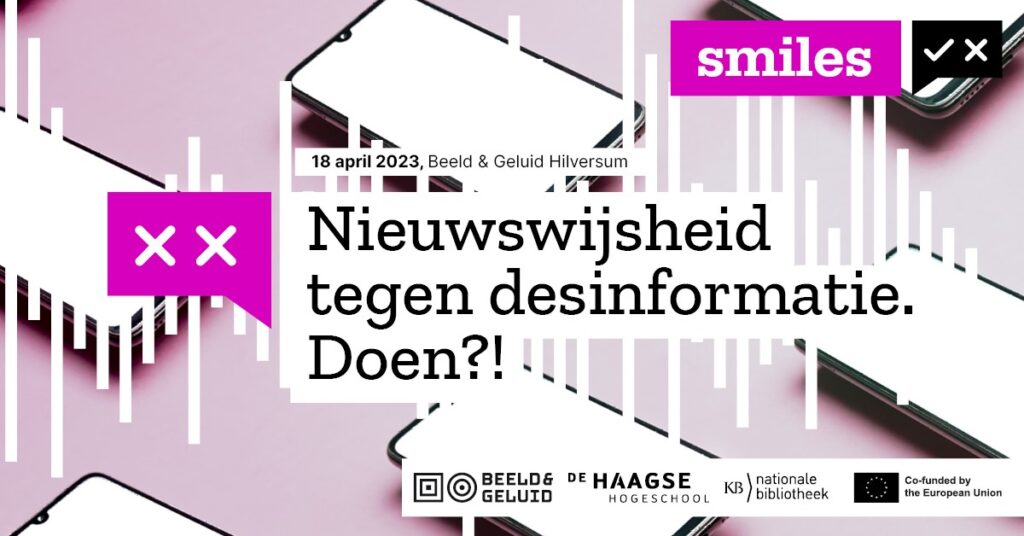 In a diverse program with plenary and breakout sessions, the central point of discussion will be the importance of news literacy in the fight against disinformation. Results of the European media literacy project SMILES will be presented and discussed during this event that brings together those working in schools, libraries and journalism on a theme which concerns us all – the fight against disinformation. Note the language spoken during this event will be Dutch.
Did you already register? No? Register today.
For the program of the congress see this link (in Dutch).