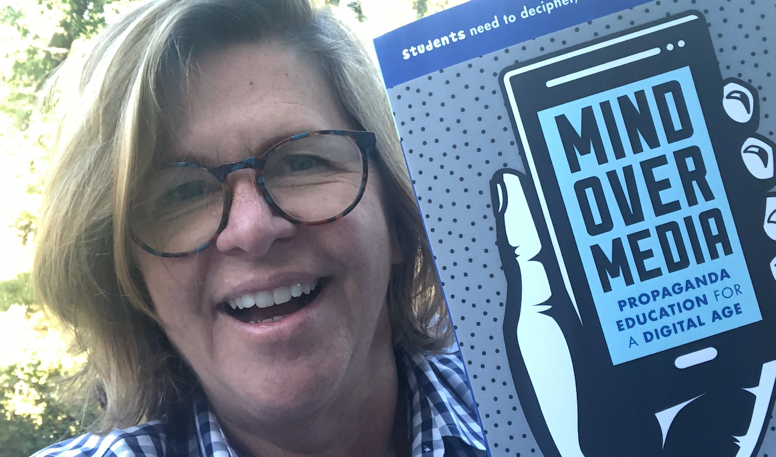 When I first began teaching about propaganda, I knew there would need to someday be a book about it. Propaganda stands at the intersection of entertainment, information and peruasion and is a ubiquitous part of daily life. Teaching about historical and contemporary propaganda is complex because the rise of propaganda is inescapable, all around the world.
The examination of contemporary propaganda in the classroom requires special instructional strategies because it's inherently controversial: propaganda can activate strong emotion and simplify information and ideas in ways that bypass critical thinking.
But you might be wondering: How did this whole propaganda inquiry get started? I began my exploration of the topic of propaganda more than 10 years ago in a collaborative project with the United States Holocaust Memorial Museum, with "The State of Deception" exhibition. How could people consider the similarities and differences between 20th century Nazi propaganda and contemporary forms of propaganda that can be found in government, journalism, entertainment, activism, and even education?
Today, all over the world, people are using media on their mobile devices, and this means they are a bit more distracted and distractible. It's challenging to read deeply if you're using media "in between" doing other things. This practice tends to reinforce the use of media to reinforce our existing beliefs, to amuse and to entertain, rather than to learn new things or take social action. What instructional practices could help advance students' knowledge and critical thinking in responding to the contemporary propaganda they encounter in everyday life?
Friends of Sally Reynolds (and there are many of you) know how how the Media & Learning network is a laboratory for innovation, and I have been fortunate to benefit from this great network. At a Learning and Media conference held in Brussels in 2015, I first introduced European media literacy educators and experts to Mind Over Media, the crowdsourced online gallery of contemporary propaganda that I created at the Media Education Lab. With over 3,500 examples of contemporary propaganda from around the world, users can explore how propaganda about climate change, immigration and migration, racism, gender equality, housing and public health and other topics are presented in memes, videos, political campaigns, social media posts and more.
European educators have long stimulated my engagement on the topic of propaganda. As a keynote speaker at a United Nations Alliance of Civilizations event titled "Media and Information Literacy: Educational Strategies for the Prevention of Violent Extremism," I considered how propaganda education could address xenophobia, racism and narratives of hatred in the media. Governments, philanthropies and activists have helped to create a big increase in the amount of "positive propaganda" to address issues of social, political and economic concern, including issues like poverty, homelessness, domestic violence, violent extremism, LGBTQ rights and more.
And you may remember my talk entitled, "Teach the Conspiracies" at the 2017 Evens Foundation conference in Sarajevo where I explored the power of teaching conspiracy theories as a way to activate media literacy competencies. All of these experiences helped fertilize my thinking about teaching about the new forms of propaganda that are shaping social movements.
How lucky I was in 2016, when a consortium of educators gathered to explore how to bring propaganda education to the European community. With support from the Evens Foundation and the European Commisssion, Mind Over Media Europe was created and a group of Europeans scholars and practitioners including Igor Kanizaj, Bert Pieters, Nicoleta Fotiade, Maja Dobiasz and Sonja Hernesniemi began exploring how to teach about contemporary propaganda, sharing their experiences on a blog.
I spent four days with German high school teachers in 2019 when the U.S. Embassy in Munich invited us to develop a day-long program in coordination with my colleagues Silke Grafe and Christian Seyferth-Zapf at the University of Wuerzburg. We put together a set of engaging activities that German high school teachers could use to explore the topic with their students.
And throughout the so-called "fake news" crisis, I developed an undergraduate course in Propaganda and began offering it as a fully online course. There, I began to formulate the idea for a book for lay readers that would explore issues in contemporary propaganda including the psychology of human attention, the economics of the Internet and social media, news partisanship, politics and elections, entertainment, art, education, and activism. I began teaching teachers from around the United States and around the world at the Summer Institute in Digital Literacy how to include the study of propaganda in classes in English language arts, social studies, environmental science, world history and even health education.
Released on October 20 by W.W.Norton, my new book Mind Over Media: Propaganda in a Digital Age introduces readers to the long history of teaching about propaganda and examines how propaganda is embedded in information, entertainment and persuasion. The book offers numerous examples of how educators have brought the study of propaganda into the classroom, with 39 learning activities suitable for learners from elementary school to graduate school. I also created a fully-online digital learning course available about the companion website for the book. There you will find a series of digital learning modules that open each week in the Fall semester of 2020 for anyone in the world who is interested seeing how "anytime" digital learning can be designed to promote active engagement in the pedagogy of media literacy.
Many Americans are feeling exhausted after nearly four years of political leadership from a master of chaos. But propaganda culture is not just a Trump affair. For nearly 20 years, propaganda was used skillfully by the U.S. government in promoting a "war on terror" in Iraq and Afghanistan. Around the world, extremist groups used sophisticated appeals to recruit supporters, as terrorism has itself become a form of propaganda.
With the rise of co-called "fake news," propaganda goes hand-in-hand with political partisanship and disinformation. Now, all over the world, autocratic leaders who use propaganda to shape and mold public opinion as a means to hold on to political power. President Trump's use of Twitter has become a highly effective form of propaganda designed to communicate directly with his followers, bypassing traditional mass media. The rise of social media, which enables the easy sharing and viral spread of ideas is combining with increased distrust of mainstream media to create what some have called a "post-truth society," where debate is framed largely by appeals to emotion that ignore, dismiss or trivialize facts and information.
But propaganda is an essential part of the process of self-governance, where people use powerful symbols to influence each other and build social consensus. Through beneficial propaganda, people learn how to protect vulnerable family members from the coronavirus. That's why propaganda is used by everyone who seeks to make a difference in the world. But with the skills of learning how to create propaganda comes the social responsibility needed to use its power wisely.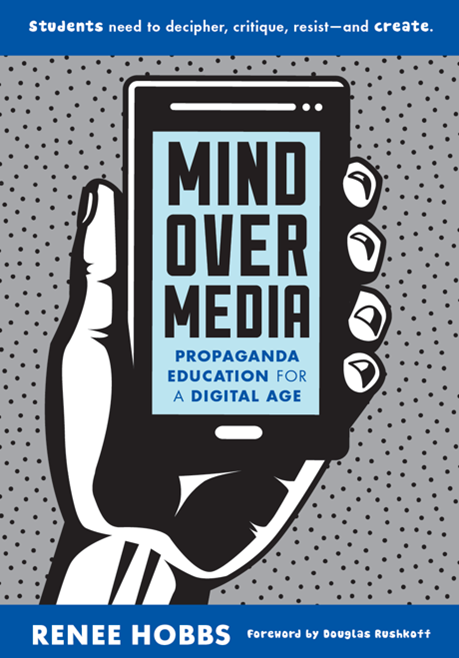 Critical thinking about propaganda and understanding propaganda's intent are crucial responsibilities of citizenship in the 21st century. Entering into a discussion about contemporary propaganda invites us to think about the power of communication and our ethical and social responsibilities as both authors and audiences. It raises questions about the potential impact and consequences of communication. In this course, we consider the past, present and future of propaganda in order to understand the complex role it plays in our lives.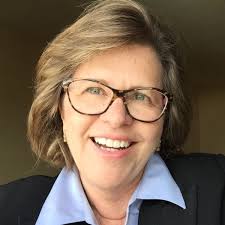 Author
Renee Hobbs
Professor of Communication Studies at the Harrington School of Communication and Media at the University of Rhode Island, USA. Founder and Director of the Media Education Lab
Renee's new book launches on October 20 and it will be available in paperback, digital and as an audiobook