by Sonia Santoveña Casal, Universidad Nacional de Educación a distancia (UNED), Spain.
Universities have learned during the health situation caused by COVID-19 that the education system must be prepared to respond to emerging situations and increasingly pivot towards blended learning in which educational models are combined. We need to roll out a progressively more digitised and flexible model without this entailing a drop in educational standards or the end of in-person teaching. A combination of models is the future that all educational institutions are trending towards.
Online training in flexible pedagogies that can adapt to uncertain and changing situations, as well as the creation of knowledge transfer networks on teaching practices, is particularly important for creating a more flexible and effective European education system. In fact, the Digital Education Action Plan (2021-2027) pinpoints the need to step up cooperation and exchange in digital education at the EU level by developing specific actions to identify best practices and foster stakeholder cooperation.

In this context, the project "European Network for D-Flexible Learning (ENID-Teach)" (K2 Erasmus + project) has been developed. It is coordinated by the Universidad Nacional de Educación a Distancia (UNED) in Spain and has the support and collaboration of six prestigious organisations across Europe: Burgas Free University (Bulgaria), Eco Digital learning (Spain), MAG UNINETTUNO (Italy), Savoir* Devenir (France), Universidade Aberta de Portugal (Portugal) and Università degli Studi di Catania (Italy).
The main project objective is to provide digital training to university lecturers around online teaching and engage them in building a distributed yet cohesive cooperation network for the exchange of good practices and digital transformation.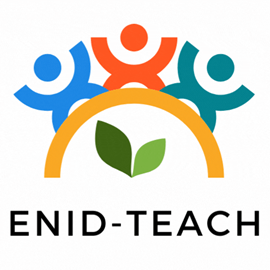 The project aims to respond to two common needs identified in all partner countries. On the one hand, the implementation of a learning programme specialised in flexible online teaching methods that lecturers can apply and adapt to their subjects and students. On the other hand, the project aims to develop a distributed international cooperation network in which lecturers are configured as nodes enabling inter- and intra-university connections and the dissemination of good digital and innovative teaching practices.
What does D-flexible teaching or digital flexible teaching mean?
It is teaching that takes place in a flexible context, resulting in learning that takes place at any time and place, that allows the design of teaching methodologies that can adapt to unexpected changes, that has a pedagogically digitalised teaching staff and that, finally, results in innovative learning.
What does the training programme on digital competences in Flexible and Innovative Methodologies consist of?
The programme is formed by five multilingual and accessible NOOCs (Nano Open, Massive and Online Courses) created on the basis of microlessons or learning nuggets following a flexible methodology. Five NOOCs in flexible methodologies are offered:
Active and gamified methodologies.

The microlearning programme is based on microlessons or learning nuggets in multiple complementary formats, where content is fragmented into small steps to streamline the learning process. Content interconnection facilitates digital skills acquisition in an entertaining and agile fashion, interlinking theoretical content with practice, self-assessment activities, discussion and final evaluation, all in different formats.
The model enables learning to be integrated into daily teaching practice by presenting short lessons and fast and streamlined activities. It permits learning tailored to individual faculty agendas, access to content anywhere/anytime, and the intercalation of active, reflective and critical, agile and interactive content.
Each NOOC will have several OER (audiovisual Open Accessible and Interactive Resources): Five interactive and five descriptive OERs for each NOOC. These will be interactive and accessible resources with open and multilingual access (Spanish, French, English, Italian and Portuguese).
And finally, what about the ReCoIn-TaD network we are building?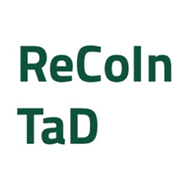 The project seeks to re-establish the university network (extendable to other educational or training centres that share the motivation to exchange practices). The strengthening of the connections between universities, always focusing on the teaching staff. This is recointad: A distributed and international network of cooperation, where teachers are configured as nodes of intra- and inter-university connection for the international exchange of good practices.
Teachers interested in joining the ReCoIn-TaD network can do so through the "DECLARATION OF INTERESTS of the ReCoIn-TaD" or by requesting more information directly from the project co-ordination.
Where can you contact us?
If you would like to join our network or would like more information about the training programme, please do not hesitate to write to us by filling in the information request form by email: enid-teach@edu.uned.es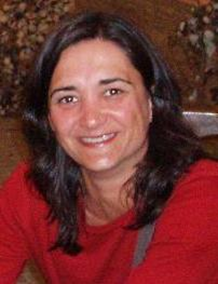 Author
Sonia Santoveña Casal, Senior Lecturer, Universidad Nacional de Educación a distancia (UNED), Spain