We hear a lot about how soft skills are important in today's job market, but it's often hard to pin them down. And as teachers, how do we design learning to help our students develop such skills?
The eLene partners have been focusing on soft skills for over a decade, exploring the 'learning to learn' competency in the context of transitions from secondary to higher education and developing a soft skills framework. The current project, eLene4Life, looks at how active learning can support the development of these soft skills, and provides insights and practical advice for teachers and trainers alike.
eLene4Life defines soft skills as "a dynamic combination of cognitive and meta-cognitive skills, interpersonal, intellectual and practical skills. Soft skills help people to adapt and behave positively so that they can deal effectively with the challenges of their professional and everyday life".
But what's the link between active learning, soft skills, and the use of media for learning and teaching? The most obvious one is project-based learning, in which learners are given the task of developing a media-based artefact. They will need to mobilise personal, methodological and interpersonal soft skills such as creativity, communication and teamwork, as well as problem-solving. And of course, they will also be developing what we call 'digital soft skills' which go beyond the mastery of the technology to include digital content creation and digital communication. This focus on soft skills is very useful when it comes to assessment, as it puts the emphasis firmly on the process rather than the end result and is thus much fairer to learners who may not be specialists in media production. The most important thing is to be clear on what the objectives of the activity are, which also supports learner-centred approaches such as self-reflection and peer-assessment.
To find out more, take a look at the entry for project-based learning in the eLene4Life Dynamic Toolkit, see how this is applied in the context of Learning Videos and take it further with Video Contest Workshops. And feel free to explore the full collection of methods in the Dynamic Toolkit, including hackathons, design thinking and many more!
Selected methods were piloted by teachers in four EU member states (France, Germany, Italy and Poland) and the results have been curated alongside expert insights into a practical discussion-based MOOC 'Active Learning for Soft Skills Development' which will be launched in February 2021. Registration is now open! To get all the latest information and participate in the discussions, follow @eLene2learn on Twitter, join the LinkedIn group which supports the growing community of practice, or contact the eLene4Life project coordinator Deborah.Arnold[at]anunege.fr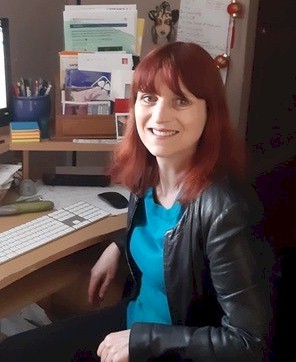 Author
Deborah Arnold
National and international projects coordinator, AUNEGe, France