During the Croatian Presidency from January to June 2020, the Council of the European Union adopted the "Conclusions on media literacy in an ever changing world". These conclusions represent a significant step in how media literacy is viewed at a policy level across the European union and are an important development that has implications for media literacy policy, funding and visibility as they contain a series of proposed measures and activities which may be taken up in certain area by Member States of the European Union and the European Commission.
They came about because the Member state which holds the Presidency of the Council of the European Union determines the topics that will be addressed by the Council and about which it will draw conclusions. Media literacy was one of the priorities of the Croatian Presidency within the framework of culture and audiovisual activity, The conclusions are the result of consensus as they must be supported by all Member States. This document places media literacy at the heart of media policy, considering it crucial for protecting audiences, ensuring pluralism in an algorithm environment as well as for combating social threats posed by disinformation.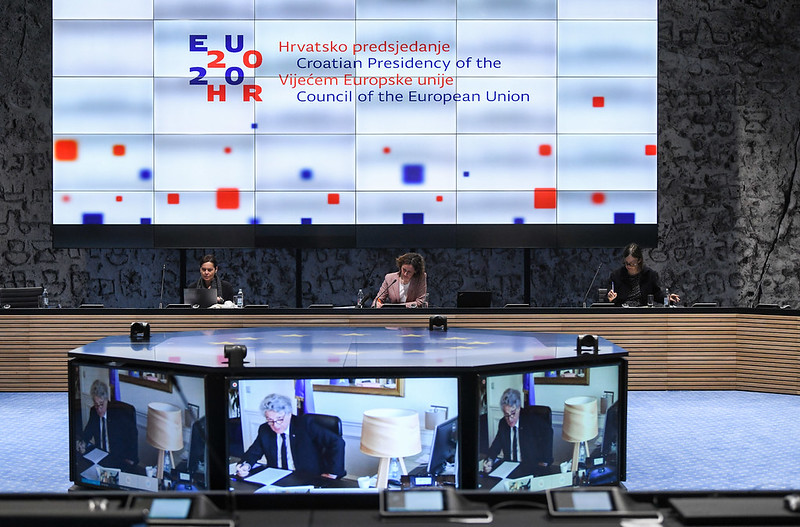 These conclusions on media literacy state that new media and communication platforms have changed social and communication relationships, influenced cultural and creative industries and changed the media landscape and the way we produce, distribute and consume content. However this new age, alongside the numerous advantages and positive effects, has also brought increasing amounts of disinformation, manipulations and hate speech. It is important to emphasise how the current major global crisis brought about by the COVID-19 pandemic has highlighted the importance of a systematic approach to the development of media literacy and the empowerment of citizens as well as the need for reliable sources of information and transparency on the part of online platforms. Today's world calls for the acquisition of a great deal of new individual and societal knowledge and skills. Citizens of all ages need to be able to access, select, understand and make sophisticated and responsible use of information and of different kinds of media, both professional and user-generated, on all kinds of channels, and distribution or communication platforms. Taken together, these abilities constitute what it means to be media literate.

These conclusions highlight the need to develop new models of lifelong learning in media literacy for all ages and to enable all citizens to learn the skills needed to understand and operate within the highly complex media communication landscape. There is a need to involve a wider range of social stakeholders in the development of media literacy. Cultural institutions such as libraries, museums and cinemas which have access to the relevant infrastructure and which enjoy a high level of trust in society should be encouraged to take advantage of the position they have in society and to reinforce media literacy through their services and activities. It is also important to emphasise that media outlets, especially public service media should play a more prominent role in media education projects. The conclusions highlight the important role played by national media regulatory authorities which are in a good position to actively promote, organise and coordinate media literacy activities.
The European Commission and the Member States are invited to continue and undertake further efforts in terms of a systematic, comprehensive and cross-sectoral approach to developing media literacy and rising awareness of the importance of media literacy. They are also encouraged to make better use of the possibilities offered by EU funding and also to develop additional funding sources as well as to foster and finance research into media literacy. EU Member States are encouraged to develop and then implement media literacy policies as well as to have a systematic approach to the education of educators. They are also asked to support the development of media literacy networks in order to bring together relevant stakeholders and enable them to cooperate and develop sustainable and long-term viable media literacy projects and initiatives. The conclusions provide a good basis and incentives for Member States to initiate systematic work on media literacy. Common elements to support the adoption of national policies or strategies are identified as well as clear and understandable goals at a national level for society as a whole.
The conclusions also make it clear that the lack of transparency of online platforms and the use of algorithms can exacerbate the problem of disinformation, jeopardise media pluralism and stimulate sensationalism and clickbait journalism as well as having a considerable impact on public opinion. The European Commission is therefore invited to propose long-term, systematic and efficient solutions in order to address disinformation, on the basis of comprehensive research and analysis of the measures already taken, including due consideration of the work carried out by the European Regulators Group for Audiovisual Media Services (ERGA).
Editor's note: Robert was part of the working group responsible for preparing these conclusions where he was the main drafter.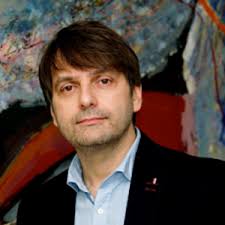 Author
Robert Tomljenović
Vice-President of Electronic Media Council, Agency for Electronic Media, Croatia