The finalists of this year's MEDEA Awards were announced in May, you can read about them here, The winner will be announced in October. Each month we are featuring one or more of this year's finalists. In this article, it is the turn of FÍS Film Project submitted by Institute of Art, Design & Technology, Ireland .
The FÍS Film Awards Ceremony is a highly successful outcome of the FÍS Film Project. The annual awards seek to celebrate creativity, imagination, originality and special techniques such as animation or special effects. Following a competitive process schools from across Ireland whose films have been shortlisted attend a red carpet event at the Helix Theatre, Dublin.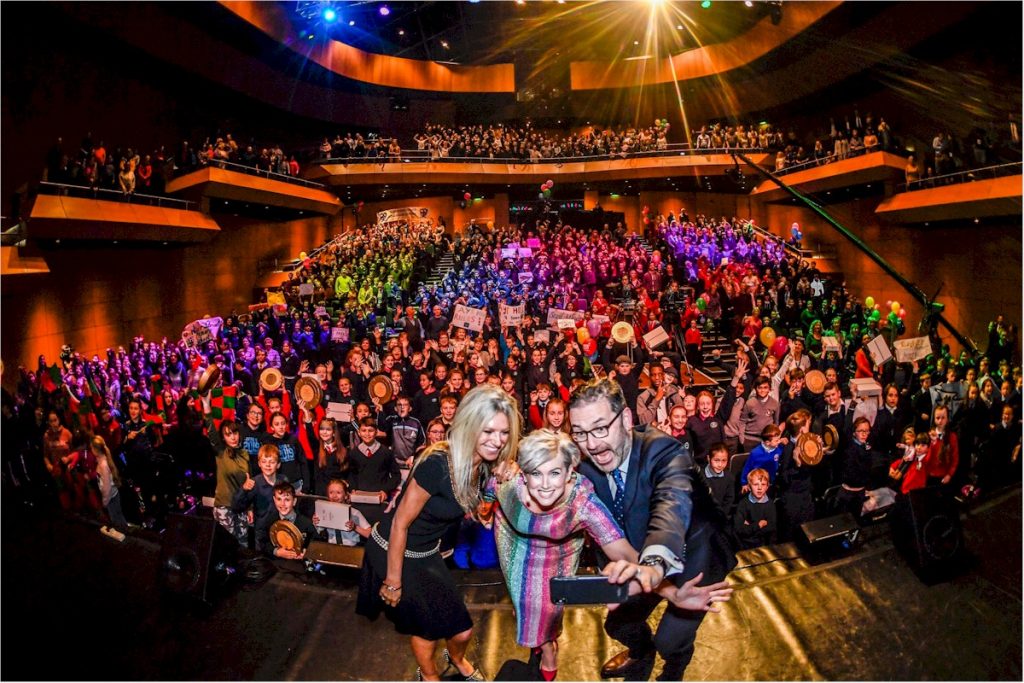 Organised jointly by the project partners the large-scale event is the culmination of several months of planning and preparation. Shortlisted films go into post-production in September each year when an IADT, National Film School (NFS) 4th year film undergrad, majoring in editing, is selected to be the editor for the awards. She or he will produce VT inserts using clips of the children's films for the awards announcements, create a montage for communication purposes and edit the entire ceremony to produce a broadcast quality final edit and a short highlights reel for post-award use.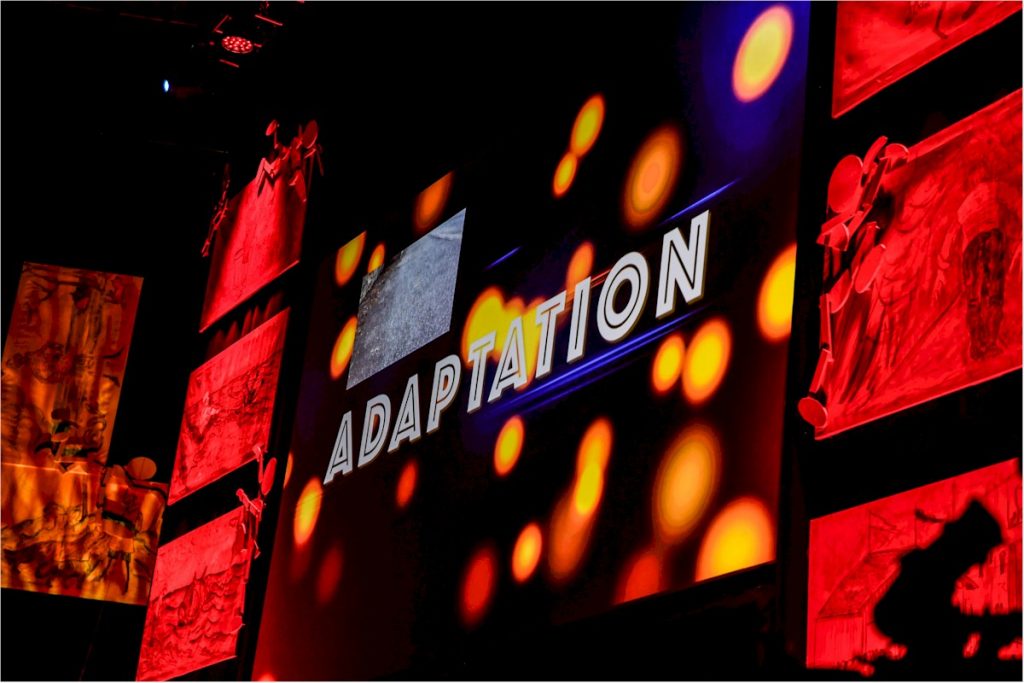 The ceremony also provides an industry relevant practical experience for the NFS MA in Broadcast Production for Radio & TV students who are responsible for the broadcasting and filming of the award ceremony which is streamed live via FÍS Film Project website courtesy of the National Education & Research network, HEAnet. It's a unique event that brings first and third level together.
As FÍS is a nationwide project, schools from all over the country attend the event, often travelling from the break of dawn to this exciting cinematic event. The atmosphere is electric and the 900+ attendees certainly make their presence felt in the Helix Theatre! Over the years the prestigious event has attracted distinguished guests such as, Presidents of Ireland, Ministers of Education & Skills, Screen Ireland (Irish film board) Chair and the Secretary General of the Irelands Dept. of Education & Skills amongst others.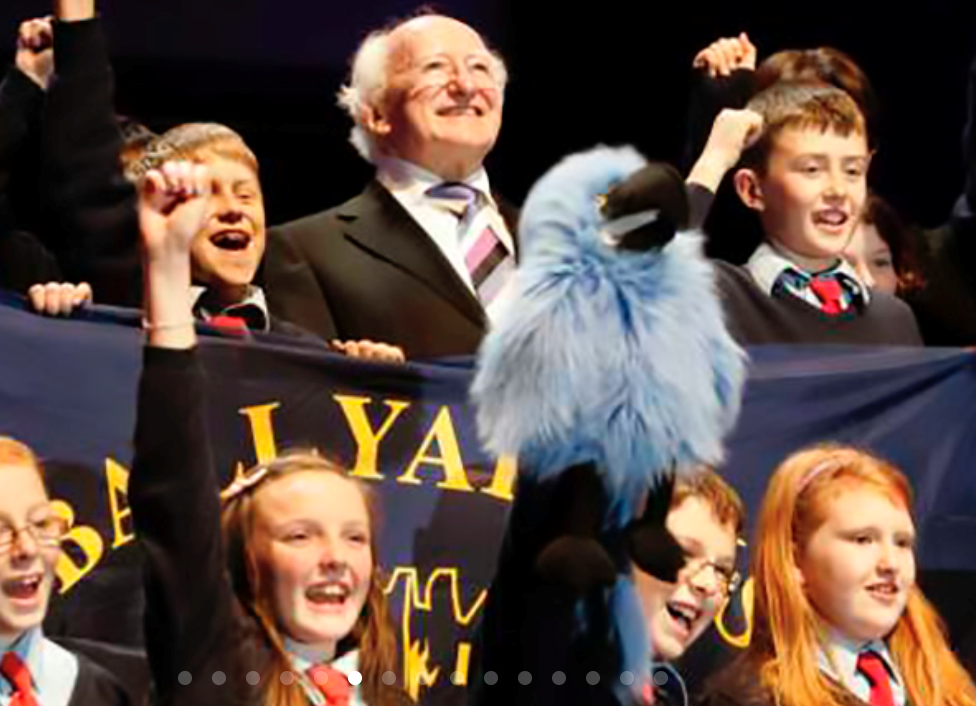 Awards are presented for outstanding achievement in filmmaking in categories such as: Acting, Production Design, Animation, Direction, Costume, Cinematography, Special Effects, Adaptation, Storytelling, Best Newcomer, Best Junior and others. With special awards being made for curriculum relevant films in wellbeing, history, geography and science subject areas for example.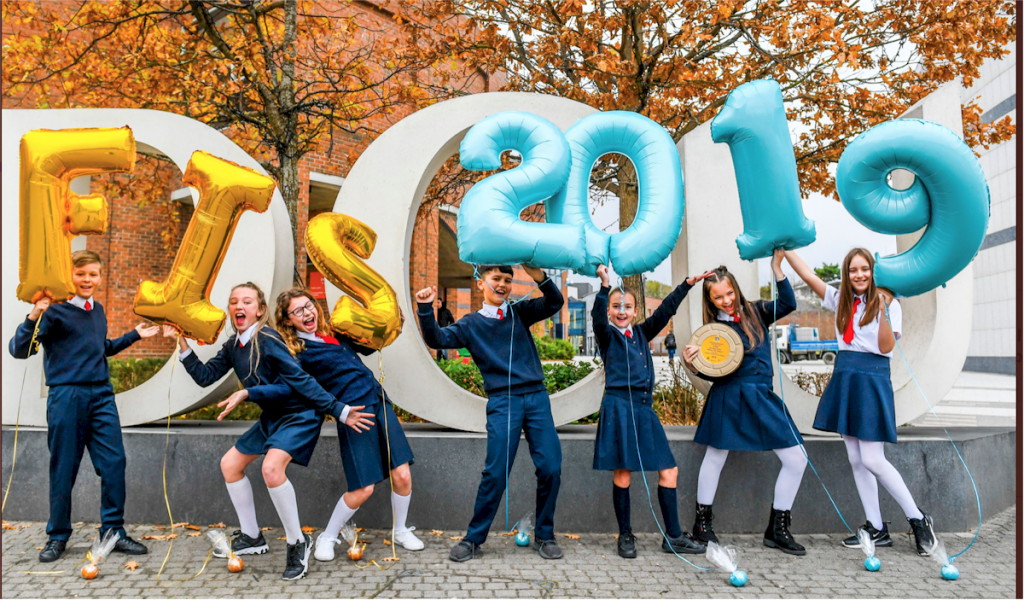 In a growing technology-based world, primary school children are given the opportunity to prepare well for the future, to have their voice heard as they learn and understand how to create content rather than simply being passive consumers of it. The event is a fantastic way to acknowledge the hard work by pupils and teachers to create films that entertain, engage, challenge, inform, that make us laugh, cry and wonder! We hope involvement in the FÍS Film project and the annual awards ceremony inspires young people to consider a future in media!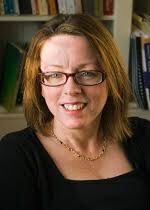 Author
Bernadette Meagher,
IADT, Ireland