A recent webinar organised by Lie Detectors brought together key policy players to talk about what it takes to build resilience to disinformation in society. Entitled 'Building Resilience: Disinformation and Literacy in an Age of Digital Transformation' this webinar featured input from European Commission Vice-President Věra Jourová, Sandra Kalniete MEP, OECD Director for Education of Lie Detectors and from myself as Executive Director of Lie Detectors. It was moderated by Deutsche Welle correspondent Teri Schultz.
More than 125 people took part in this event on 8 July, and they joined from more than 30 countries with more than 60% taking part from within the EU. Participants included members and staff from the European Parliament and European Commission, the eTwinning teacher-training community, the OECD, universities, media organisations and news outlets as well as civil society organisations and schools.
Needs and challenges vary across the EU
Kicking off the discussion, former Latvian foreign minister, MEP and INGE committee rapporteur Sandra Kalniete said an international approach is key to rooting out disinformation. "Media literacy needs and challenges are not homogeneous across the entire EU." Europe's farther-flung regions can feel more marginalised, have less access to traditional media coverage and "are easily victims of conspiracy theories," she warned. Media literacy education and journalism are "key building blocks in our fight against disinformation". However to succeed, she argued, media literacy initiatives must go beyond the English language and reach beyond the EU and into Eastern Europe and the Western Balkans. Kalniete called out large tech firms for their "lack of algorithmic transparency" and underlined Europe's need to adopt Australia's model of redistributing profits from content production to ensure the long-term viability of quality media. Successful resilience-building requires "political will and financial and human resources. The European Parliament's can take your lead," Kalniete said. "I will stand for that."
Major tool to fight disinformation is education
European Commission Vice-President Věra Jourová vowed Europe will secure democracy with a two-pronged approach of education and "ground-breaking legislation". "Research published today by Lie Detectors confirms that a major tool to fight disinformation is education.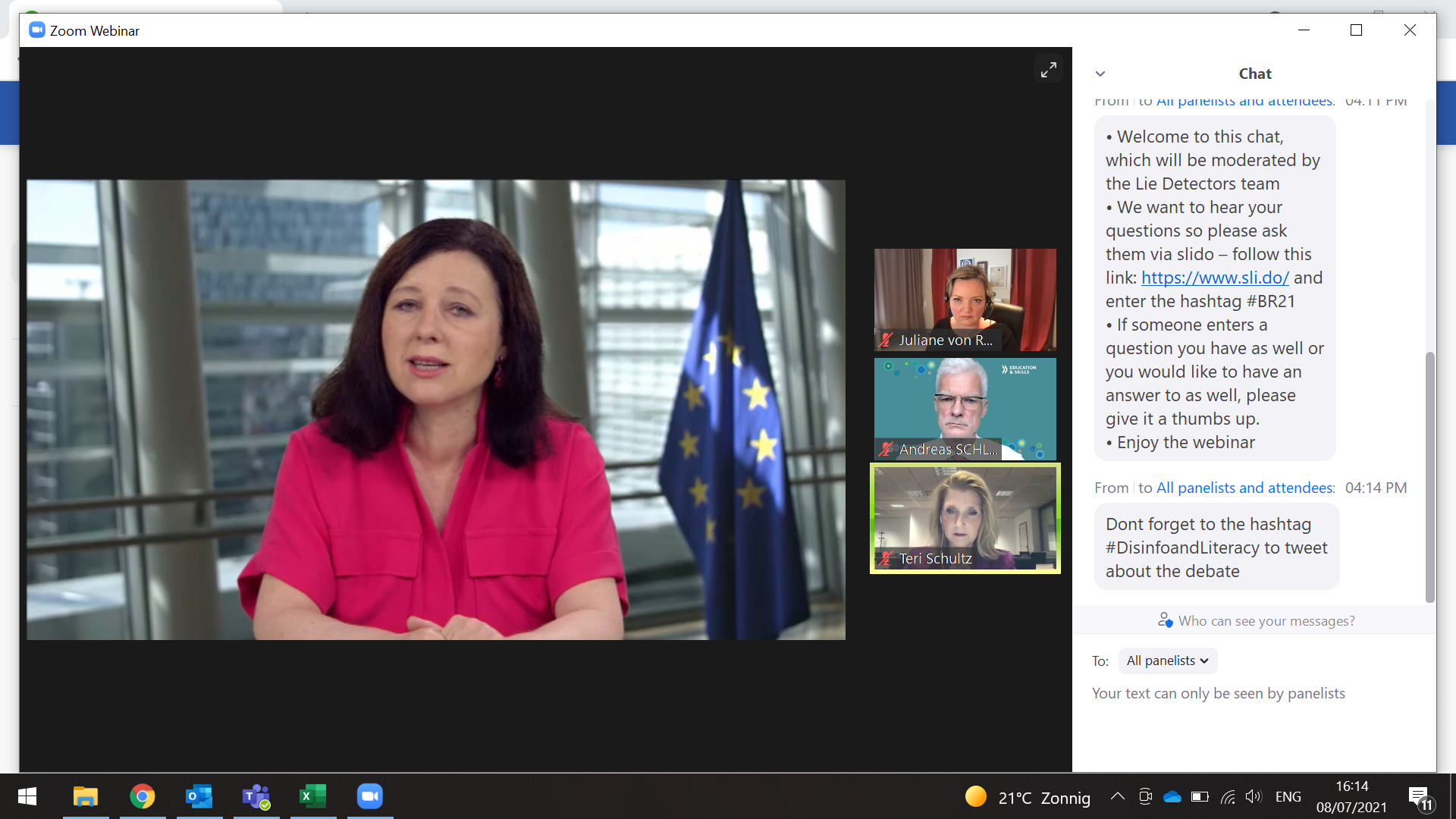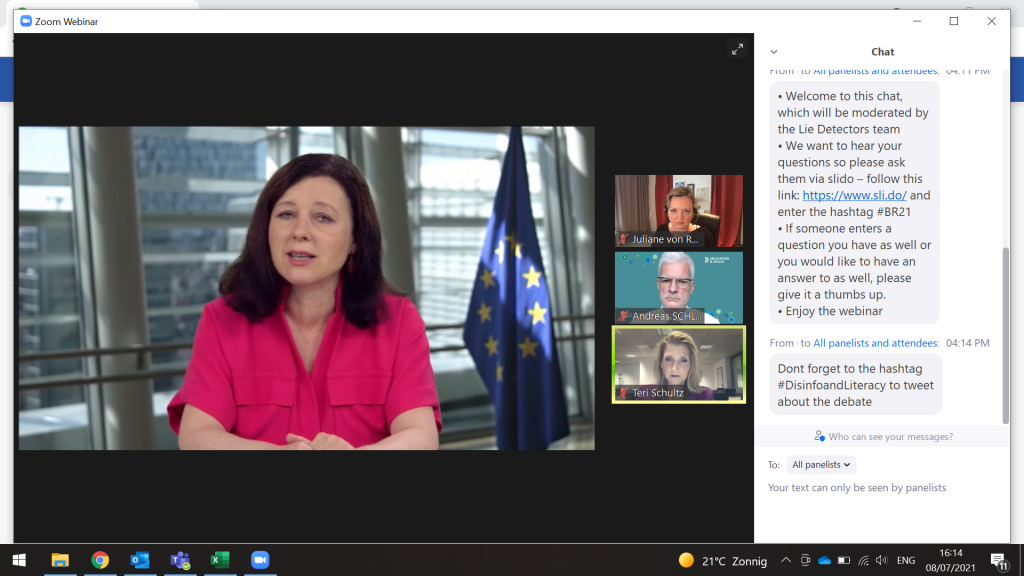 I am convinced that in the long term, we will not find a better way of empowering people than by increasing the level of digital literacy," she said. Quoting Lie Detectors 2021 media literacy findings, she added, "The fact that 30% of children aged 10 to 15 changed their behaviour after media literacy training is a sign for optimism. It simply means education works and brings results."
Jourova called for a "new deal on education" pooling efforts of EU states, education authorities, civil society and to make media literacy a core tool in fighting disinformation. "This is about empowering people so they can make informed decisions," she said. But shoring up democracy must go beyond education and include ground-breaking legislation including the Digital Services Act, Digital Markets Act, or an AI act. "We simply need more order in the digital realm. And we need the digital players to become more responsible and more accountable."
What we need is a transition in teaching practices
OECD Director of Education and Skills Andreas Schleicher highlighted key elements in updating teaching for a 21st century digital information world, and presented opportunities for action. OECD data shows that fewer than half of 15-year-olds can reliably distinguish fact from opinion, he said. While young people are often seen as digital natives, "being born in the digital world doesn't make you digitally literate," he warned. He called for a "transition" in teaching practices. "We teach literacy very much in a 19th century way. We haven't adapted to the new world in which we live. That is what Lie Detectors really is about. It's not just about giving you the tools, but helping you to apply them when students say they were taught how to compare the different web pages and decide what information is more relevant when looking at a problem, things worked out better."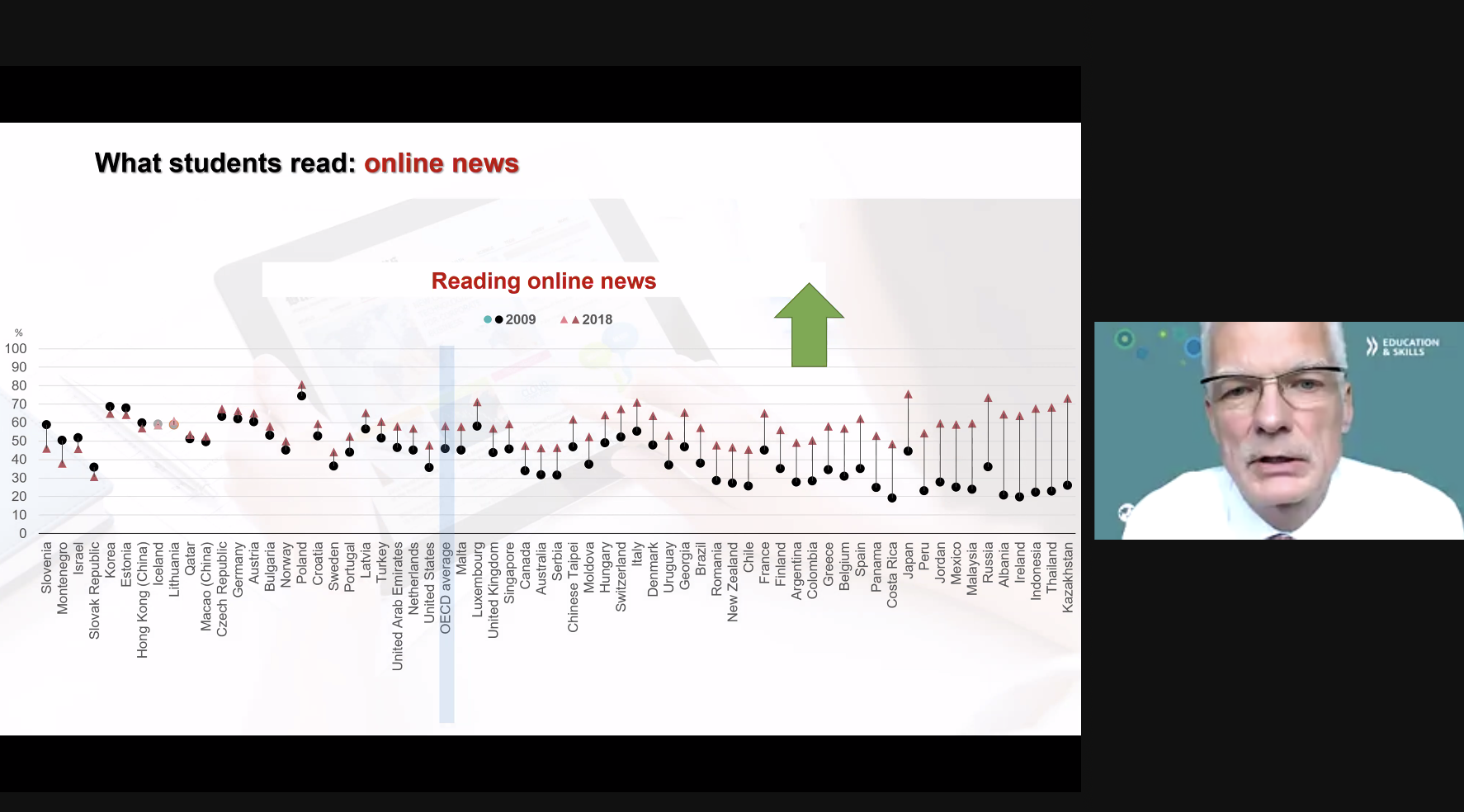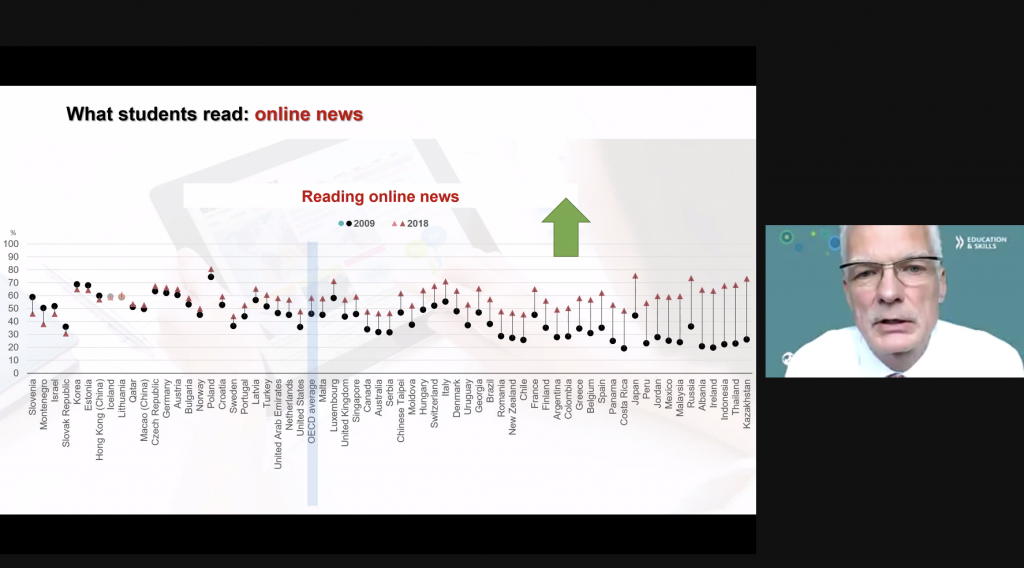 Addressing Europe's ongoing legislative work, Schleicher said, "Humans have always been better at inventing new tools than at using them wisely. I do think the demand side is the one that is the critical part. The technology will always be ahead of your regulatory attempts and therefore I think building the right skills for people is something that you cannot short circuit with regulation".
Needs go beyond fact-checking and moderation
In my presentation, I presented new data on where school communities encounter disinformation and the results we have achieved in training them to resist it. Our data clearly shows that widening generational gaps separate young people from adults online. School children seek out encrypted and video-based apps for information, including WhatsApp, Instagram, TikTok and increasingly Twitch and Discord, leaving behind traditional information sources and the adult communities that both consume and moderate them. Given this reliance on unmoderated and encrypted platforms as sources of information, I firmly believe that fact checking and content moderation, the flagging of content, the deleting of content, as important as they are, are not going to provide a panacea. As our research shows, lack of training continues to stimy the number of teachers who integrate critical media literacy into their teaching, with 30% saying they haven't raised the subject in their classroom. Yet media literacy training has a measurable impact: after participating in the Lie Detectors' news literacy module, school children reported that almost one in three had changed their behaviour and added a new focus on checking sources online. This highlights the need for EU states to back the OECD in adding critical digital literacy to the PISA school rankings gauges and incentivise teachers to engage long-term.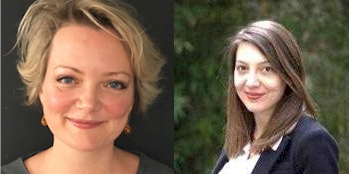 Authors
Juliane von Reppert-Bismarck, Executive Director & Adeline Brion, Acting Project Director & Country Programme Coordinator, Belgium, Lie Detectors