As disinformation and conspiracy theories on social networks are part of our everyday life, it's more and more important for teenagers to learn how to sort information out and understand how this is done.
Implementing a full project of Media Information Literacy is challenging, our project called "Media classes" is one example of a full, educational project based on "learning by doing".
The main purpose of this MIL project is to encourage students, aged between 13 and 16, to become better informed and to develop their critical thinking particularly while facing disinformation, and conspiracy theories.
"Media Classes" is organised in steps based on Analysis and Production, with media partners from September to March each year.
It's an optional project and each year around 25 classes in the academy of Dijon (Burgundy) get involved in this project with five media partners. There is no dedicated time for this project, so it takes place during class hours. At the beginning of the school year our MIL department in Clemi organises training for the teams of teachers involved and provides resources and educational support.
Discovering and analysing the world of information and media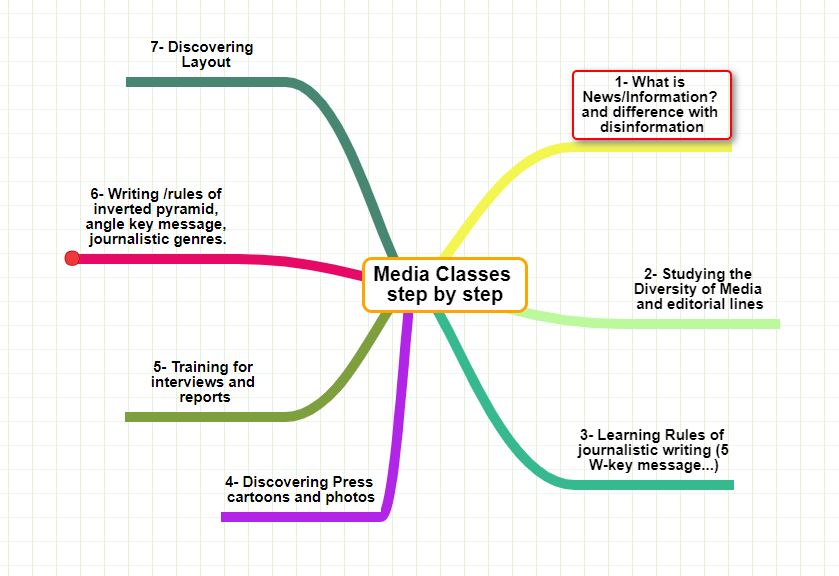 At the beginning of the school year students discover the nature of Information, they learn about media diversity, editorial directions and different mock-ups/layouts as well as learning how to search for reliable information.
Then they meet different media professionals such as journalists, and freelance cartoonists and photo reporters. These meetings are much appreciated by teenagers who literally discover new fascinating jobs! (these meetings with cartoonists and photo reporters are not free; they are funded by local authorities and sometimes by the school.)
In this way they find out more about different jobs in the media and learn some rules, tips as well as journalistic rules as well as gathering resources for the project.
Becoming young rookie journalists
After the selection of a topic (e.g. : solidarity, equity, sustainable development, culture…) they chose their subject, investigate the report they will create, the person they will interview and the angle of this interview, so that they become young rookie journalists. In order to really act as a young journalist, teachers produce press cards for each student. The interviews take place during school time or outside school hours. The newspaper partners ask for the reports and interviews to be realised with local inhabitants, associations, companies, etc
Then comes the "most difficult phase" which is the writing of the articles! When writing their articles, they need to respect the rules of journalism and to follow a specific angle. They usually discover that phrasing a clear and informative key message is tricky!
Finally their articles, photos and cartoons are published in the Newspapers or by the Radio Partners, which is a source of great pride for participants. At the end of the project during the event "French Press & Media Week at school" some attend the editorial conferences of our Media partners.
Most of the time, teachers involved in this project are French teachers, librarian teachers, and teachers of history and geography… especially because MIL is included in their curriculum.
Clemi organises this project each year and is grateful to our Newspaper partners who get involved for free.
Benefits and difficulties
Benefits
Enriching to meet people and discovering their local, social, cultural environment.
Rewarding to see their articles published in the local Newspaper (between 40,000 and 50,000 potential readers) or broadcast on a local radio.
Getting more self-confidence for example in interviewing adults.
Developing life skills like team spirit, critical thinking and community engaged learning and autonomy.
Difficulties
Time consuming!
Calls for efficient planning!
As it takes a long time before they can see the results, it's necessary to establish a rhythm with various and dynamic activities.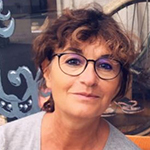 Author
Nathalie Barbery, MIL Coordinator for the Academy of Dijon/ Burgundy, France