by Fernandos Ongolly, Irish Universities Association, Ireland.
We students are key stakeholders in higher education; however, often there are very few opportunities for us to actively take part in knowledge co-creation of the teaching and learning activities in which we are involved. Instead, the majority of our institutions treat us as consumers of knowledge rather than active stakeholders of the process. In my opinion, we should stop viewing students as knowledge consumers but acknowledge us as an important part of the process.
Personally, I have been a studying for most of my life and as I write this article, I am pursuing my PhD at the Michael Smurfit Graduate Business School in Ireland. Speaking from a student perspective based on several levels of experiences, it is important to involve us in the teaching and learning process not just as learners but as co-creators of knowledge. There is some feeling of importance and satisfaction as a student that you experience when you are taking part in a program that you helped design.
Using the Enhancing Digital Teaching and Learning in Irish Universities Project (EDTL) as an example, where I'm involved as a student associate intern, I came to understand just how important and necessary it is to consider students as partners in the process of teaching and learning. The EDTL project is a four-year project aimed at enhancing the digital attributes and educational experiences of Irish university students, through enabling the mainstreamed and integrated use of digital technologies across the teaching and learning process. As part of a team of 23 student interns recruited to the project between 2019 and 2022, we were tasked with the creation of digital teaching resources as well as bringing student voices to the project. We all came from diverse disciplines and levels of studies. During the internship period which lasted six months or more, it was required that we be actively enrolled in one of seven participating universities, working collaboratively with project staff stationed at these respective universities. This enabled current students to bring on board experiences that genuinely reflected issues affecting the student at that particular time and in that particular space. Whereas the internship model was initially designed to have a student intern work from the office, during the pandemic we learnt that engaging virtually did not only bring about flexibility, but also provided the opportunity for a diverse number of students to be involved.
Towards the end of 2021, I was privileged to get the opportunity of evaluating the EDTL internship scheme with the core objective of capturing other interns' experiences as well as staff experiences of working in the project, specifically focusing on student-staff collaboration and barriers and facilitators to student-staff partnership. Based on my experience and that of other interns captured through in-depth qualitative interviews, we found that both students and staff had a mutual benefit through partnership.
Through our involvement in the project, students developed digital teaching and learning resources, conducted and disseminated research, hosted webinars, ran social media campaigns, gave feedback on modules and virtual learning environments, and most importantly, brought the authentic student voice to the project, which was of great benefit to staff. On the other hand, we learnt a lot from members of staff and our peers, gathering relevant work experiences that some of us have applied in our current roles, developing digital competencies through staff-led training, developing social and collaborative skills among others.
It was very easy to take part in the internship as we were not required to be physically present but worked virtually which gave us the opportunity to combine our active participation in the internship with college work, as well as the opportunity to bring our voices to wider audiences beyond our universities. In addition, during the internship, we were treated as project employees with a 60 hour per month contract and paid for our efforts which came in as a substitute income as well as helping us to focus on the project activities. Even though we were required to work for 15 hours per week, the project allowed us a flexibility where we could put in less hours in weeks that we were busy with college work and compensate during less busy weeks.
Based on our experiences, there is no doubt that actively involving students as partners in teaching and learning comes with mutual benefits to both learners and teachers and is very important in creating conducive environments for inclusive learning. However, it is important to note that barriers such as power differences between students and staff, using students' time without compensating them, failing to implement student suggestions, lack of flexibility could negatively affect student active engagement in partnering with staff. Addressing these as well as creating more avenues such as the EDTL internship model could intensify student-staff partnership and result to more inclusive teaching and learning programs.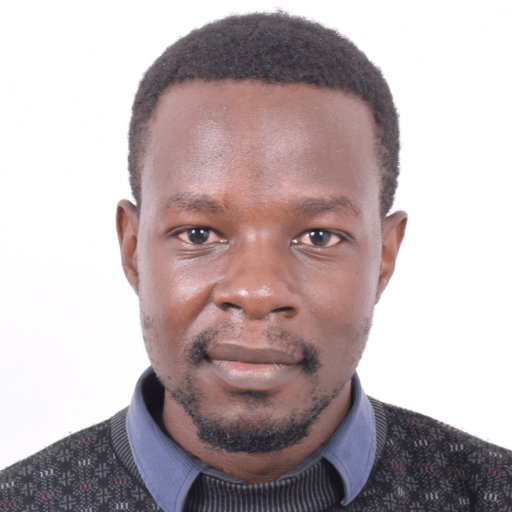 Author
Fernandos Ongolly, Irish Universities Association, Ireland