IÐAN fræðslusetur is a non-profit continuing education provider serving numerous trades in Iceland. Our courses are designed for skilled tradespeople who have finished their trades education, trade masters and managers in companies in our industries. We are a tight-knit team of 25 people situated in Reykjavík. Some of us have been with the company since it was founded over ten years ago. Labour unions and employer associations jointly own IÐAN, and we offer over 300 courses in five trade sectors each year.
Most of our members are situated in the southwest corner of Iceland, the greater Reykjavik area, as it is sometimes called. Still, IÐAN serves the whole of the country, and if we only provide our services to professionals close to our offices, we are not doing our job well. This and the fact that web-based learning has evolved into a very viable alternative to typical classroom learning, has prompted us to explore new ways of creating and delivering content. Explore is perhaps an understatement. IÐAN's board of members has already plotted the course in unison with the faculty, and it is clear. Soon most of our educational offerings and services will, in one way or another, incorporate web-based learning or distance learning. Our mission is, simply put, to utilize technology to serve all our members the best way we can.
So here we are. Our educational offer has been typical classroom-based courses or demonstrations, along with hands-on experiences. Duration ranging from a few hours a day to several days. Accordingly, Powerpoint or various printed materials are still the most popular tools of choice in our classrooms. But things are about to change, and in our case, change is going to be somewhat complicated.
Let's start by listing some of the obstacles in our path.

We have discovered two critical factors at work. Two factors that simultaneously advance and hinder our work. And we must have them in mind every step of the way. Let us call them the technical factor and the human factor.
At the moment, we are focused on the in-house creation of video-based learning at IÐAN. Outsourcing was considered an option at one time but proved too expensive and way too limiting. We quickly discovered the need to be able to develop, create, and deliver our very own material alongside our educators. The technical aspects of such an endeavor are many. What hardware to choose? A dedicated video recorder or a capable camera? Will a phone do the trick? Do we need a fully fledged in-house studio at our disposal? And what about lighting and sound production? Let's not forget our training in using these things?
It's been a challenge for sure, and we have learned so many new things in such a short time. Still, the technical factor has proved to be quite solvable. Sometimes expensive, but always solvable.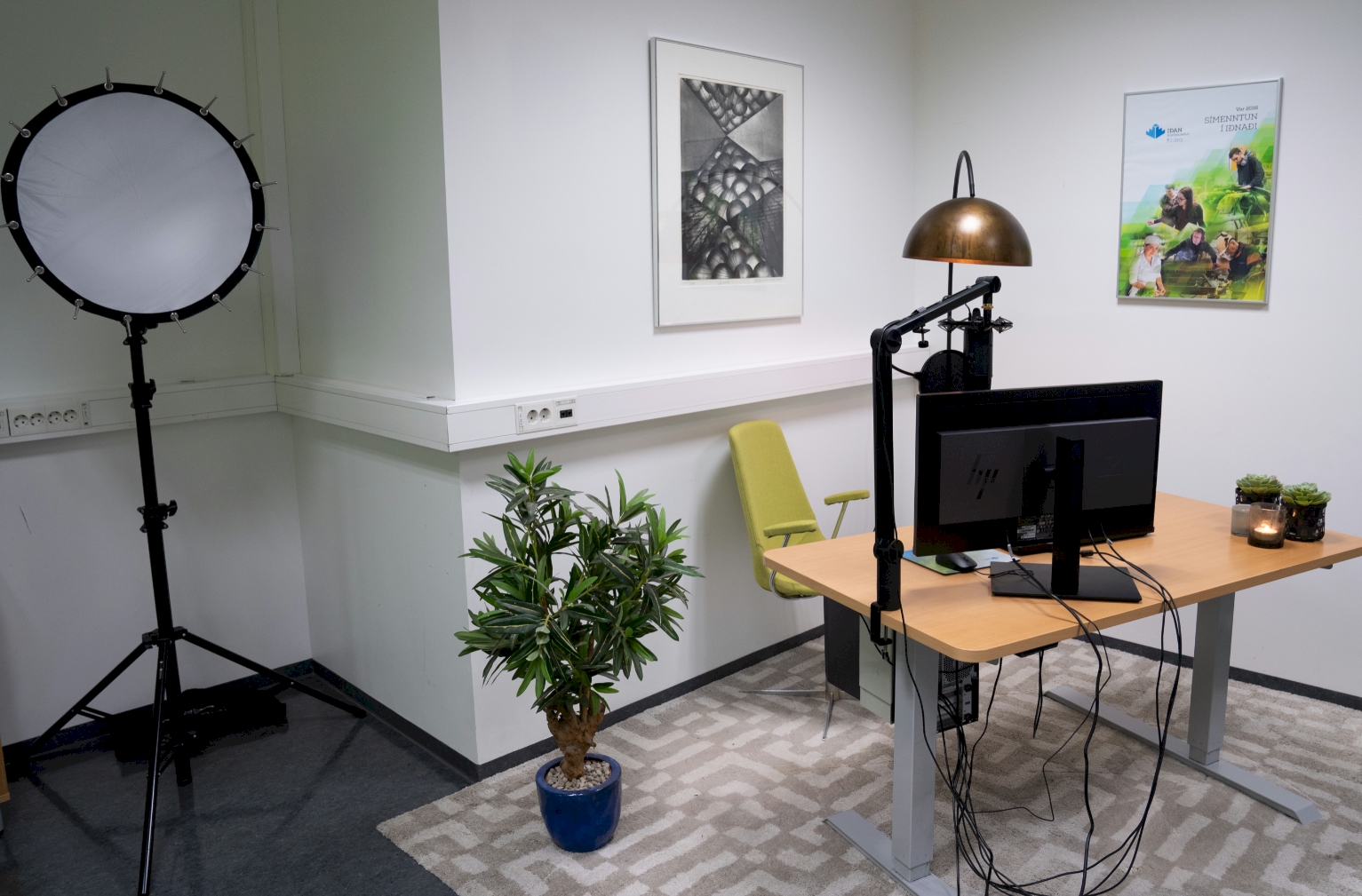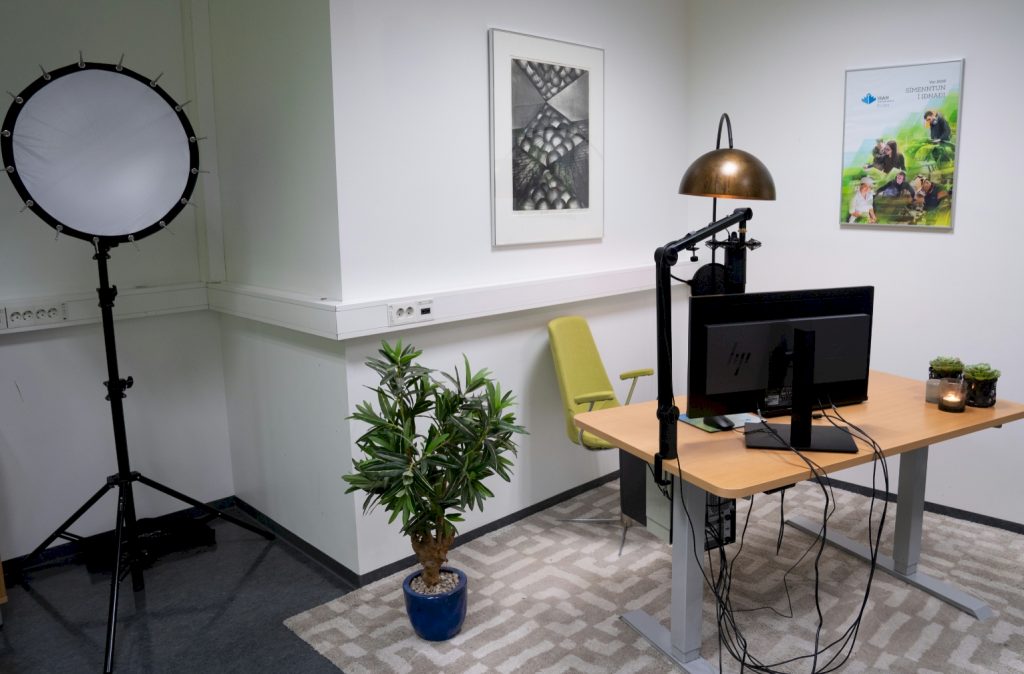 The human factor is of another kind. And it cannot be approached by investing in the latest and greatest in hardware or software for that matter. In fact, using cutting edge technology can prove to be counterproductive in a company like ours. You see, most of our teachers are skilled tradespersons. It has been a bit of struggle to integrate ICT technology in to our training courses. Despite significant technical resources and accesses to different learning management systems such as e-books, podcasts, VR and digital videos. This may be due to different reasons, such as the ICT competence levels of our teachers, limited support or time allocated to incorporate new technologies. How can we expect them to leap headfirst into this uncharted territory? It's important to realise here that we are not discussing educators we have at our disposal to train and work with during the span of a whole school year. Our workforce consists largely of professionals who work in their trade and teach only one or two courses a year, which often lasts just a few hours. Also, consider this. Some of our professionals are worried their services will no longer be needed once they've transferred their teaching into e-learning modules.
So what is our way of doing things when transforming a traditional course into an e-learning course? Here are some of our principles:
We introduce teachers to video-based learning and the tools of our trade using short videos. It's the perfect starting point. The teacher gets to experience first hand what he or she is about to create and how.
We always begin a project by holding a short, face-to-face, meeting. Thus establishing contact and strengthening social ties.
We build on the skills and strengths of our professionals and adapt our technical strategy to fit their approach and character as much as we can.
We employ tools that, when properly used, promote discourse and social interaction — tools like Microsoft Teams, Skype, Trello, and Mindmeister, to name only a few.
We have restructured our recording "studio" to be a much friendlier, comfortable space. And we've become incredibly mobile. Sometimes the "studio" happens to be another place altogether.
And lastly, we have become much more understanding to the fact, that technology is what we make of it. The most important fact is that we are dealing with people and each person is special. Today our methods reflect exactly that! Here is our website.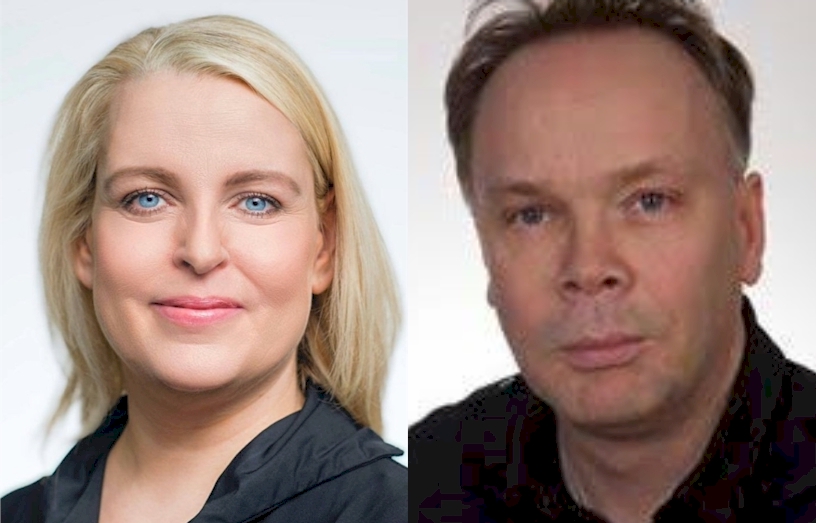 Authors
Sigurður Fjalar Jónsson,
Teacher and eLearning Specialist
FjólaHauksdóttir,
eLearning Project Developer

IÐAN fræðslusetur,
Educational and Vocational Center, Iceland