Digital technologies allow us to create flexible, self-paced learning experiences that enable students to balance their study with other commitments, and to join courses from the other side of the country or the world. But how do we balance that flexibility and self-paced learning with the need for human connection and social learning that play a big part of learning experiences?
Even before the pivot to online teaching prompted by the COVID-19 pandemic, 25 percent of Deakin University's 60,000+ students studied their courses entirely online – so achieving this balance is something we have thought a lot about.
In Deakin's online degrees, the Graduate Certificate and Masters of Digital Learning Leadership, we are joined by students from all across the world, to learn about the theories and practices of digital learning. With my colleague Associate Professor Chie Adachi (Director, Digital Learning), I teach the foundational unit of these online programs.
This unit, EEE726 Digital Learning, Design and Assessment, is a fully-online unit offered in FutureLearn. The first two weeks of the unit are available as a free, open course, Transforming Digital Learning, so our Deakin students learn alongside thousands of other global learners. Within the unit, we combine self-paced online learning materials with fortnightly online seminars in which learners participate in facilitated discussions about key themes in the course. The online learning materials include studio-quality videos featuring the teaching team and other key staff, quizzes and polls, and embedded discussion forums in which the teaching team are active participants.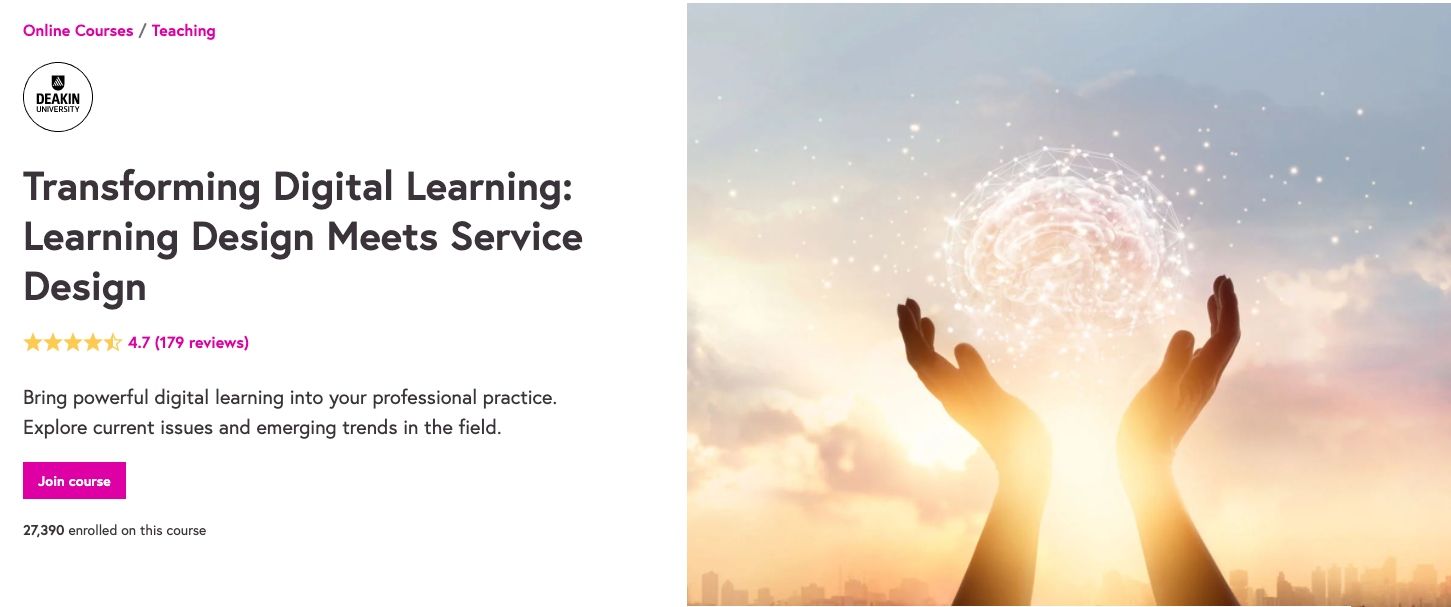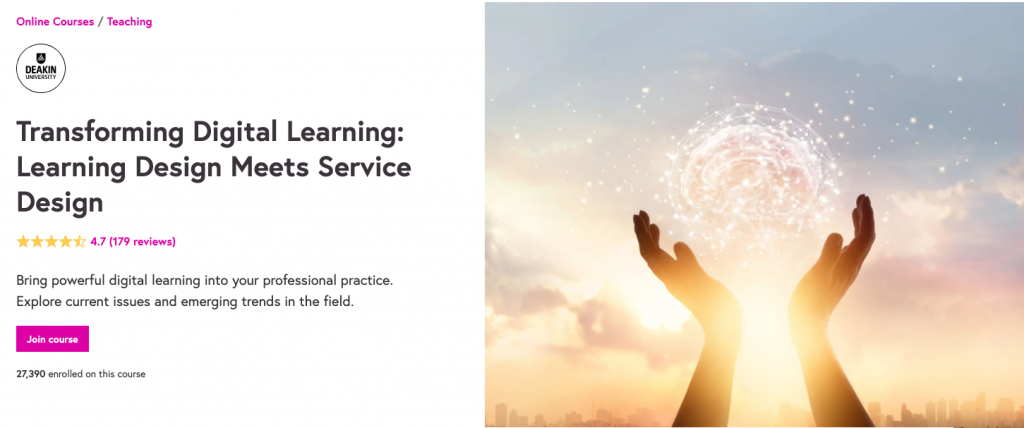 These online materials are designed to build teacher presence, provide feedback and guidance to learners and facilitate connections between learners and with the teaching team. But these curated materials and studio-quality videos present a polished and refined version of Chie and me, speaking from a script with stumbles and errors edited out. They don't show the more human side of us, speaking off the cuff in a reflective or spontaneous manner, the way in which learners would experience us if meeting in person.
In 2021 we added short weekly video blogs to the unit to promote more of those incidental and timely human connections. In the video blogs, we briefly outline key themes for the upcoming week and suggest some ideas or questions for learners to keep in mind as they work through the materials. We reflect on and provide feedback on recent discussions and answer questions raised in the discussion forums. We share our own practice and reflections from recent readings or seminars, workshops or conferences we have attended and share upcoming events of interest. The video blogs are recorded using our mobile phones or webcams and are shared without editing (even when on one occasion Chie knocked her phone over mid-recording). They are posted on Monday mornings (our time) on the unit homepage, alongside a short written message and links to any resources or events we might have shared in the video.
While we haven't yet formally evaluated the impact of including video blogs, students have responded positively to these. We know that students watch the videos, sometimes more than once and even in weeks when the embedded discussion forums are quieter than normal. They have told us they like the videos, and that the use of informal videos can make them feel more connected to us and others in the unit even when they can't join live sessions. And they've referred to things we've talked about in the videos, like looking at proceedings from a conference I mentioned attending.
Chie and I decided to start the video blogs because we thought they would benefit our students, help them feel more connected to us and enhance their overall learning experience. However creating the videos has benefited us as well. Preparing for each video prompts us to reflect on that week's content as well as what we know about what students are likely to be doing and experiencing that week, or link back to previous discussions in the unit. I've found myself actively collecting videos, podcast episodes or short articles to share in the video blogs. Creating the videos has become something of a ritual – although I may not feel like being on camera first thing on a Monday, thinking about how I can help my students reach their learning goals always helps me start the week on a positive note!
Video provides a multitude of learning opportunities and various types of connections, breaking barriers of time and place. I hope that our story prompts digital learning professionals and media makers to think further about human connections and digital storytelling techniques appropriate for the postdigital world we now live in.
You can find out more about our video blogs, and the underpinning rationale, in our recent ASCILITE Conference paper: Elliott, J., and Adachi, C. (2021). Creating presence, currency and connection in digital learning with video blogs. In Gregory, S., Warburton, S., & Schier, M. (Eds.), Back to the Future – ASCILITE '21. Proceedings ASCILITE 2021 in Armidale (pp. 155–160). https://doi.org/10.14742/ascilite2021.0121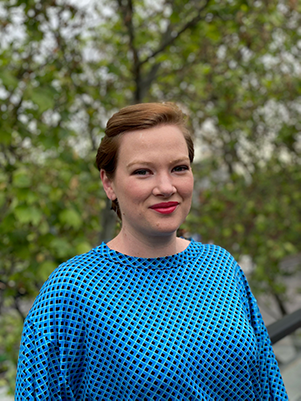 Author
Dr Jo Elliott, Lecturer Digital Learning Innovation, Deakin University, Australia