By Maaike Wessels-Compagnie, Hogeschool Rotterdam, The Netherlands.
If you visited the 2022 Online Educa Berlin or the 2022 Immersive Tech Week you may recognise these depictions of XR related talks. Maaike Wessels-Compagnie created visual summaries of sessions that were relevant for the use of Immersive Tech in Higher Education.
Immersive Tech Week took place from 28 November until 2 December in Rotterdam, the Netherlands. Online Educa Berlin (OEB) took place from 22-24 November 2022 in Berlin, Germany.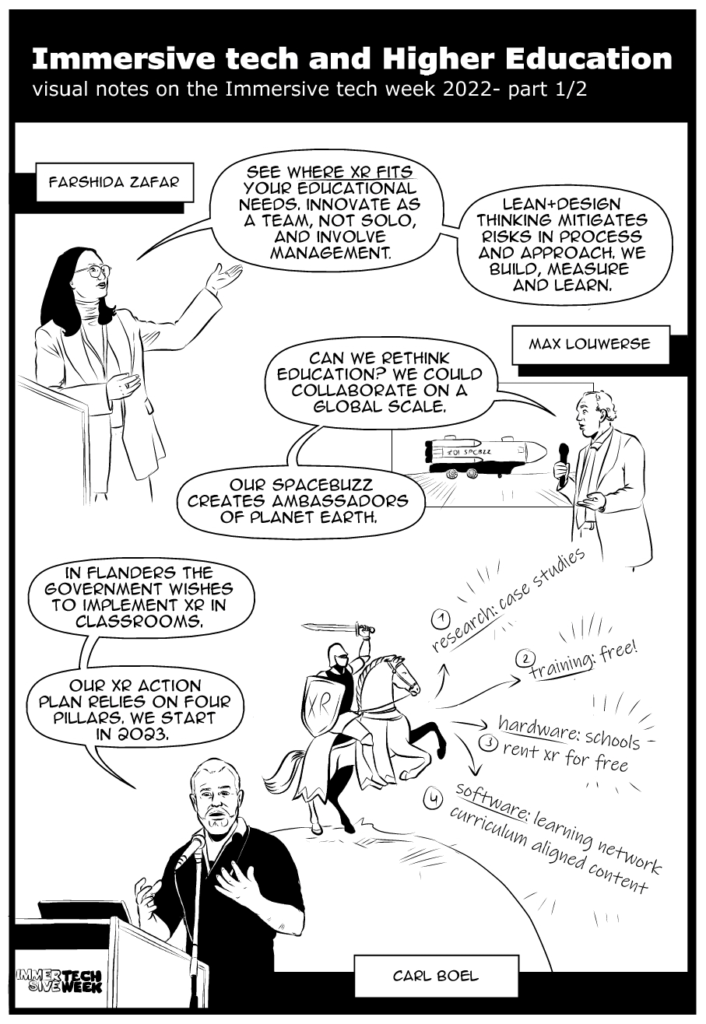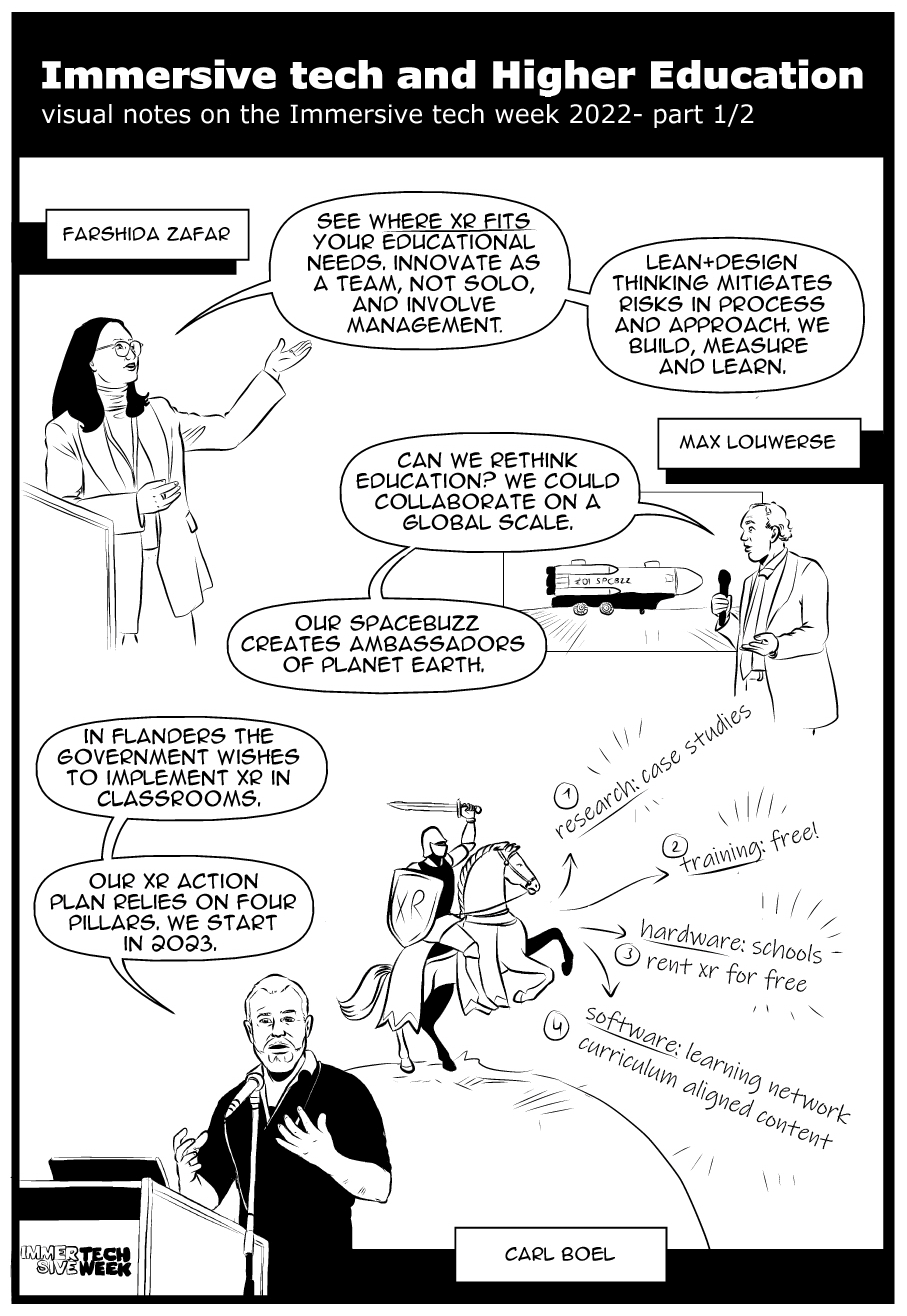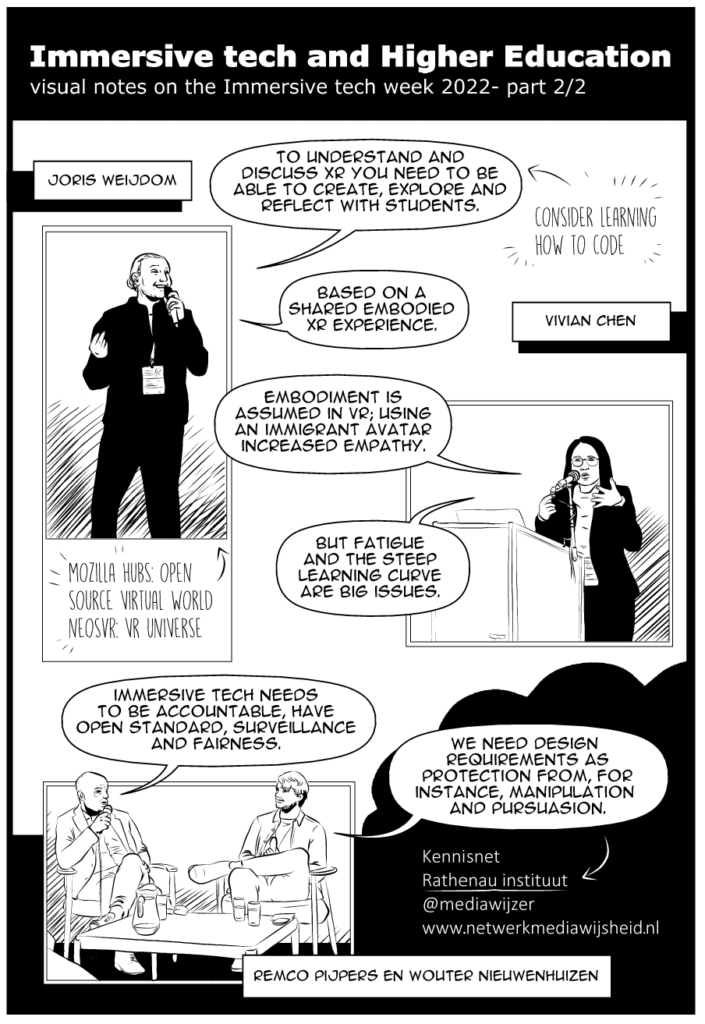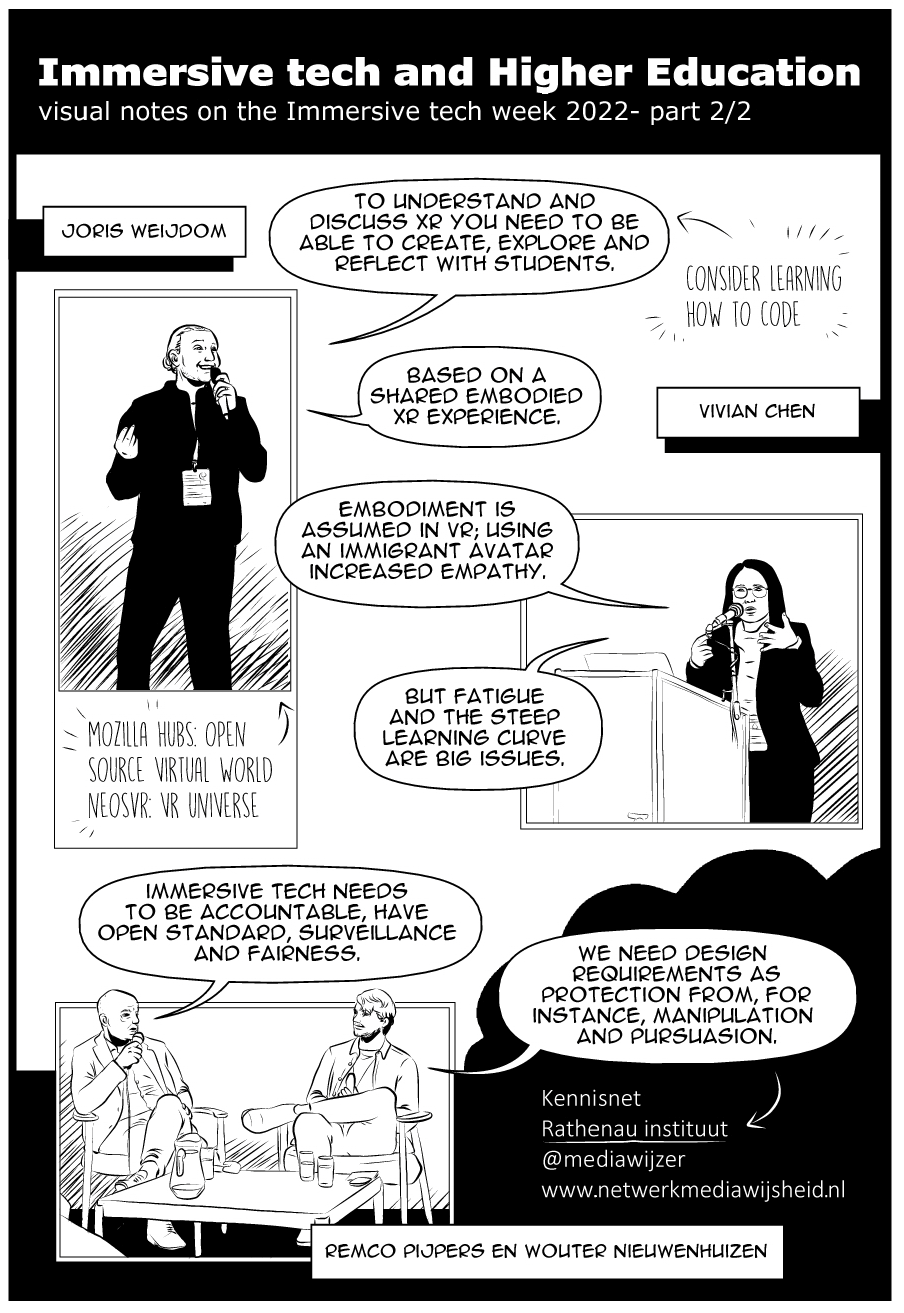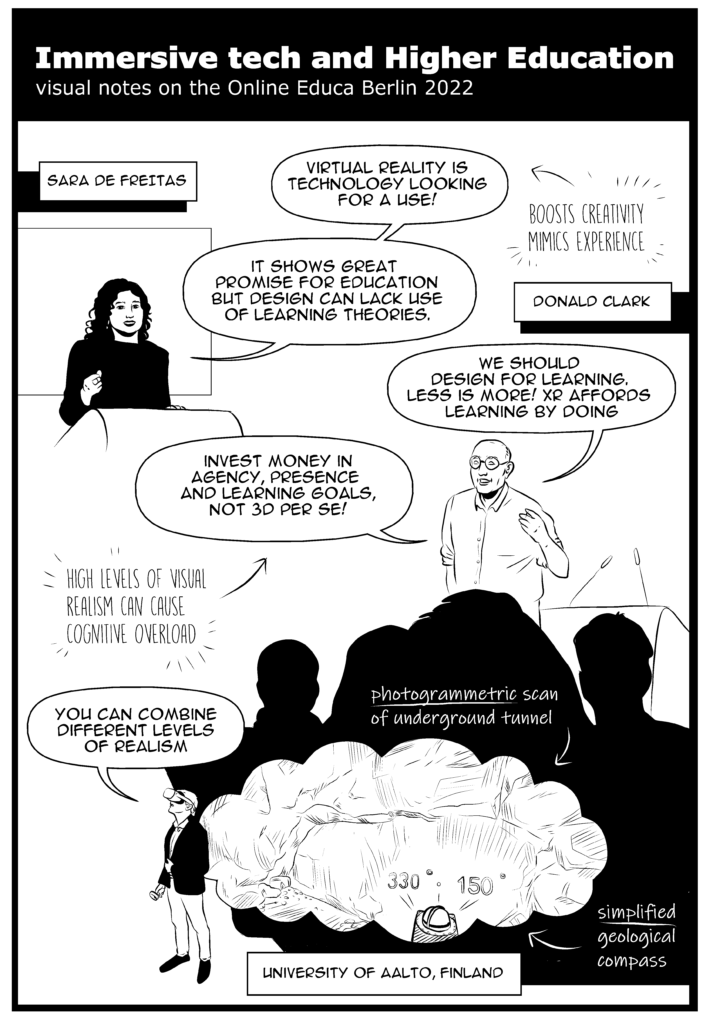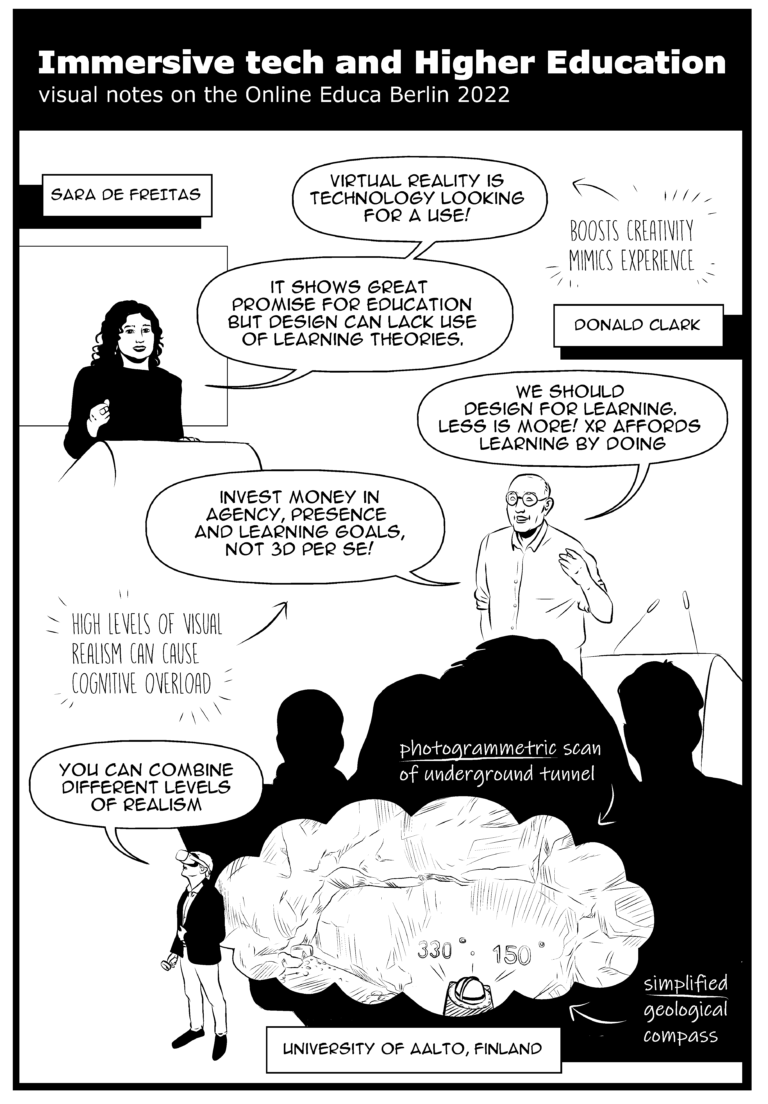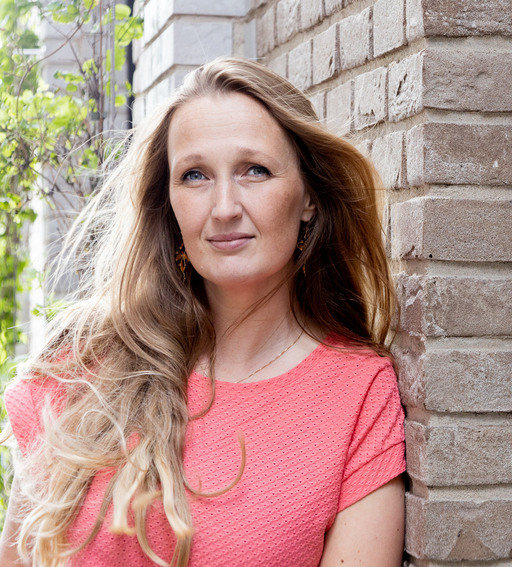 Author
Maaike Wessels-Compagnie, blended learning advisor, Hogeschool Rotterdam, The Netherlands