by Ameena L. Payne, Deakin University, Australia.
My approach to teaching and professional development promotes practices that require a move beyond the status quo to reimagine education in our increasingly digital world. My research interests are at the nexus of technology-enhanced feedback, relational pedagogy and critical theory. My master's research project explored the practitioner feedback literacies required to design and implement relationally-oriented technology-enhanced feedback practices; my doctoral research will seek to understand and interrogate how power is negotiated and shared through feedback interactions in online higher education.
Feedback is considered one of the most powerful learning processes and key drivers of student learning – hence my focus. This article advocates for why feedback should be considered by practitioners as social and relational and how this can be enacted. At the end of this article, I include related literature if you are interested in further reading.
Feedback: more than a cog in the instructional wheel
Within fully online higher education (HE), the feedback process is vital as it is not only facilitating coaching, learning and progress conversations, but the provision of feedback is one of the few processes that may enable social and teaching presence. Feedback is not just the input of performance information but is a communicative event that impacts the way performance is improved, processed and understood.
Feedback has been, traditionally, positioned as information transmission, and text feedback, on its own, remains the most used feedback method in online HE. Such delivery and positioning of feedback does not account for the affective consequences for students; these consequences can contribute to varied responses to feedback This may explain why feedback is often not used, is partly used, or is understood in different ways from which instructors intend. While providing feedback is a key aspect of the facilitation and teaching role, regrettably, students consistently report that it is provided sub-standardly in HE.
It has been asserted that teaching is a relational activity and that feedback is an inherently social process. As such, I advocate the importance of viewing feedback as a socio-emotional process; the use of video feedback can privilege a deepened consideration of relational aspects of assessment practice.
Types of video feedback
There are several forms of video feedback, and each type may be used for different reasons:
Screencast feedback consists of a recording of the instructor's computer screen or chosen window (e.g., a screen capture). Screencast has the benefit of showcasing and talking to aspects of students' work whilst pointing, scrolling, drawing, etc. Talking head (e.g., webcam only) is the recording of the instructor speaking to the camera; talking head video feedback does not include a screencast, and I recommend the use of captions for inclusivity. Talking head feedback is fitting when student work doesn't need to be shown; this form of video feedback allows instructors to form a sense of connection more readily with students. Combination video feedback enables an inset of the instructor to be displayed within the screencast which joins the benefits of both screencast and talking feedback.
The rich nature of video feedback allows instructors to more readily overcom issues of uncertainty. Further, video feedback has more social and teacher presence which is important for students in overcoming feelings of isolation. This is significant as presence helps instructors form rapport with students and aids students form a sense of belonging in online HE.
Video feedback: intentional, relational and purposeful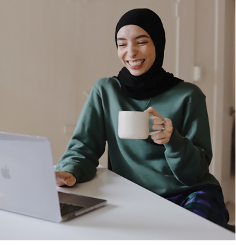 The relational dimension of feedback considers the psychological impacts of feedback and connects democratic education and interactive features of communication. Feedback has begun to become understood as more than just an input but as a communicative process in which students may be encouraged and empowered or discouraged and inhibited to persist, to become self-regulated learners, and to seek out and be receptive or unreceptive to future feedback.
Still, video feedback is not a cure-all for poor pedagogy, and, of course, there are key challenges to consider with video feedback. Further, it has been suggested that video feedback is best used as a summary or overview – in tandem with text feedback. Video feedback, does, however, have potential to be more emotionally nuanced.
Undeniably, the relational aspects of teaching and assessment practice are crucial. This has been particularly true with hasty shift to fully online education due to the advent of the Covid-19 pandemic. During this time online HEIs and instructor-student interactions have become proxies for social, pastoral and cultural support.
Video feedback: strengthening relationships in online HE
Constructive and destructive interactions and student perceptions of instructors' trustworthiness and care can inspire wide-ranging responses to feedback. Through video, instructors can mimic the role of a dialogue partner through interactive techniques; video feedback allows instructors to be more human, expressive, and nuanced through the use of socio-emotional approaches such as the use of affiliative humour, questioning, disclosures, awareness of body language, facial expressions, gestures and tone of voice.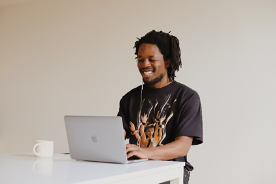 Video feedback is one good assessment practice that can privilege a deepened consideration of relational aspects of teaching. Video allows for the space to shift to conversational coaching that can prioritise affect, interactivity, support and understanding. Video is a step in the right direction toward building social presence, engagement and starting a dialogue – aspects necessary for online learning but also potentially of benefit for practitioners in hybrid and blended formats.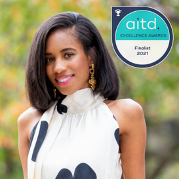 Author
Ameena L. Payne is an incoming doctoral student at Deakin University, Australia.
Related literature if you are interested in further reading.