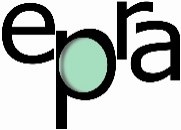 EPRA, the European platform of regulatory authorities, the oldest and largest network of broadcasting regulators, launched a series of online meetings in September entitled 'MIL Networks: Learning from each other".
Aimed at exchanging ideas and best practices regarding media literacy networks, from their creation to their evaluation, these three meetings held in the course of September and October built on the work of the EPRA MIL Taskforce and provided an opportunity to gather together media literacy experts and regulators to discuss the key challenges at stake when managing a MIL network.
Links to the video recording of the events: How to create a network – The structure and functions of MIL networks – The evaluation of MIL networks and activities (Chair: Maria Donde – Moderator: Martina Chapman).