The 15th MEDEA Awards Ceremony took place on Tuesday 20 June, in the Town Hall of Leuven as part of the 2023 Media & Learning Conference: Where pedagogy meets media organised by KU Leuven and the Media & Learning Association.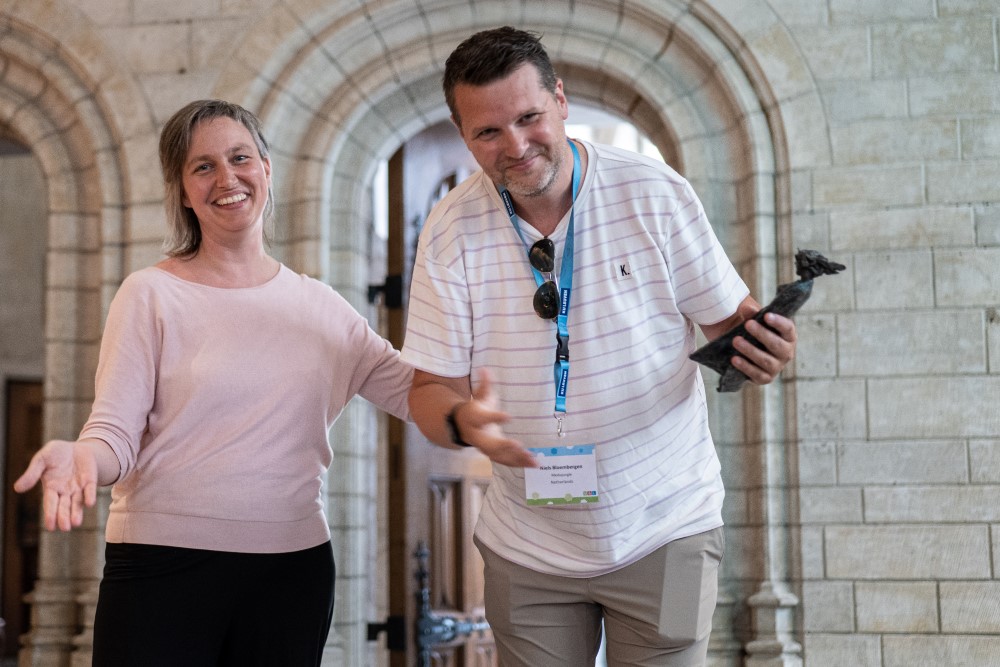 Mediajungle, The Netherlands represented by Niels Bloembergen won this year MEDEA Award with it's digital media literacy multimedia game entitled Mediajungle: Super Fake Safari. This education game teaches players about different forms of disinformation such as clickbait, fake news, deepfake. The winner was announced by Bieke Verlinden, City of Leuven's Alderman of Care and Welfare.
To our great surprise, both the Special Jury along with the Audience Favourite Prize were awarded to the same entry: Stolpersteine NRW submitted by the Westdeutscher Rundfunk and represented by Elena Riedlinger. Stolpersteine NRW provides via an app and browser an innovative approach to the topic of "National Socialism".
Five other remarkable entries make up the list of 2023 finalists, they are (in alphabetical order):
Effective Communication for Leadership submitted by IE University, Spain and represented by Giorgi Kopadze.
From archive to the classroom: the interactive use of media to boost digital media literacy in learners submitted by meemoo, Flemish Institute for Archives, Belgium and represented by Frederik De Ridder and Marlies Criel.
Platinum Jubilee submitted by The National Archives, United Kingdom and represented by Rachel Hillman and Clare Horrie.
Tell Me What I See submitted by the Norwegian University of Science and Technology (NTUNU), Norway and represented by Andreas Schille.
Trust Me submitted by Getting Better Foundation, United States and represented by Rosemary Smith.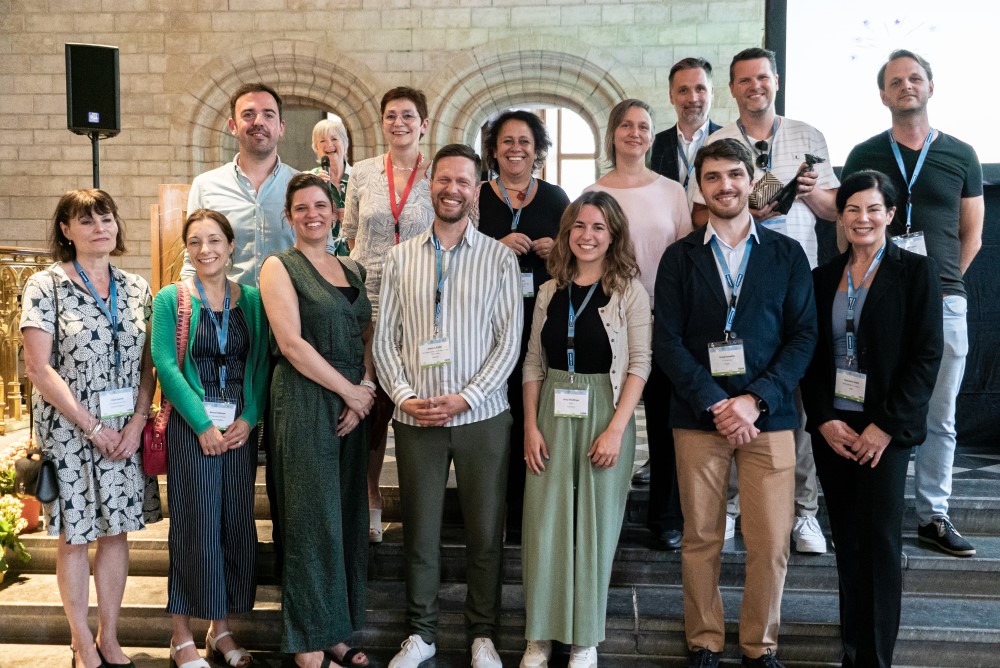 A big thank you to SONY who sponsored this year prizes and congratulations to all our finalists and thanks again to everyone who took part in the MEDEA Awards including our dedicated team of judges and all of those who submitted entries.