University of the Future – Mediated, Pixelated, Hybrid or Virtual?
Events over the past 2 years have accelerated a process that had already begun – to re-think the structure, purpose and operation of universities and all higher education institutions to better fit the future. Re-thinking means reviewing and adapting all aspects of university life including the place and best use of media-supported strategies and the role and position of the services that support a move to more student-centred design and delivery of learning.
The annual Media & Learning Conference addressing this theme will take place on 2-3 June 2022 in Leuven, Belgium. This conference is organised jointly with Limel, KU Leuven and will take place in the award winning Groep T Campus, in the heart of Leuven. To take a look around the Groep T campus, follow this virtual tour made by Limel for KU Leuven.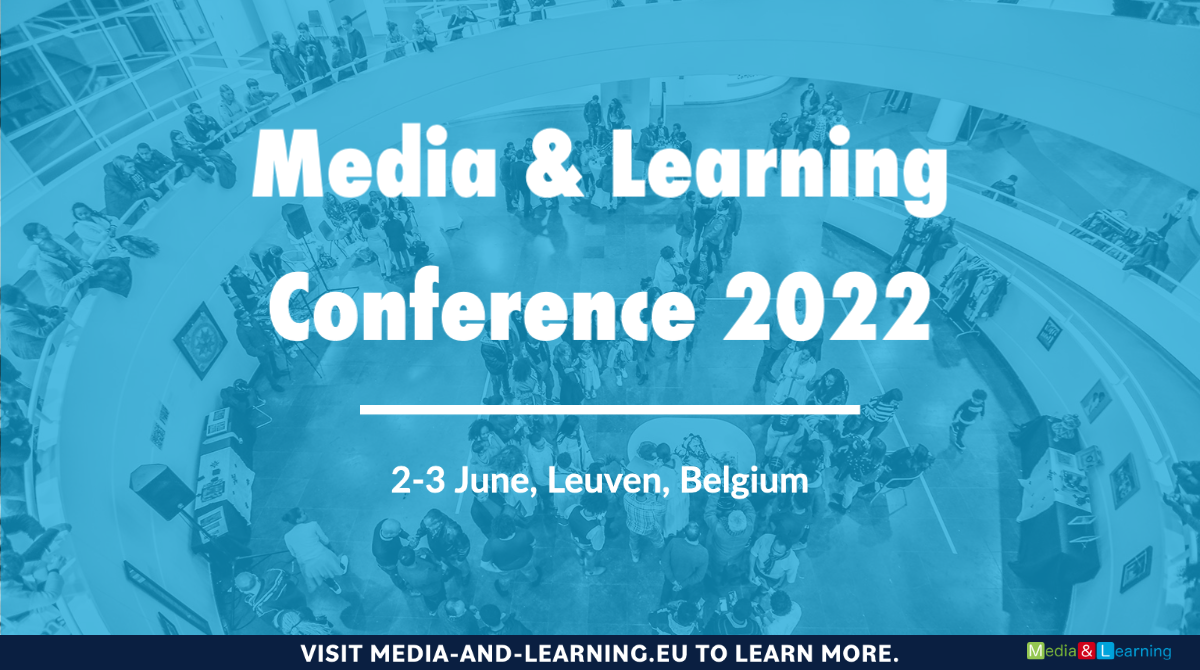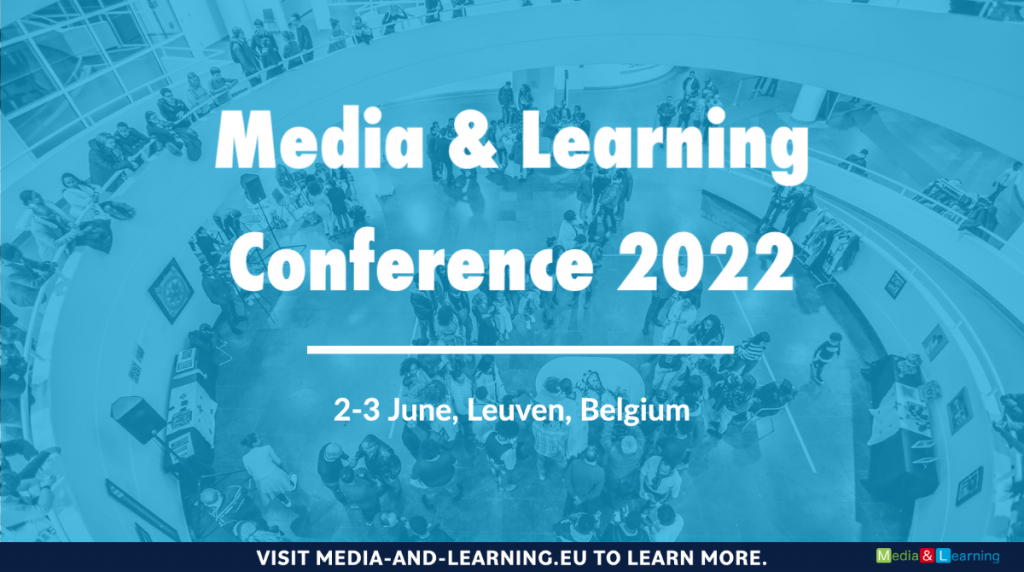 The call for inputs is now open and if you are interested then please submit your proposal on one or more of the Conference themes. You can download the proposal form here. Please submit to contribute@media-and-learning.eu before 31 January 2022.
Conference Themes
Interactive environments for teaching and learning: research tells us that interactivity and engagement make all the difference when it comes to learning impact. Increasingly video capture tools and practices are being used across multiple campuses to create interactive learning experiences. At the same time tools such as H5P provide academics and support staff with the means to create engaging learning experiences.
Mainstreaming XR: AR, VR and MR can all be harnessed to provide extremely authentic learning opportunities, few people remain unconvinced of this. But how do we go mainstream and move away from pilots and expensive once-off initiatives? During sessions addressing this theme we plan to exchange ideas, experiences and apps to help us move from experiment to the everyday use of AR, VR and MR.
Adding value to media content with AI: AI can be used to enhance access and searchability as well as personalising media based learning through the use of (chat)bots and other manifestations of machine learning. Automatic transcriptions are another way in which AI can play a role in higher education. We would like to hear about your experiences in using AI in such settings.
Social media and Higher Education: while social media is sometimes perceived as simply distracting students from learning effective in engaging students. What are the implications for service providers, innovation proponents and teaching staff in the integration of visual channels in particular like Instagram,TikTok and YouTube into course design?
Re-use and re-purposing of media based learning resources: practically every higher education institution has created a huge stockpile of educational video and other media-based resources as a result of the pandemic. According as most teaching returns to the campus, let's share experiences as to how such materials can be utilised to maximise the effort and cost that has gone into their production.
Institutional policies and practices: re-thinking structures and service provision in the post-pandemic context calls for a review of the position and responsibilities of audiovisual support centres, innovative learning units, centers for teaching and learning and other such services. In an environment where resources are often limited, let's discuss how best to plan, structure, prioritise, resource and evaluate services supporting innovation of pedagogical practice across the entire campus.
Effective production of educational media resources: there is much to be learned and shared about the management of media resources from creation (including legal terms for uploading, opt-in/opt-out), provisioning (life span, visibility) to long term handling (storage, deletion), centralised vs de-centralised services and successful service models.
Open and accessible educational (media-rich) resources: the sharing and re-using of learning resources that are fully accessible has been a goal for an ever widening number of people in the higher education sector for many years. While few disagree with such a goal, making it happen in mainstream daily practice continues to be a challenge. In sessions addressing this theme we plan to feature mainstream practices that deliver on this goal.
Media-based assessment: the use of video and other media in the assessment process is a growing trend which has significant implications both in terms of pedagogy and practicality. Many institutions are turning to such assignments as part of evaluation practices and there is a great deal to be shared in terms of best practice and overcoming barriers.
Innovative educational media practices: from fly-on-the-wall productions, 360° recording, 3D Graphics and simulations to DIY educational media production, podcasts and audio recordings, many institutions are expanding their offer in terms of formats and approaches. Sharing and reviewing different models and evaluating their relative merits are all topics to be considered.
The role of video in research: video as a research artifact is increasingly accepted and there are an increasing number of services that support the publication of scientific papers in video format. Whether this is a growing trend or a temporary phenomenon, there are implications for institutional support services when it comes to resources and management as well as significant opportunities for development.
The changing role of Centres for Teaching and Learning: one of the most striking changes that has taken place in higher education over the last year is the dramatic move online brought about by the pandemic. Where and how such centres are positioning themselves for the future? What is their role and how best should they prepare for the challenges ahead?
Registration will open shortly