Routledge has published a new handbook entitled "The Routledge Handbook of Media Education Futures Post-Pandemic". This handbook showcases how educators and practitioners around the world adapted their routine media pedagogies to meet the challenges of the COVID-19 pandemic, which often led to significant social, economic, and cultural hardships.
Topics range from fighting disinformation, how vulnerable communities coped with disadvantages using media, transforming educational TV or YouTube to reach larger audiences, supporting students' wellbeing through various online strategies, examining early childhood, parents, and media mentoring using digital tools, reflecting on educators' intersectionality on video platforms, youth-produced media to fight injustice, teaching remotely and providing low-tech solutions to address the digital divide, search for solutions collaboratively using social media, and many more.
For more information and to pre-order your copy here.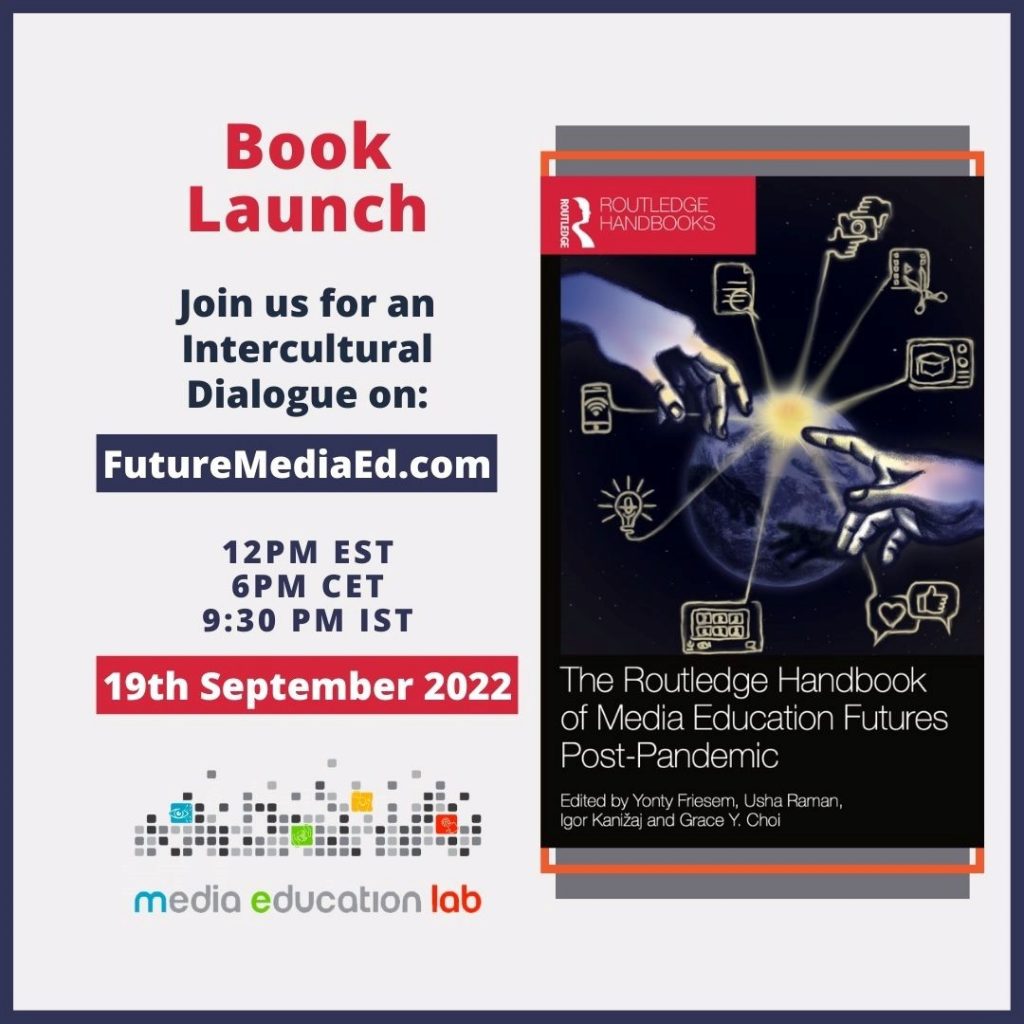 Book Launch at the Media Education Lab for an Intercultural Dialogue
Date: 19th September 2022, Monday