Facing the challenges of Covid-19 has forced almost every educational institution to act quickly, introducing technology to move learning online, or adopting hybrid teaching modality with some students present in the classroom, and others simultaneously attending remotely.
Aside from Covid-19, students are also often absent from classes for other reasons – seminars, field research, sporting tours etc., and there is tremendous value in putting effective systems in place that increase the effectiveness of online learning, that will work well for the future, not only during the pandemic. Let's look at some key questions to ask about hybrid classroom environments.
1. Make it easy to use
Stating the obvious maybe, but not all solutions are able to deliver this. Systems such as WolfVision Cynap incorporate a simple workflow only requiring the operation of a single device, ensuring that everybody can use it easily. Forget about juggling apps, misplacing dongles, installing, and constantly updating additional software, and beware of potential device compatibility issues – you need to find a hassle-free solution that works the way you want it to.
2. Show 'live' content materials on-screen
One of the great benefits of in-classroom teaching is the ability to display 'live' content on-screen using a Visualizer/document camera. It helps to breaks up the monotony of static PowerPoint presentations and introduces interactive elements into teaching materials. Many universities worldwide are already using WolfVision Visualizers for both in-classroom and online presentation of physical materials. The option to incorporate live materials on-screen during Zoom or Teams classes really transforms lessons and brings them to life!
3. Talk while you write!
Many teachers in the physical classroom like to talk while writing – the good news is that when you use a Visualizer, it works equally well for in-person and online audiences – simply sharing Visualizer content during a Zoom or Teams lesson gives you the exact same possibility to talk and write at the same time, either on a piece of paper or dry-erase working surface letting you interact with your students naturally – wherever they are!
4. Stay flexible
There are many options when moving lessons online, but for most people, the successful solution is one that does not introduce additional technical challenges whilst teaching. Many solutions we've seen are simply too complicated to use.
It's really worth taking a look at all-in-one collaboration appliances such as WolfVision Cynap that take care of all your multi-source needs (web conferencing, display of documents and other media, web browser, annotation, videos and more) using a simple workflow with user friendly UI that absolutely everybody can use.
5. Record your content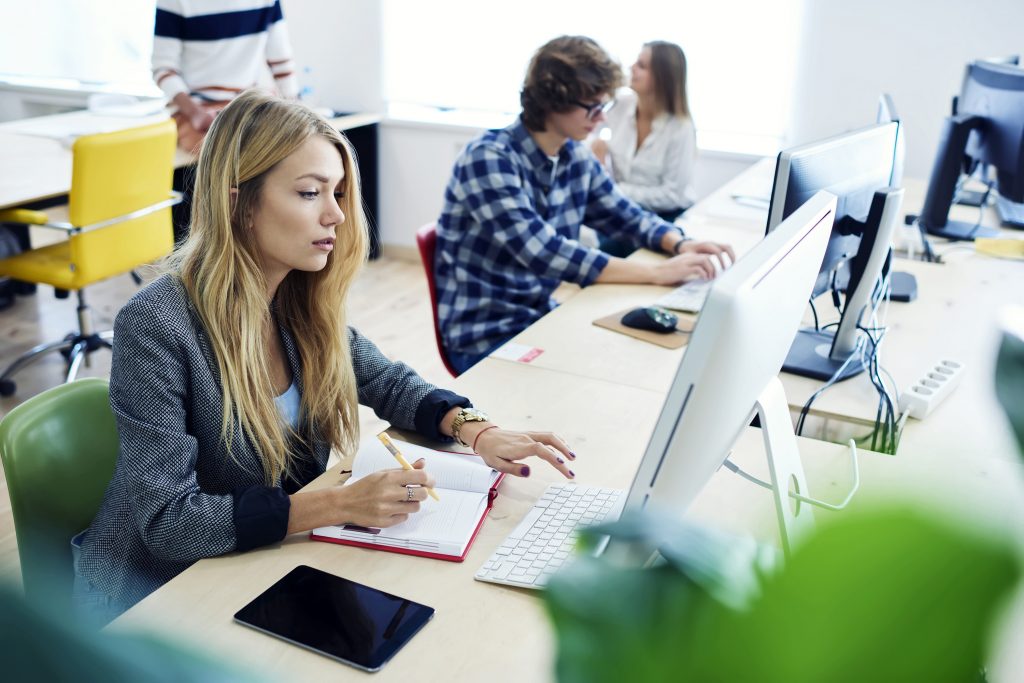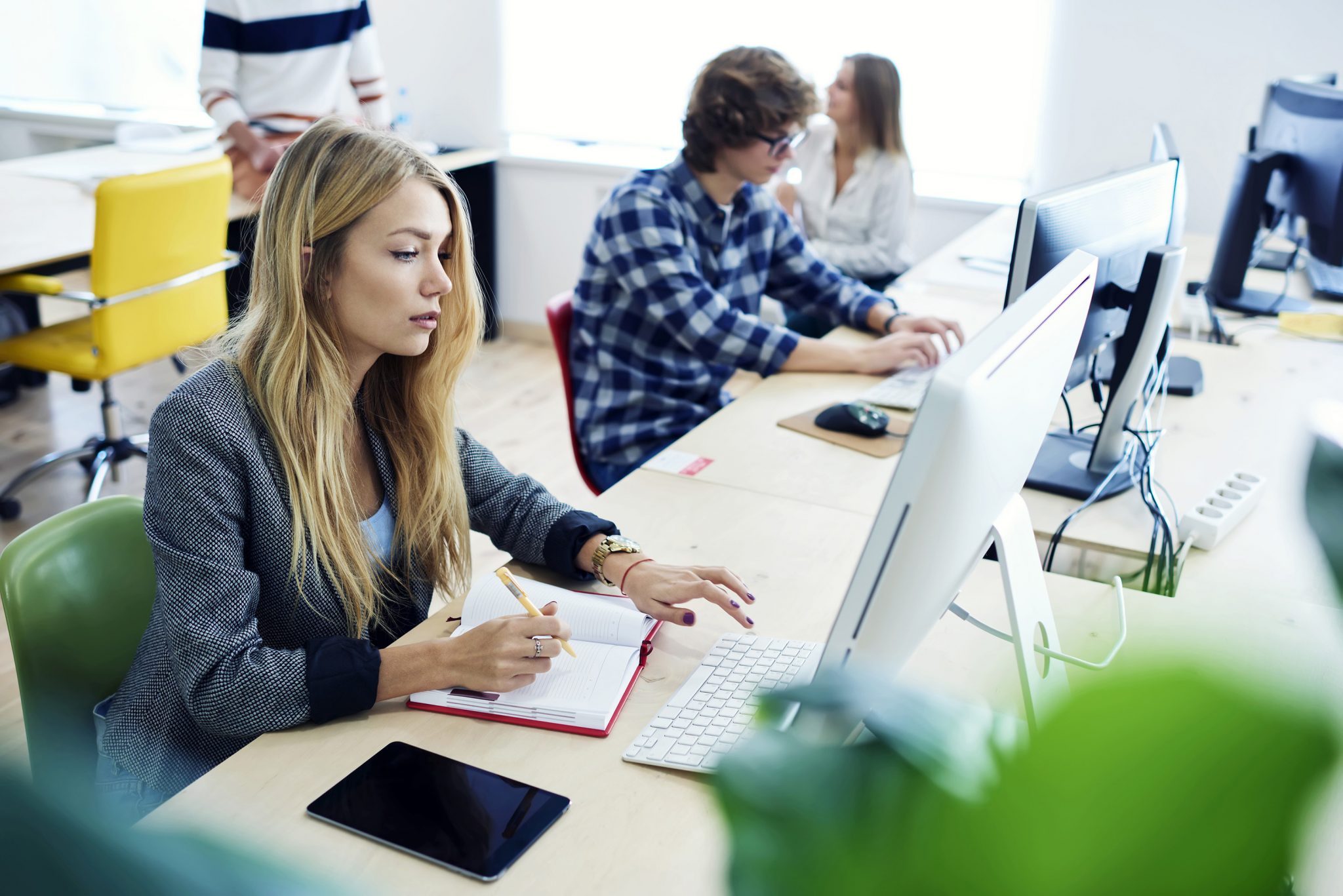 Recording lessons for on-demand online viewing is a great resource and there are loads of ways to do this. If you're already using an established system like Panopto, Kaltura etc. it's worth ensuring that your chosen hybrid learning infrastructure is compatible and allows for high volume automated scheduling of recordings.
6. Use web conferencing effectively
The massive increase in use of platforms like Teams and Zoom has brought huge benefits during the times where hybrid learning has become essential. There are challenges however, when teaching to a hybrid class – where some students are sitting in the classroom, and others are attending online.
Presentation of content is a key consideration, and simply relying on PowerPoint makes it really difficult to hold the attention of students for extended periods. When you're using Zoom or Teams, if you pair it with a Cynap and/or Visualizer system, you can deliver the same multi-source lesson content you're used to using in the classroom, also to your online audience.
7. Stream to multiple classrooms
We've seen many examples of classroom setups using WolfVision Cynap systems where originally streaming wasn't really a key requirement.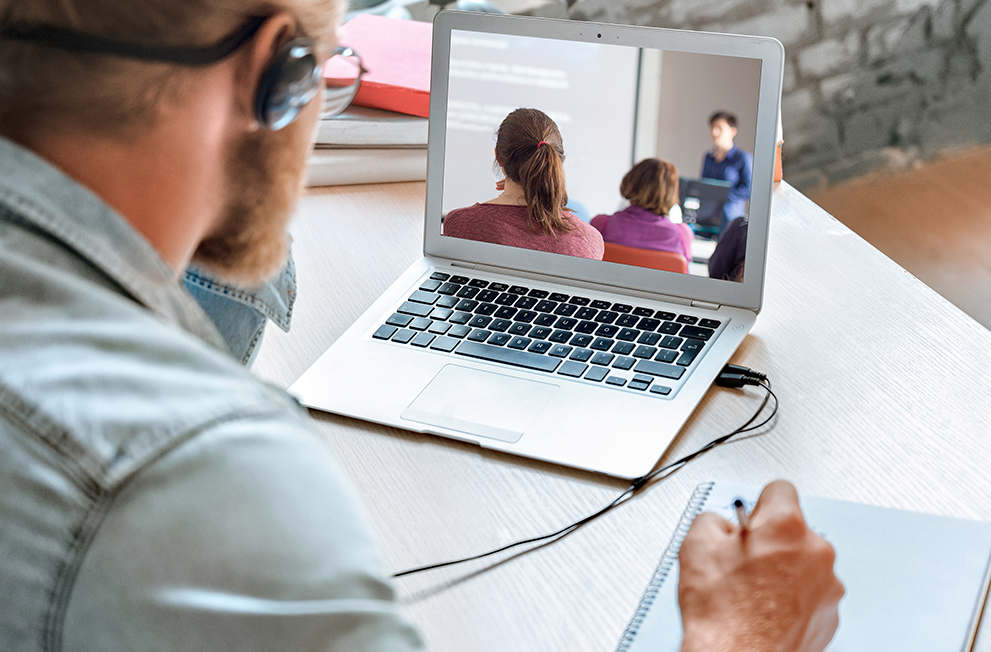 Since the beginning of the Covid-19 pandemic, the ability to live stream to multiple classrooms to enable proper in-classroom social distancing has been a huge benefit. It's worth considering flexible solutions such as WolfVision Cynap where you can simultaneously teach in-person, stream to remote classrooms and students at home, plus record the lesson for on-demand viewing.
8. Minimise high-touch surfaces
Since Covid-19 nobody wants to touch anything in the classroom anymore! If you want to use a touchscreen, in-room PC, room controller etc. in classrooms, somebody is going to have to keep them disinfected. The popularity of BYOD and the versatility of today's smartphones laptops and tablets, has led to many universities using collaboration solutions such as Cynap that act as the centrepiece – a 'one-box' solution that acts as content switcher and room controller, and that can be easily controlled wirelessly via a teacher's own mobile device.
WolfVision is a leading global developer and manufacturer of presentation, collaboration, and knowledge-sharing systems and solutions. Its Visualizer/ document camera and Cynap Systems are used worldwide, by universities and other educational institutions, in corporate meeting spaces during presentations, meetings, web conferences, training sessions, and demonstrations, and are also used in courtrooms for viewing and management of judicial evidence.
Contact WolfVision to explore how its flexible, high-performance systems and solutions, could be used to support hybrid learning in your educational environment.
Editor's note: One of the main topics at the Autumn edition of the Media & Learning Online conference taking place on 18 November will be hybrid teaching and figuring out the best ways of teaching in settings that involve students in the classroom as well as online. Join us then to find out more.