The storm hit on March 14th when we started a strict lockdown (no students, no teachers, no staff) and were required to move to 100% online (Spoiler: we are still alive).
UP Valencia is a medium-size University in Spain, with around 28,000 students and 2,600 teachers.
Continuing with the nautical references, what we found is that we have quite a number of differences between our teacher-captains. Some of them were seasoned veterans in online teaching, with knowledge of Flipped Teaching techniques (this year we have 200 enrolled), used to recording their lectures (we have recovered recorded lectures from the last 5 years to help students with their tasks) and were able to organise their student-sailors around our corporate LMS. While some difficulties arose (it is a storm, after all), they are arriving in port safely.
A totally different case is with those teachers that didn't sail before. In hindsight, we were very happy to polish in detail the online courses of the veterans and did not care too much about the last in line. That was our fault. And it was a fault because now we have to look after all the courses, all the teachers and all the students, and bring them to any port, not a fancy one or an efficient one, but a safe one.
So the plan was (and is) simplify, support, and don't make any false moves.
Simplify meant that we had to rewrite and make simple all the guides for online learning. Teachers have no time to redesign everything in the middle of the semester, so the less directions the better. However, simplifying doesn't mean to go to an inflexible guide. We provided a set of options and teachers could choose.
The lifesaver plan was (is) to resort to web meeting tools. In our case we had Adobe Connect and Microsoft Teams, with a mean usage around 400 users a day. Two weeks later we were only in Teams with 14,000 unique users a day for all the University.
For our more seasoned sailors, we promoted screencast recordings, as a more efficient and providing a richer experience. We started with OBS (Open Broadcast Studio) as our tool of choice. However, OBS is not an easy tool and we moved to Opencast Studio, which launched in March. Opencast Studio is extremely easy to use and provide san integrated experience within our LMS (Sakai). We are having 200 new screencasts each day and many teachers are very happy with the update.
And of course we do have our Flipped Teaching reference, for those able aiming for the top.
We have devoted a significant amount of time to testing what is the best way for teachers to write with a pen. Wacom and iPad devices had been quite successful, for those who can afford it, but we are also supporting homemade document cameras.
There should be a lighthouse to guide the fleet. For daily work we've built everything around the LMS, providing integration of all the tools within the course sites. For instance, we have a dedicated MS Teams group paired with each site. All the tools are accessible from the Sakai site, to ease the burden to find it.
There is also a CoVid-19 website to provide the simplified guides and references for both teachers and students, and we are sending frequent e-mail communications to inform of relevant matters.  These mails also aim to gather feedback on the process and allow us to organise support.  
Support is a key part of the process. Teachers need to be supported and need to feel supported. We partnered with our IT Helpdesk to support both teachers and students, as many issues are IT-related and can be dealt with by first line IT staff.  Probably you already know that 'digital natives' do not exist. Something that arose quite early is that students need support too. Again, IT has been very supportive in that.
A collateral effect of the lockdown was the need to support students with technical problems accessing synchronous sessions.  We did a survey and found this was true for around 1.5% of students (~450). With the help of a voluntary student team we have been drilling down one by one and solving technical and connectivity issues. The University is providing free data 4G connectivity to those students who need it, which account for around 20% of the requesters, the other were solvable by other means.
Now the new wind is called Final Exams. While for the Emergency Teaching we had more experience for quite a number of teachers, for final exams there are few options now apart from online testing. Here we are doing detailed verifications of both the procedures and the system. Our recommendation is a hybrid approach with online test and oral verification questions if necessary. This is currently evolving as teachers are field testing it now. Fingers crossed.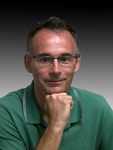 Author
Carlos Turro Ribalta
Universidad Politécnica de Valencia, Spain