Video is part of our day-to-day lives. Our viewing habits have changed dramatically from a world of limited channels on terrestrial TV to today's self-scheduling, multiplatform, multidevice environment. We happily create and share content on an ever-increasing number of social media platforms to be viewed and shared by everyone. The availability of high-speed internet connections, the boom in mobile smartphone usage, and the ubiquity of social networking have all combined to create a wealth of user generated content (UGC). Content producers now have an unprecedented level of access to new audiences. The most famous manifestation of UGC is YouTube which is now so popular that 48 hours of content are uploaded every minute.
The DIY Film school happened by chance, following a visit to BBC Scotland and an insight into how their production workflow changed to accommodate a new generation of viewers, coupled with The University of Edinburgh's aim to improve access to creation tools and skills in video production. A limited budget forced a choice between one reasonable pro camera or many mobile camera rigs. The program reflects developments in production techniques in the broadcasting industry and the needs of content creators who do not have access to expensive camera and production facilities. The availability and relatively low cost of mobile devices has given many more people the opportunity to create professional media content.
Smartphones are owned by 85% the population in the UK. A decent camera is an essential attribute of any smartphone and the ability to record high definition and often 4k footage is the norm. Broadcasters and video professionals are increasingly looking to mobile filmmaking as a way of creating new and exciting content and new products to turn your mobile phone or tablet into a full featured video production suite are constatntly introduced.
The DIY Film School has been running successfully for over two years. We have worked across the organisation with communications and marketing professionals, students of all disciplines, technologists, archivists, educators and people who just want to make better video content. A considerable amount of teaching and marketing material and training videos have been created. Our equipment has found its way across the country and abroad. Recently colleagues and students have been documenting their work and study experiences using our equipment and techniques. For example, following the supply chain from the pickers and growers of Gujurat, to the fashion houses of Mumbai; attendees of Global Health Academy Summer School reflected on their time spent together in Uganda; and capturing workshops for Syrian academics in Turkey, all using techniques gained from the DIY Film School and our mobile equipment.
We almost always carry our mobile devices. Essentially we have a high-quality video camera and a means to record and broadcast content available at all times. It's more immediate and more portable than a traditional camera rig. Smartphones have overtaken laptops as the preferred device for accessing the internet. Users who routinely carry out complicated tasks on mobile devices may be less confident using an unfamiliar camera, and filming on a smartphone removes that barrier.
Many apps available for smartphones significantly improve the manual control of a device's camera and also enable high-quality filmmaking, editing and post-production functions. Smartphone apps are becoming essential for traditional as well as mobile film-makers providing a low cost, portable effective alternative to lugging expenses complicated equipment on shoots. Moreover, access to the internet enables the video maker to upload and publish their content easily. Services such as The University of Edinburgh's Media Hopper Creat Platform allow film makers to create, store, share and publish their media content.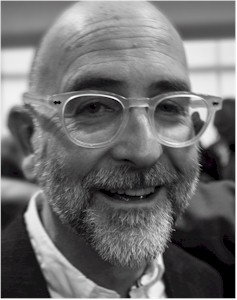 Author

Stephen Donnelly
Media Manager
University of Edinburgh
Digital Learning Applications and Media Information services