In 2018 Poland celebrated 100 years of its independence. But was it really independent? Let's do some math (all numbers approximate): 20 years of mid-war period, 6 years of II World War, 45 years of Polish Peoples Republic under soviet influence, and now 30 years of democracy with more or less conservative rule. Enjoying rather short periods of freedom, Poland as many other countries of this corner of the world should rather celebrate 100 years of propaganda.

What can we learn from this experience? Are we able to look through the seemingly obvious features of our culture, analyze it, interpret it and reveal its true face?
In the Polish edition of the Mind Over Media educational program we used well known imagery of socialist propaganda posters to show the parallel between them and todays media coverage. Our aim was to make the audience more sensitive to media impact techniques that influence our opinions and actions. Attacking opponents, caricature and dehumanization, polarization and making the world unambiguous, ritualizing the language and repeating common formulas – these are the features of media language both now and years ago.
If we can so easily detect socialist propaganda, laugh at it, ridicule it and make it a part of our pop culture (popular ironic "socialist" vodka bars, memes based on old posters with women on tractors etc.), maybe we can also distance ourselves from current propaganda, make it visible, absurd and weaken its impact? Just as we used to do.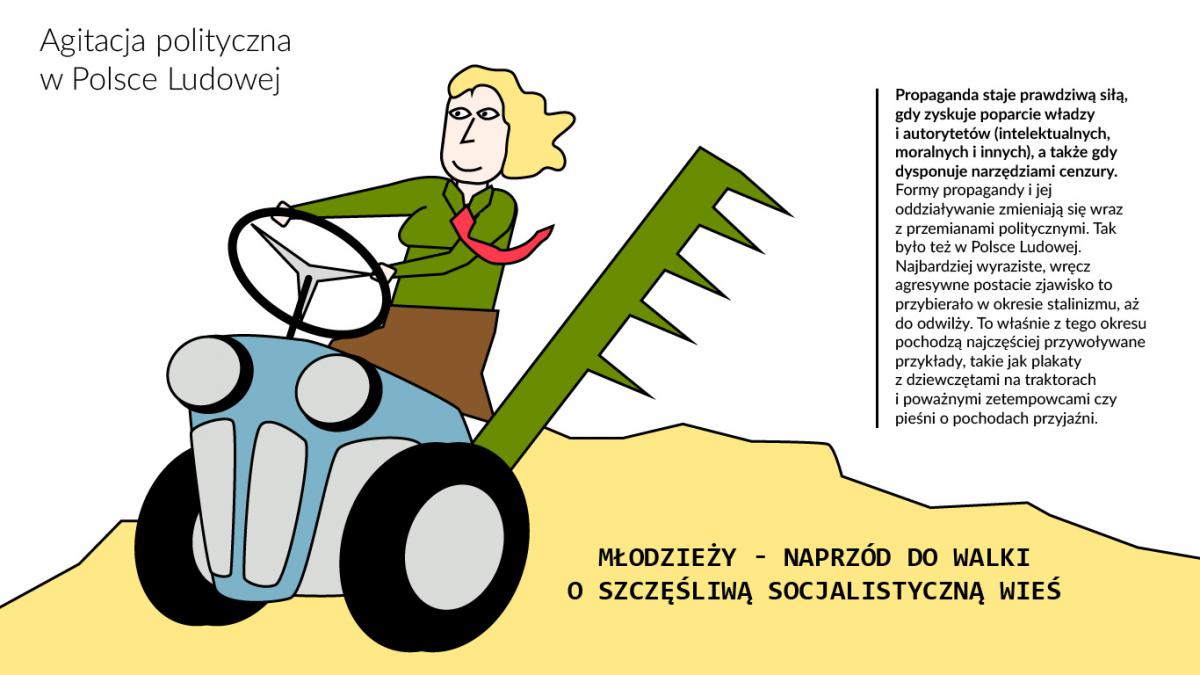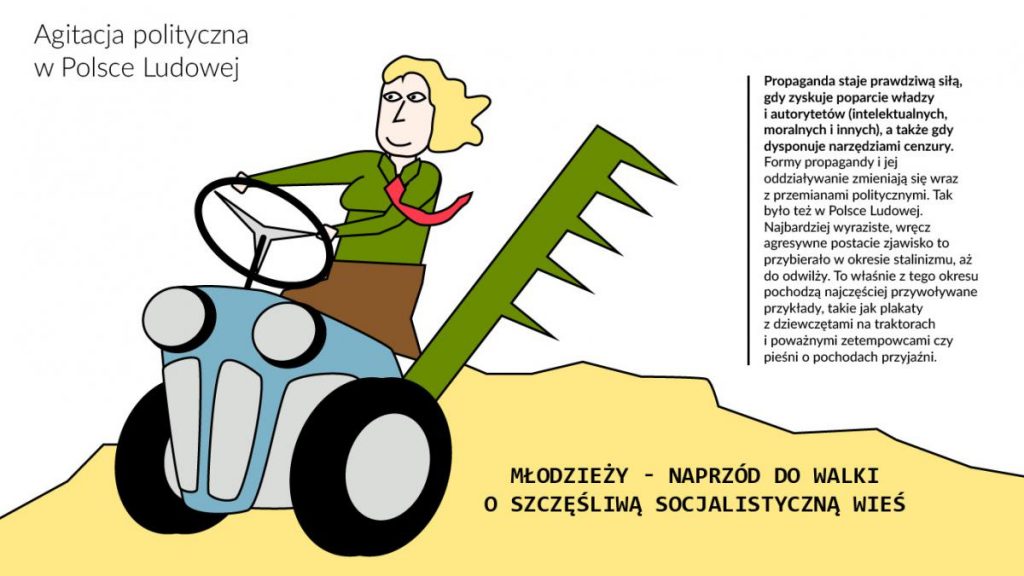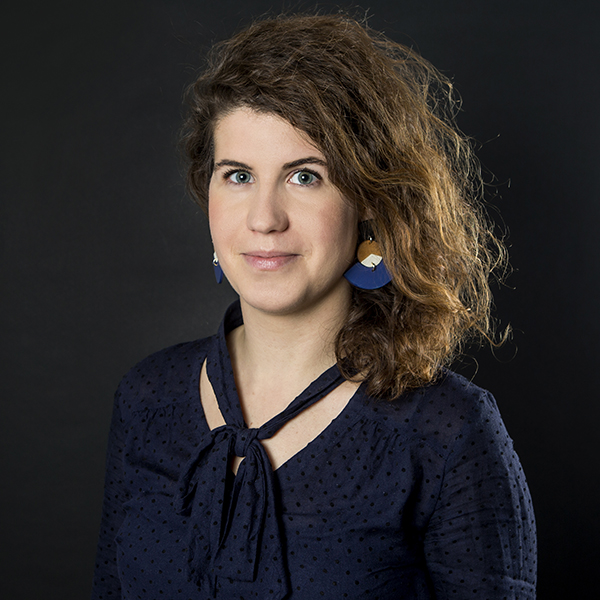 Author
Maja Dobiasz-Krysiak – culture anthropologist and educator, program coordinator in Centre for Citizenship Education in Poland. Maja trains teachers and culture animators.