by Jonas Antanavičius, Visionary Analytics.
Extended reality (XR) is an umbrella term that refers to immersive technologies, including virtual reality (VR), augmented reality (AR) and mixed reality (MR). These technologies integrate digital information into the physical world or generate entirely new digital environments, revolutionising the way we interact, live and work. The European market for XR has witnessed an unprecedented boom and has matured in recent years. The market is projected to grow from €7.95 billion in 2021 to a staggering €88.87 billion by 2030, indicating an astounding projected increase of 1,017% during this period[1]. Furthermore, with the rise of the metaverse, XR growth is expected to be boosted even more. According to forecasts, the global metaverse market could be valued between €800 billion and $13 trillion by 2030, potentially generating employment for 440-860 thousand people by 2025[2]. As the XR market continues to expand and the potential for XR technologies to transform all sectors is increasing, this article examines how XR technologies can disrupt critical sectors like healthcare and education. We focus on the role and benefits of XR in these two sectors and barriers to wider adoption. This article is based on the study prepared for the European Commission. The study report can be accessed here.
Application areas and benefits in the healthcare sector
Advancements in technology are transforming the way we approach healthcare, and immersive technologies like XR are leading the way in revolutionizing the industry. The implementation of XR in the healthcare sector has the potential to benefit two primary groups: a) medical professionals and students; and b) patients and the general public.
One of the advantages of XR for medical professionals is the ability to use it in surgery. By creating 3D models of a patient's anatomy and/or visualising a specific patient's anatomy in real time, surgeons can virtually plan a surgery and remotely guide complex procedures. This can reduce surgical risks and increase the success rates of operations. XR is also transforming the way we analyse test results and diagnose diseases. Diseases can be detected more easily and more accurately in 3D by using XR, revolutionising processes such as the study of cancer tissues. Finally, the use of XR is providing healthcare professionals with new and innovative ways to train. XR is now being used to create immersive scenarios where students and medical staff can experience emergency situations and surgeries and study human anatomy in 3D. This hands-on approach is providing them with invaluable experience in dealing with real-life medical situations.
XR is not just beneficial for medical professionals. Patients and the general public can also greatly benefit from it. XR can be used to aid in patient and caregiver education, helping them to better understand medical procedures and treatments. It can also assist in managing pain levels, offering a non-pharmacological option for anxiety, pain management, and sedation. In addition, XR can help with cognitive rehabilitation and enhancement procedures and provide assistance to people with physical disabilities. Furthermore, XR can provide treatment and therapy for patients with mental health problems in a cost-efficient way. Finally, XR can improve psychological and emotional well-being by offering meditative biofeedback breathing experiences and can encourage physical activity through 'exergaming' applications.
Application areas and benefits in the education sector
XR technologies have the potential to revolutionise the way we learn and teach. In the education sector, XR can be used in formal, non-formal, and informal settings to achieve specific educational goals. XR technologies offer several advantages that traditional learning methods lack. First, companies and organisations employ XR to ensure safer and more effective upskilling in the fields of aviation, the maritime industry, armed and security forces, firefighting, and train operation, among other disciplines. Second, XR technologies can help in developing transversal soft skills such as communication, critical thinking, problem-solving, leadership and teamwork. Third, XR technologies can be used for more effective and convincing awareness-raising, for instance to teach students about environmental issues or issues such as discrimination in society in an engaging manner – for example, through virtual emergency and/or instructive scenarios. Fourth, XR aids the development of computational thinking skills. Through virtual scenarios and AR-based video games, the challenges posed by traditional learning approaches such as the visualisation of problems, can be addressed – leading to improved learning outcomes. Fifth, XR allows for the expansion of creative opportunities in art and design, allowing students to create or explore clothes, architectural designs or paintings in a virtual environment. Sixth, collaboration among students becomes more effective using XR. It allows people with physical disabilities or health conditions to cooperate on problem-solving tasks, to overcome the limitations of collaborative scientific experimentation, to participate virtually in learning processes – and to do all of these things in a safe environment without risks to physical health. Seventh, XR can make a range of physical training more effective by enabling a variety of physical activities, improving students' skills and tracking their progress through virtual reality simulations. Finally, XR technologies can ensure a smoother, more effective language learning process and greater opportunities for interaction, thus increasing the engagement and motivation of learners.
XR is being used for educational purposes in three main ways: visualisation, virtual field trips, and storytelling/annotation.
Visualisation is particularly relevant to fields such as engineering, STEM, anatomy, and chemistry. Through AR and/or 3D settings complex scientific processes can be visualised, making it easier for students to understand and interact with the material.
Virtual field trips allow students to virtually explore museums and galleries, travel geographically or through time, and even experience space travel. With the use of head-mounted displays, smart glasses, and 2D or 3D VR simulators, students can immerse themselves in a world of learning that was previously inaccessible. This is particularly pertinent to individuals who are less able to attend physically due to health conditions.
Storytelling and/or annotation includes interactive storytelling, which involves the generation of stories based around pre-prepared content, together with the interactions of the player or user with the story world.
Barriers exist to wider adoption of XR
There are several barriers that need to be addressed to ensure that the development and uptake of XR technologies will continue to grow to their full potential.
First, awareness and acceptance of XR technologies among end-users, particularly professionals, remains low. There is also a lack of skilled professionals, in particular creators and developers, to develop and use XR solutions. The lower awareness of what XR technologies are and how they can be applied, coupled with the resulting lower demand and investment in XR, compared to US and Asian countries, hinders the growth of XR companies in Europe.
Second, technical limitations of XR technologies make them difficult to scale. Many existing devices lack a frictionless experience, advanced ergonomics, high precision, and realism. These limitations also spill over into health concerns such as simulation sickness and dizziness. Additionally, XR technologies do not always provide independent and inclusive access, raising issues of accessibility and usability.
Third, despite strong European research results in the XR domain, some areas, such as potential negative effects and ethical considerations regarding the use of XR, remain under-researched. In addition, insufficient research has been carried out in relation to sensory augmentation and neurophysiological changes, human-avatar relations, the integration of XR with AI, data protection issues, and the relationship between the features of immersive systems and learning performance.
Finally, XR regulation and government policies can pose obstacles to the wider uptake of XR. Certain types of XR experiences collect and use large amounts of data (including personal data), posing ethical and privacy-related risks. The EU's strong personal data protection policy provides an advantage to Europeans, as it allows users to trust that their data is safe and could make them more willing to use XR solutions. However, uncertainty among practitioners about the application of GDPR and other regulations in relation to XR can impede its uptake. Additionally, fragmentation of various healthcare systems across Europe is a barrier to using XR-based healthcare technologies in hospitals across different countries and regions. Each country often has a different healthcare model, and legal environments vary (e.g. in relation to the collection and storage of data), as well as different processes for the procurement, reimbursement and use of digital health services.
In conclusion, XR technologies are rapidly transforming sectors like healthcare and education. The European market for XR is projected to grow exponentially, indicating the importance of investing in the development and implementation of these technologies. As XR continues to advance and new use cases are discovered, it is clear that XR will play a vital role in shaping the future of healthcare, education, and beyond.
More details about our findings can be found in the study report here.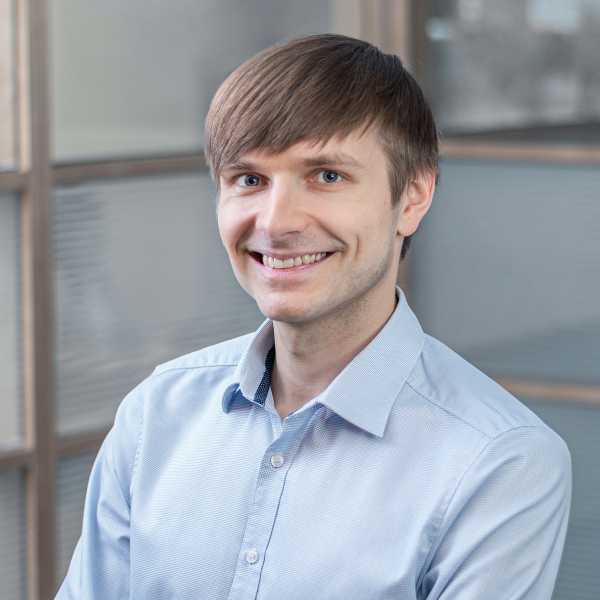 Author
Jonas Antanavičius, Visionary Analytics
---
[1] Report Ocean: Europe Extended Reality Market Europe – Industry Dynamics, Market Size and Opportunity Forecast to 2030 (March 2022) [2] Ecorys (2022). VR/AR Industrial Coalition: Final report. Deliotte (2022). A whole new world? Exploring the metaverse and what it could mean for you