by Tactical Tech, International NGO.
Picture this: you're walking down a busy shopping street in a major city and spot a new
place you hadn't noticed before. Through the windows, you can see bright white tables,
neon signs, and assistants wearing all-white uniforms. It looks like a tech store, but as
soon as you enter, you realise nothing is for sale.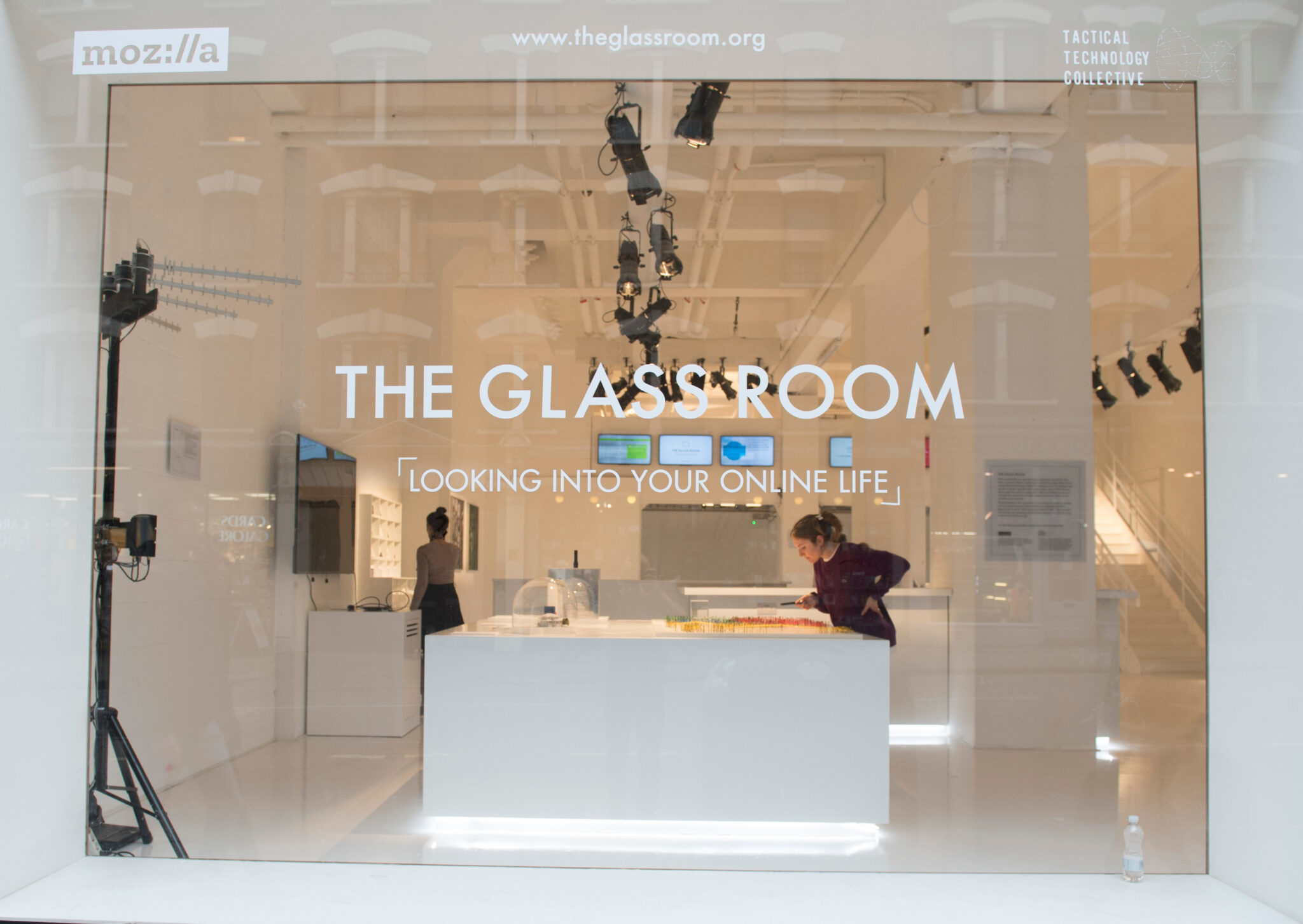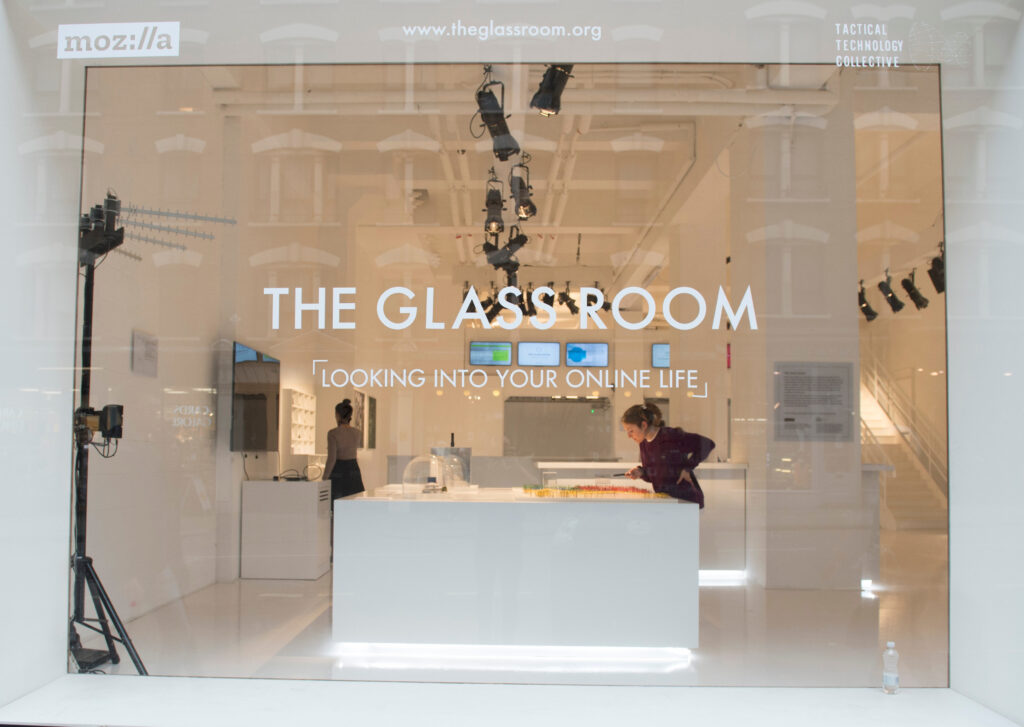 What looks like a shop selling the latest tech gadgets is actually a free public intervention
that aims to demystify technology through immersive, thought-provoking, self-learning
exhibitions. Here, visitors can freely explore and critically discuss technology and how it
impacts their lives. The objects presented centre on data, privacy and our relationship to
the technologies and platforms that have become so commonplace in our everyday lives.
We're talking about The Glass Room, which began as a large-scale exhibition, travelling
from Berlin to New York, London and San Francisco between 2016 and 2019, and
transformed into a portable pop-up exhibition, reaching nearly half a million visitors in
over 60 countries (as of the end of 2022) who are eager to dig deeper into their digital lives.
The Glass Room is just one of the many head-turning projects that Tactical Tech, an
international NGO based in Berlin, has created over the past 20 years—to explore the
intersection of human rights and technology. Tactical Tech has licensed its materials
under Creative Commons so that through research, creativity, and co-creation, experts,
partners and specialists from around the world can develop, adapt, localise and scale
them.
Other Tactical Tech public interventions and resources that focus on digital and media
literacy include the Data Detox Kit, Digital Enquirer Kit, and What the Future Wants, our
initiative aimed at youth.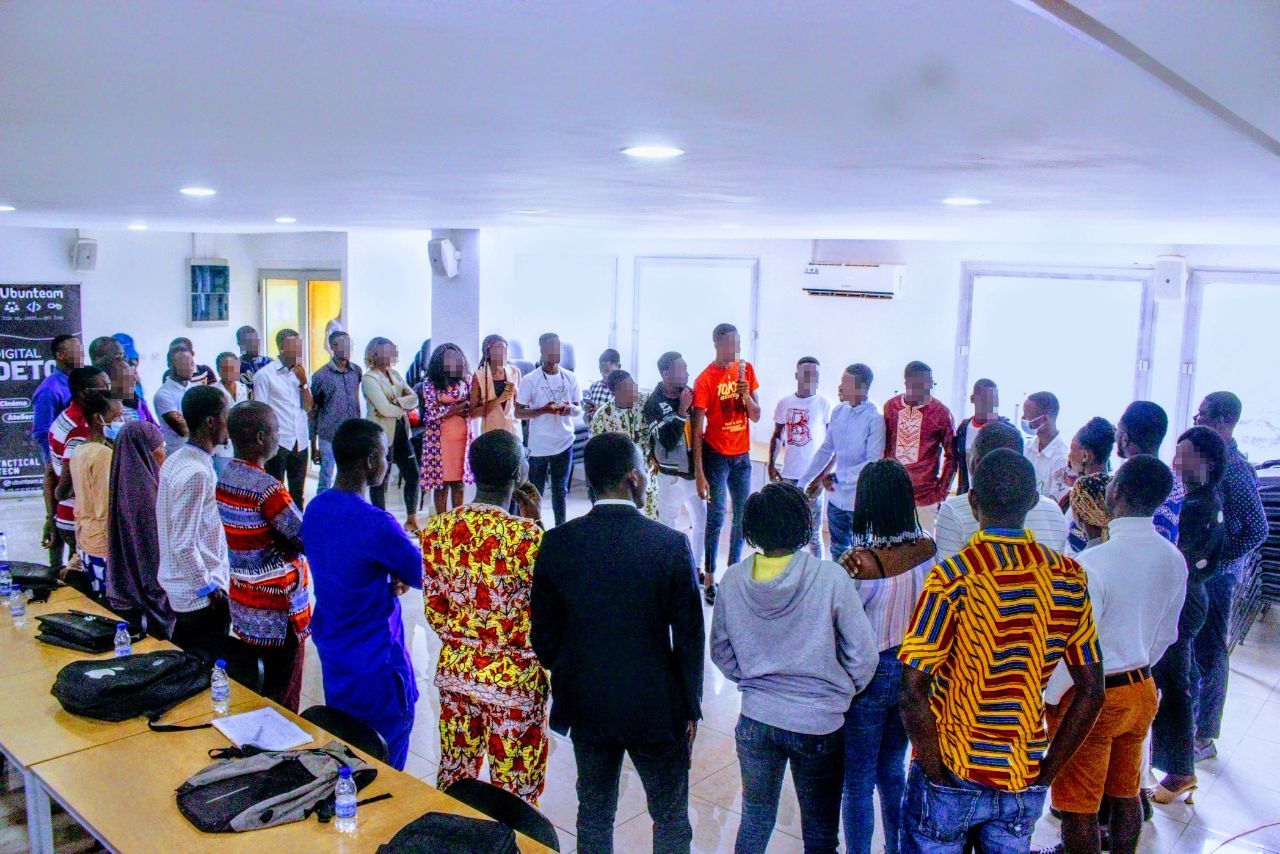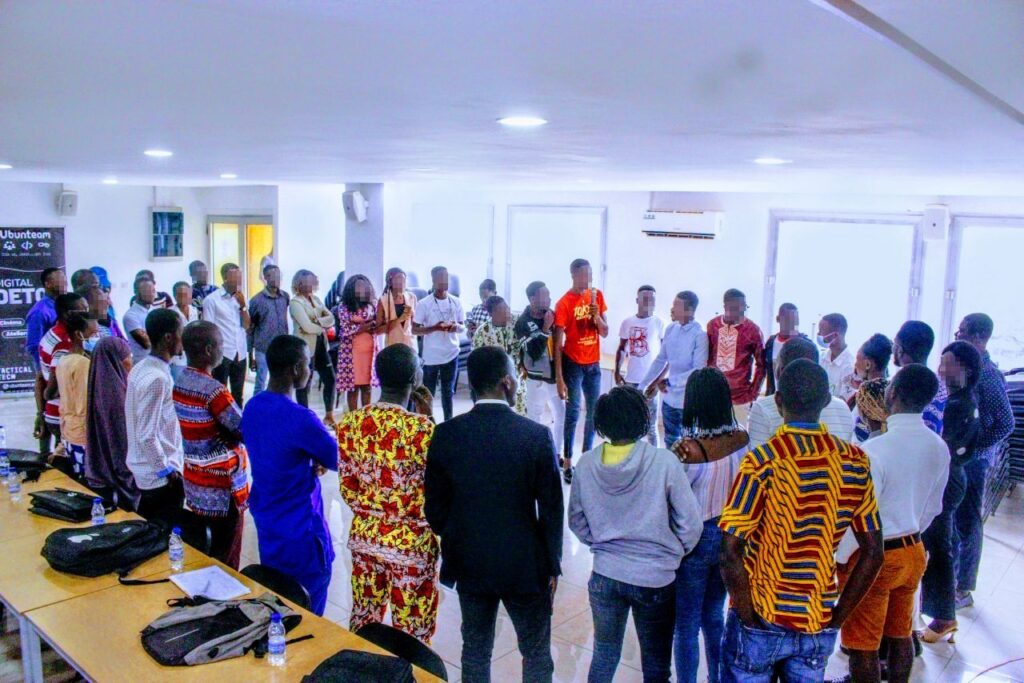 The Data Detox Kit is a simple, accessible toolkit that walks you through the steps you can
take towards a more in-control online self. It takes a holistic approach, going through the
different aspects of your digital life, from the amount of time you spend on your phone, to
the apps that you use and the passwords you set. The resources—which include guides,
workshop outlines, and downloads—are available in over 40 languages. Partners worldwide
have localised, developed, tested and used these materials in their events and projects.
The Digital Enquirer Kit is an e-learning course that aims to prevent the spread of
misinformation. The course covers topics including media literacy, verification, and how to navigate the internet safely. The first four Modules were created by Tactical Tech's
team of online safety experts and investigators from around the world.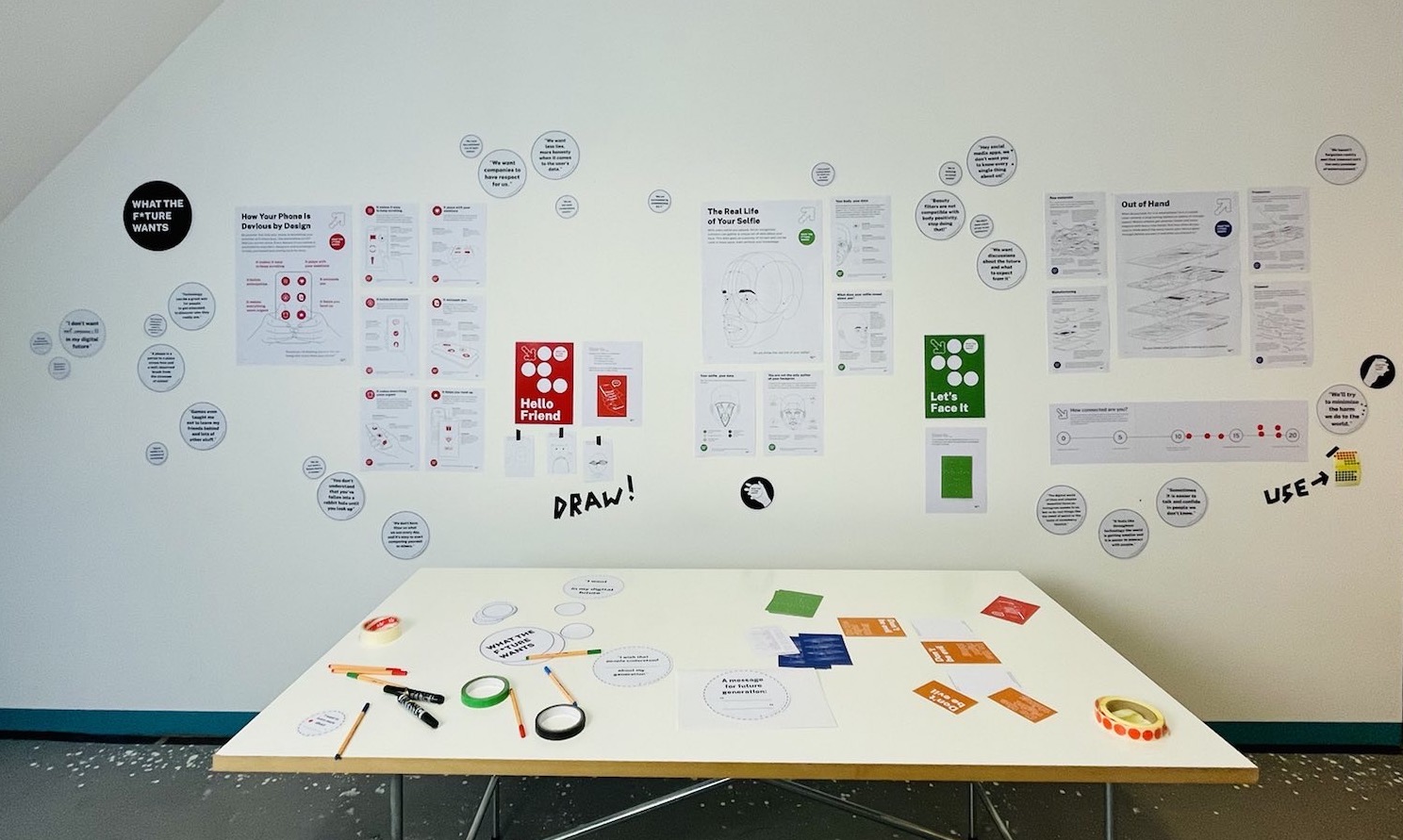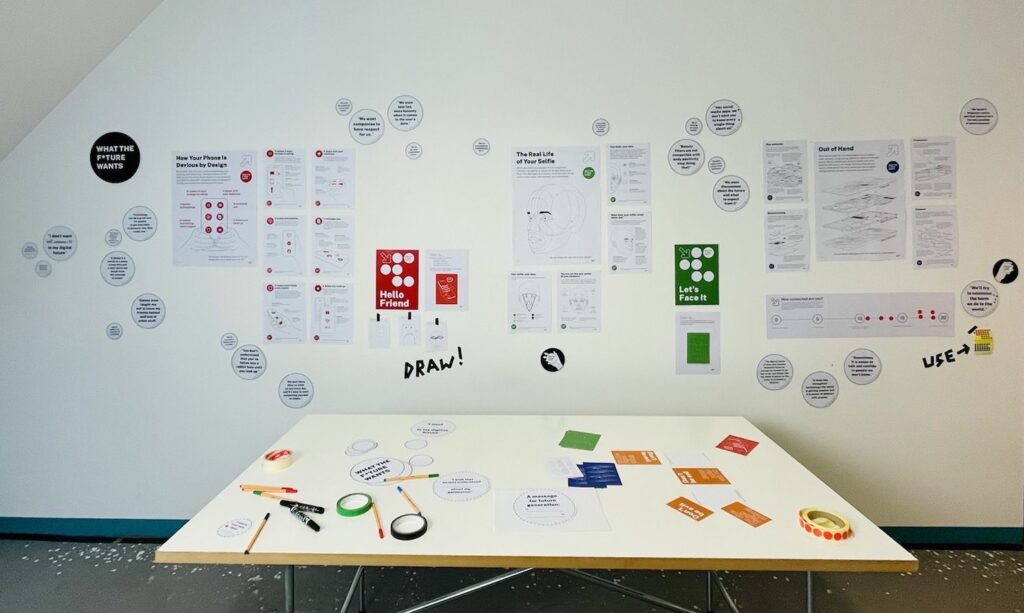 What the Future Wants is an interactive youth-focused exhibition that presents different
perspectives on technology, from the personal to the planetary. Co-developed alongside
200 young people between the ages of 13 and 18, What the Future Wants explores key
questions at the core of young people's digital experience: What is it like to grow up in a
digital world? How does it impact you? And in your digital future, what would you like to
change, and what would you like to protect? Furthermore, the team has published longform
essays about their co-creation methodology.
Alongside these public interventions and resources, Tactical Tech continues to facilitate
youth co-creation sessions, develop training-of-trainers (ToTs) for educators and
librarians, onboard and work with global partners and researchers and create new
materials. You can sign up to Tactical Tech's monthly newsletter, In the Loop, to keep up
to date with latest releases and news.
Author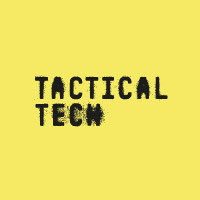 Tactical Tech is an international NGO (established in 2003) that engages with citizens and civil-society organisations to explore and mitigate the impacts of technology on society.