The organisers of the annual MEDEA Awards are pleased to announce the 8 finalists for the 2022 Annual MEDEA Awards.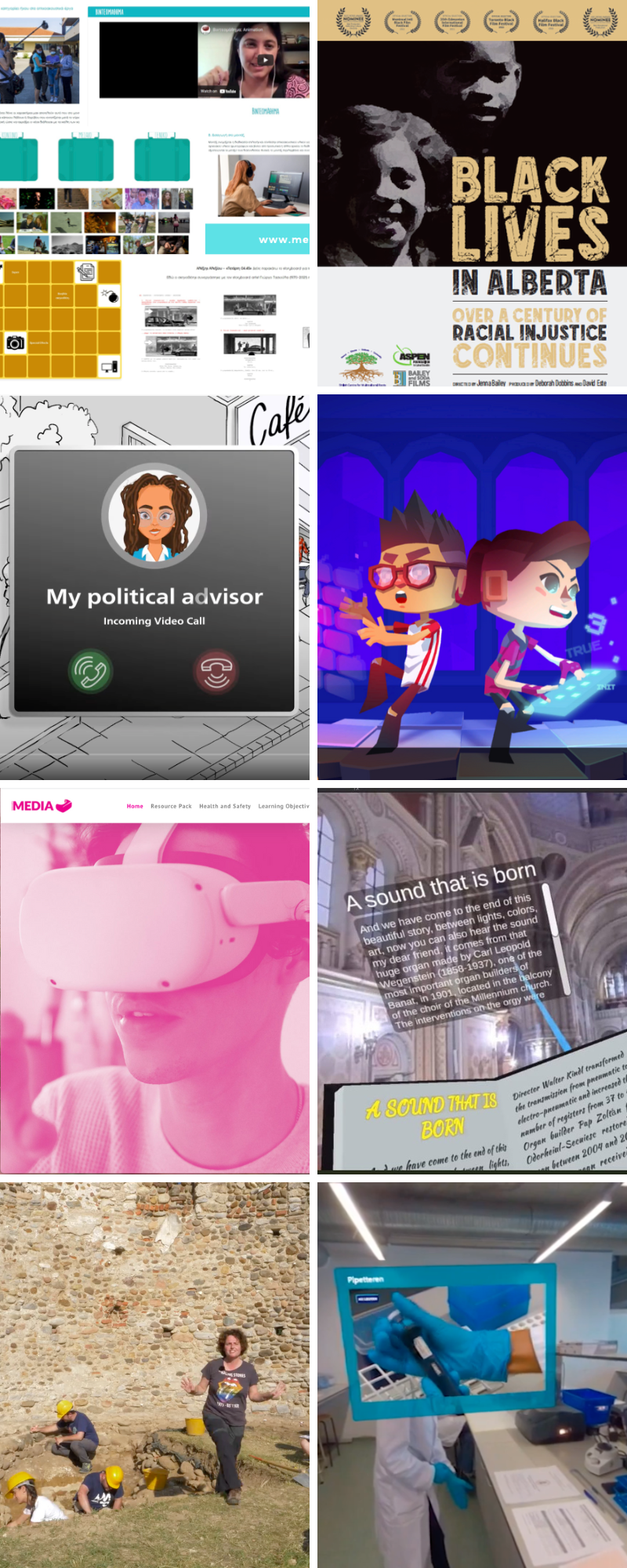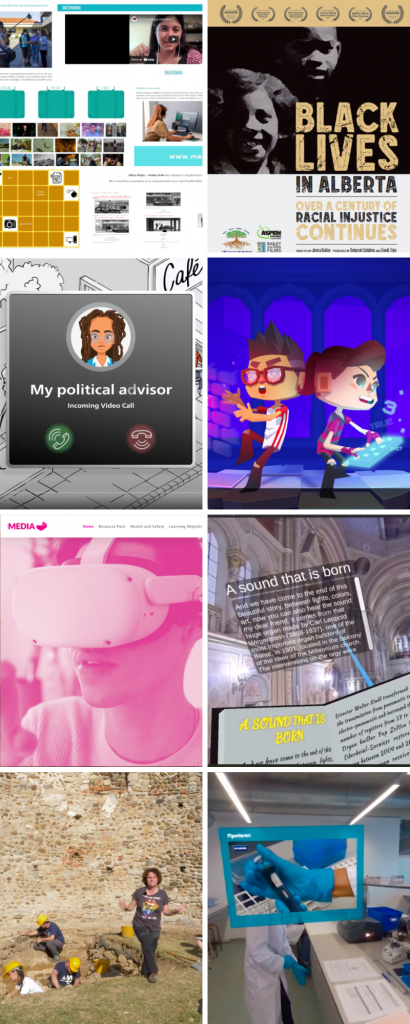 The finalists (in alphabetical order) are:
A suitcase full of images and sounds online submitted by Karpos, Greece
Black Lives in Alberta: Over a Century of Racial Injustice Continues by University of Lethbridge, Canada
Democracy vs. Sustainability | a branched interactive story submitted by University of Bern, Switzerland
HackShield in the Class submitted by HackShield Future Cyber Heroes, the Netherlands
Immersed in Media submitted by Ulster University, UK
International Spotlight Heritage Student Contest 2021 submitted by Politehnica University of Timisoara, Romania
MOOC: Enlightening the Dark Ages: Early Medieval Archaeology in Italy submitted by Università degli studi di Padova, Italy
ViSkiLab submitted by KU Leuven, Belgium
We are planning to have each finalist represented at the annual Media & Learning Conference taking place this year in Leuven, Belgium on 2-3 June when the winners will be announced during the MEDEA Awards Ceremony taking place in Leuven Town Hall on 2 June 2022.
Entries this year came from all over Europe as well as the US, Canada, and Australia and highlighted the many ways in which media can be used to support an innovative teaching and learning approach. Entries included several high-quality examples of video use in MOOCs as well as many well-documented descriptions of how different types of media are used to support learning.
More information about the MEDEA Awards can be found here.
For more information about the Media & Learning Conference.