Social and communication skills are becoming increasingly important for the professional context in a digitalised world. Nevertheless, the development of such competencies in vocational education and training (TVET) and further professional training has received little attention so far. At the same time, many employers, especially in the service-orientated sector, have to deal with rising numbers of young people dropping out of vocational training in Germany.
With LOOM/VR an immersive and innovative virtual reality product is being developed which aims to support the development of job-related competencies, such as communication skills or social emotional competencies. LOOM/VR is a digital learning platform for so-called "Head-mounted Display (HMD) technologies", also known as virtual reality headsets. LOOM/VR enables situational learning based on interactive 360° videos. Learners experience challenging situations from their everyday professional life and strengthen their job-related competencies via an interactive learning path system.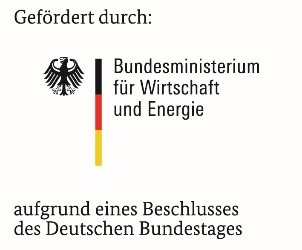 What is the story behind LOOM/VR? In March 2019 in Studio2B we started the development of a prototype for such interactive 360°-video training. With the project "Qualität durch Kompetenz", which is funded by the Federal Ministry of Economics and Energy, we developed the first interactive 360° video training for apprentices from the hotel sector.
Together with other partners, such as hotel companies, TVET schools and the association for hotel and gastronomy in Berlin, a 20-minute learning unit on the topic of complaint management has been developed. The learning target is the correct use of the 5-step method to handle customer complaints.
For Studio2B this meant the development of a completely new product. Therefore, we used an agile and user-centred approach. Together with an UX designer and a game designer, we worked in a small project team for 10 weeks. As a first step, we conducted interviews with apprentices and instructors from hotel companies in Berlin to create the content for the learning unit. Based on the interview results a pedagogical concept was elaborated. As a next step a script was written, and the first video training was recorded in our office with amateur actors. Within a few weeks, the first prototype was created, which we tested together with apprentices and instructors from a hotel company in Berlin. Due to the early usability test and a constant iterative working approach, we gathered important information for creating a proper video-training experience. For the pilot project we filmed in a real hotel company with professional actresses and actors.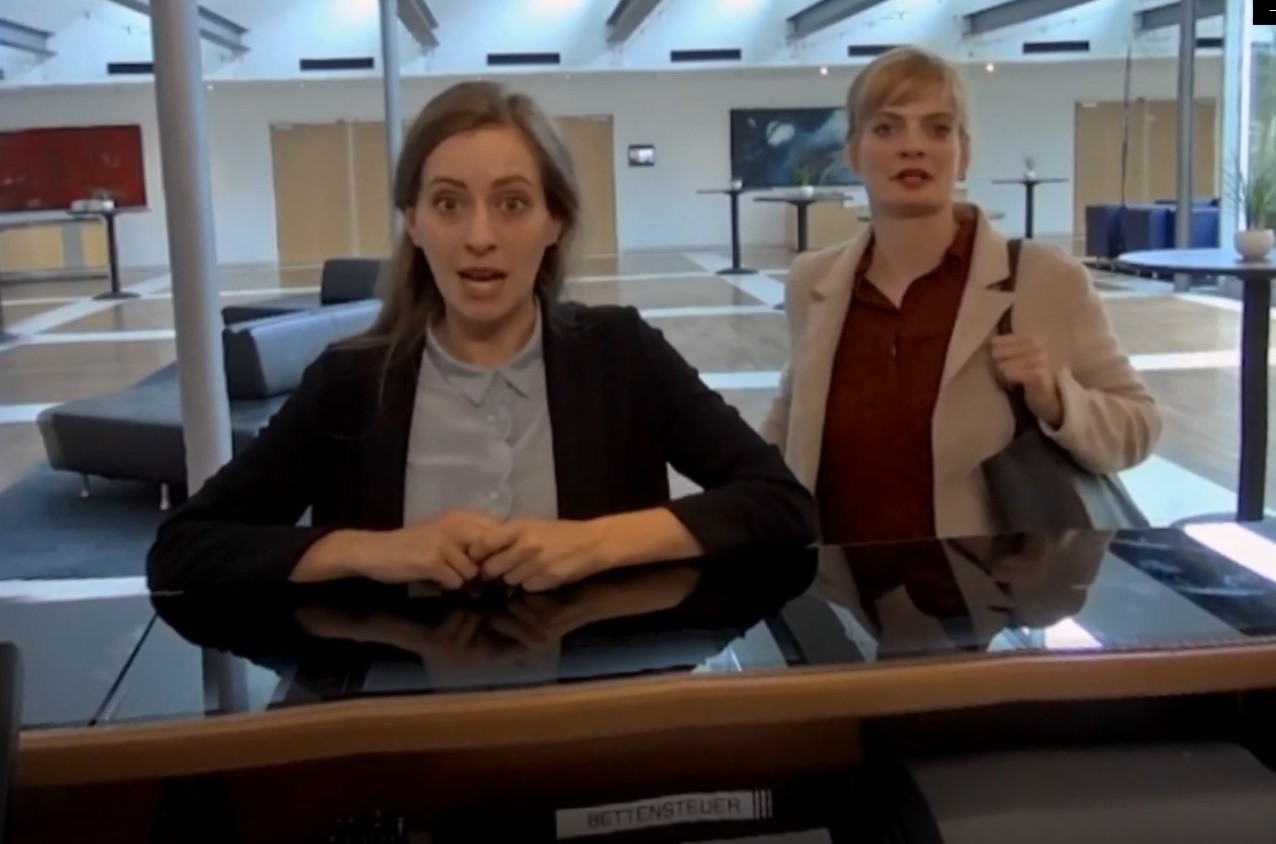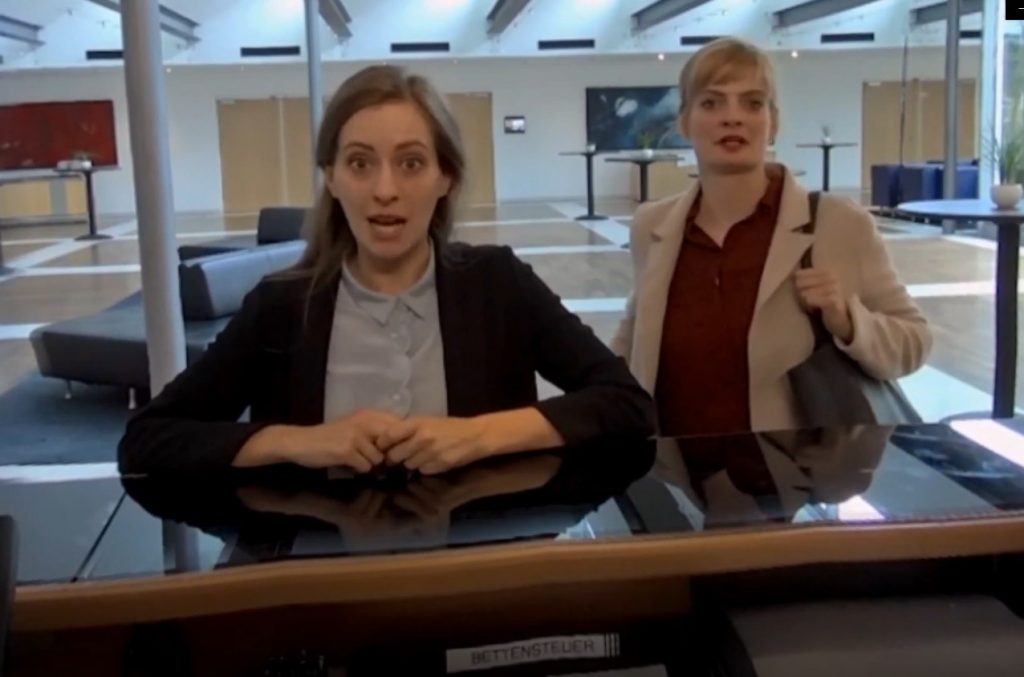 In the learning unit the users must solve a problem. In our example, a guest wants to check out quickly when the booking system crashes. The user controls the situation by means of different selection options. This means that he experiences the guest's reaction to the decisions to act. In addition, the user receives direct feedback from the instructor.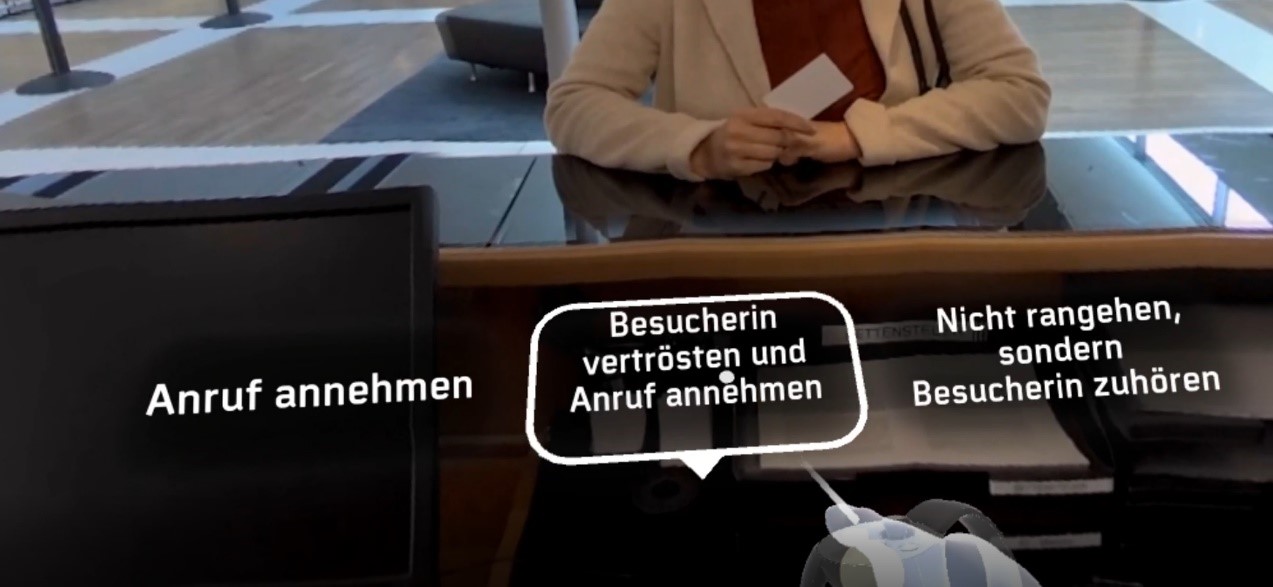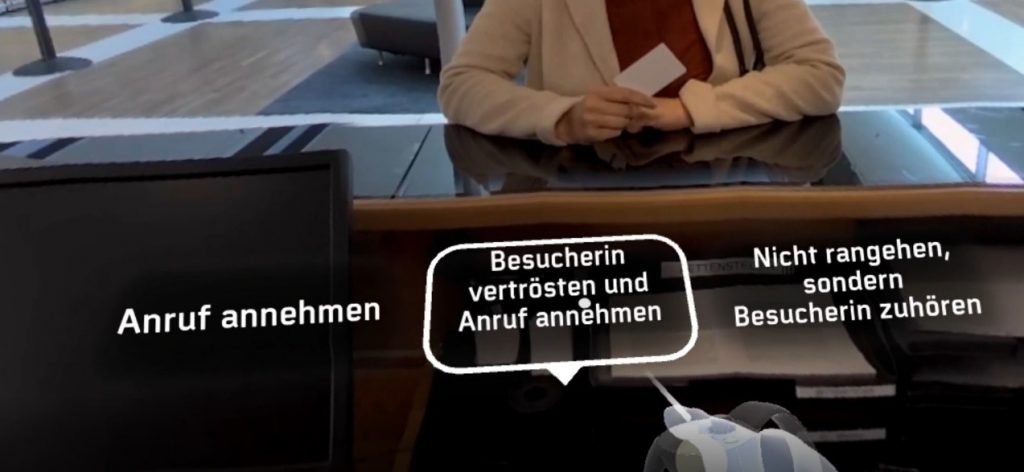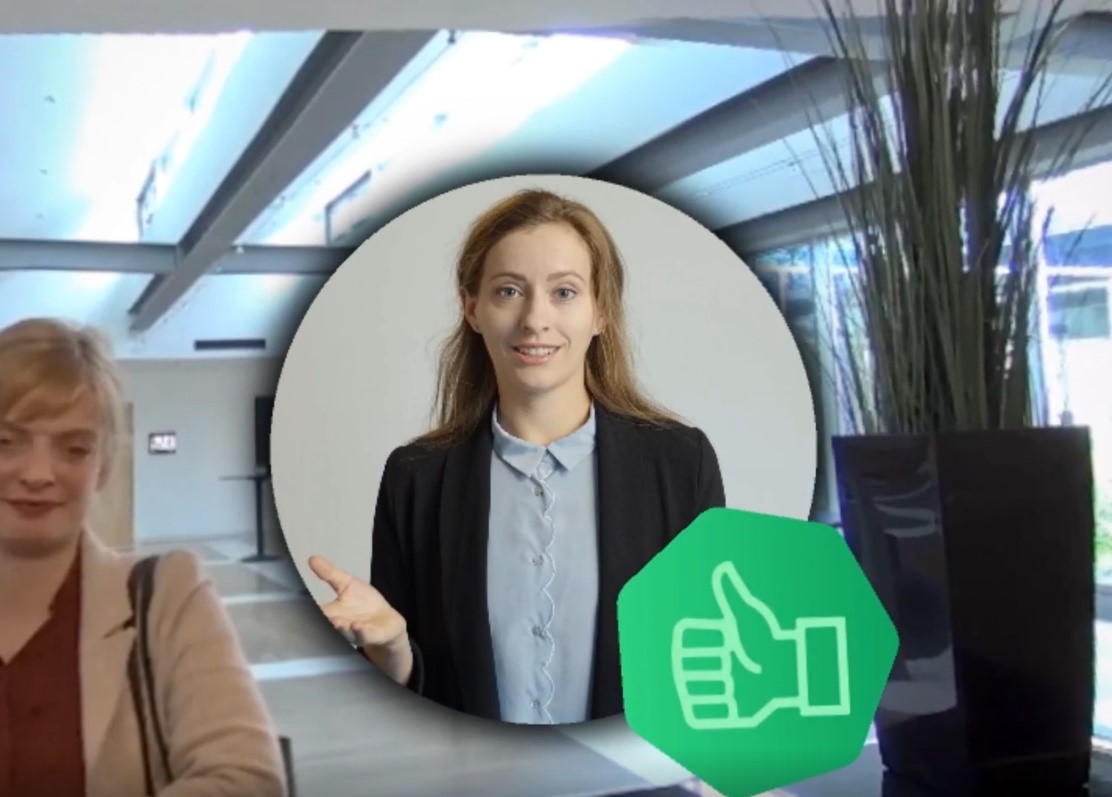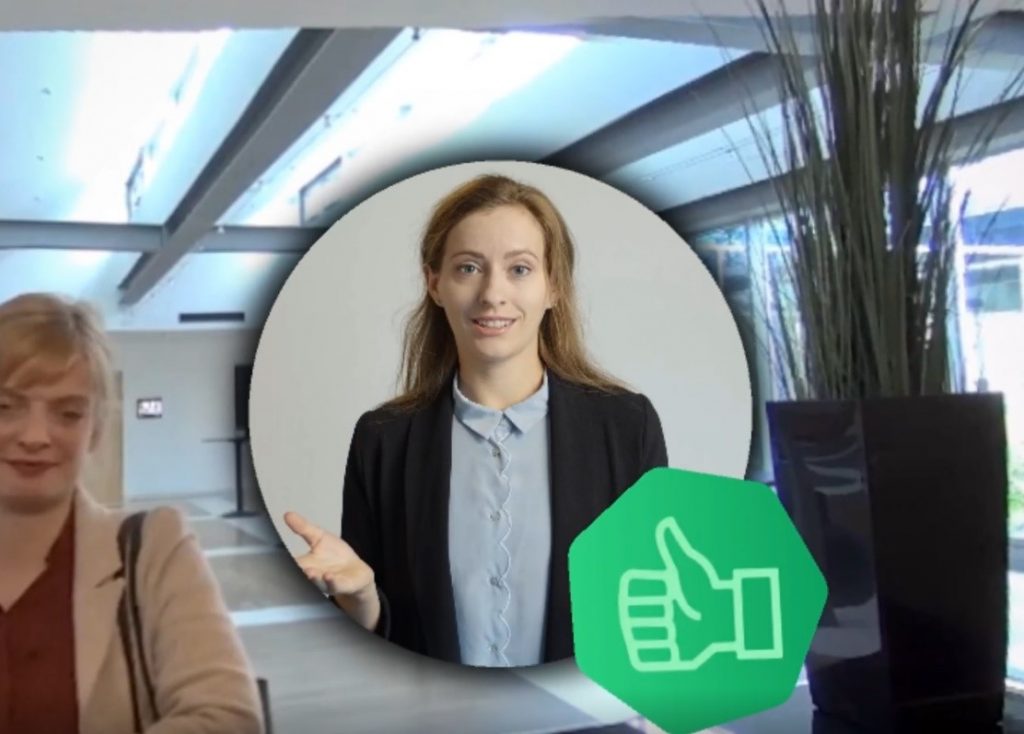 Since November 2019 the final prototype has been tested at the TVET school for apprentices in the hotel sector as well as in five hotels in Berlin. The aim of this test phase is to use the feedback from the apprentices and instructors to create a product that increases the quality of dual vocational training effectively by providing a modern tool which supports the handling of emotionally stressful situations.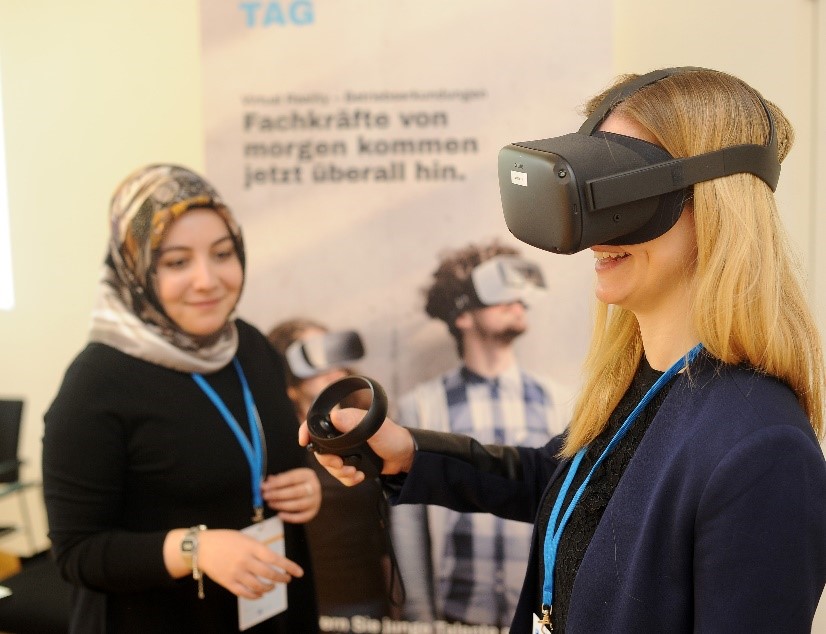 What is the advantage of an interactive 360° video training in comparison to other learning formats? Interactive 360°-video training enables learners to strengthen social competencies effectively. At the same time, employers have a modern learning tool, which helps them to strengthen experience-based knowledge. Furthermore, the use of virtual reality headsets creates an innovative and concentrated learning atmosphere which corresponds to individual time management. Another important reason for using virtual reality technology for professional training is that learners can transfer the learning content directly to their working practice.
Future-oriented thoughts: By developing and testing the first pilot, we have brainstormed and talked with numerous stakeholders from science and industry as well as experts of immersive learning technologies. The discussions resulted in many visions for the future use of interactive 360° video-training. For example, interactive 360° videos can be an efficient tool for conflict management at the workplace. Moreover, it is our aim to investigate the extent to which emotions can be transmitted via VR training. To this end, we work closely with a partner project of the Research Institute for Vocational Education and Training in Germany (Forschungsinstitut Betriebliche Bildung, www.f-bb.de). We want to build up a good network of international partner institutions from science, business and politics in order to determine the merit of immersive technologies for vocational orientation and education and, if necessary, to advance them.


Studio2B is a social enterprise based in Berlin, Germany. In the past twelve years, our work has been focused on transforming traditional job orientation and vocational education using digital technologies and innovative approaches. In 2017, we started the program "Your first day" which supports students' career guidance using 360° videos. For companies "Your first day" offers employer branding with a playful and innovative approach to vocational orientation. Its aim is to bridge the gap between companies in need of skilled workers and apprentices and students looking for suitable work possibilities after finishing school.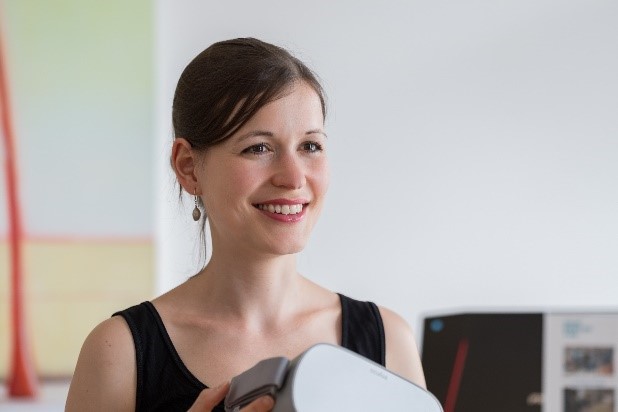 Clara Hoeltermann
Studio2B GmbH
0049 30 634 99 87 02