by Tracy Poelzer, University of Groningen, The Netherlands.
Evolving from a triage-like state of emergency remote teaching in early 2020 to better blended/online learning design has been no easy feat. As we cautiously move forward from this prolonged state of uncertainty, it may feel tempting to eschew everything that reminds us of pandemic teaching in our yearning for a sense of comfort and control. Even the most negative events, however, have unintended positive consequences that arise out of them. It is our responsibility to celebrate, share, and build upon these "silver linings" that have emerged.
Working at an academic university, a willingness to make small experiments – in instruction as well as research – should not be surprising. Nevertheless, during the past two years I have been inspired and amazed by the resilience and innovation of many colleagues at the University of Groningen as they embraced a Kaizen-like approach of incremental, continuous improvement in their instructional activities.
Technology is a Tool, Not a Learning Outcome
Prior to 2020, vocabulary like remote learning and unmute were not often overheard in daily academic conversations. Many terrific learning strategies involving web-based tools were seen as an extra and placed on the bottom of an already lengthy "explore when I have time" list. COVID forced educators to develop a different relationship with technology. As teachers became proficient in instructing via video conference, many felt dissatisfied with the sensation of presenting to silent, black boxes, and began experimenting with ways to encourage more interaction. Instructional designers have long been challenged in assisting instructors to clarify their "why?" for using specific technology and/or (web-based) software in their teaching. The pandemic was a catalyst for some concrete conversations about how technology is not a learning outcome – it is a means to helping us achieve our educational goals.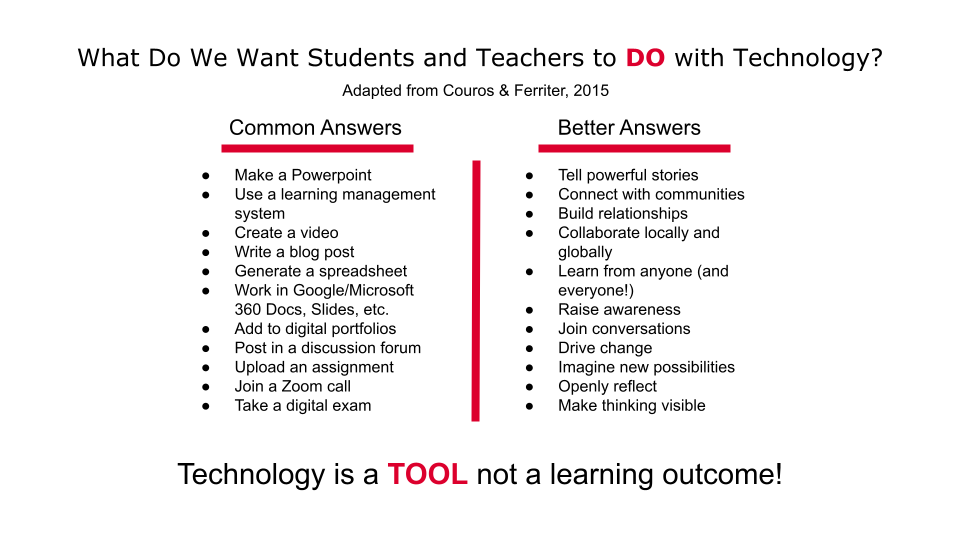 Chat, polls, and discussion forums began to be used to facilitate deeper conversation around topics. Quieter students were sometimes more willing to participate digitally, leading to richer discussions and a better ability to assess if students were understanding as well as hoped. Assessment needed to be re-thought; there was a shift toward alternative and authentic assessment methods which are often inherently more fraud resistant, requiring greater critical thinking and real-world application of knowledge and skills. Effort was put into finding ways to humanize education, using both synchronous and asynchronous tools in creative ways to build community and connection despite the physical distancing imposed upon us. Some of these adjustments were time-consuming, stressful and made under duress. Nonetheless, they often facilitated positive changes that educational experts have long encouraged, but previously struggled to convince teachers to implement.
Video: The Pandemic Superstar
Previous articles in the Media & Learning newsletter have highlighted research and reasoning behind why videos are powerful for learning. The pandemic allowed this format to take its rightful place as the versatile multimedia superstar that it is. Students have been quite clear that they have greatly appreciated their instructors' efforts to create effective video content, and would like them to continue using this format for content delivery. There are various reasons why video adds value:
In well-designed videos, viewers can use both their visual and auditory tracks at the same time to make sense of the information, and allow us to make effective use of non-verbal communication, especially when relaying feelings and attitudes.
Learning can be personalized, allowing students to access content in a "just in time, just enough, just for me" fashion.
Access options allow for differentiation: viewers can watch videos where and when it is most convenient, they can pause/rewind/replay as necessary, and playback speed can be adjusted to suit a variety of learning needs.
Video recordings can offer a unique perspective on content. Simulations or demonstrations can be recorded at close range for easier viewing. Watching on a personal device may be preferable to a distant screen in a lecture hall.
There are a multitude of free and licensed tools available which turn videos into interactive, dynamic learning lessons. Perusall, Feedback Fruits, H5P and TED-Ed are just a few examples.
At the University of Groningen, we have had some wonderful success with video creation during the pandemic, and the positive experiences provide cause to continue. Some favourite experiments colleagues have conducted include:
The above are just a small sample of the many ways that video has helped us expand upon quality instruction during the pandemic.
Looking Toward a "New Normal"
While not enjoyable to go through, uncomfortable situations can become fertilizer for positive innovation and growth. Many of the adaptations explored in the past two years will endure beyond the eventual end of the pandemic, as instructors have experienced the unexpected benefits for learning. It will be exciting to see how we continue to support and build upon this progress, and how these "silver linings" might shine even more brightly in the future.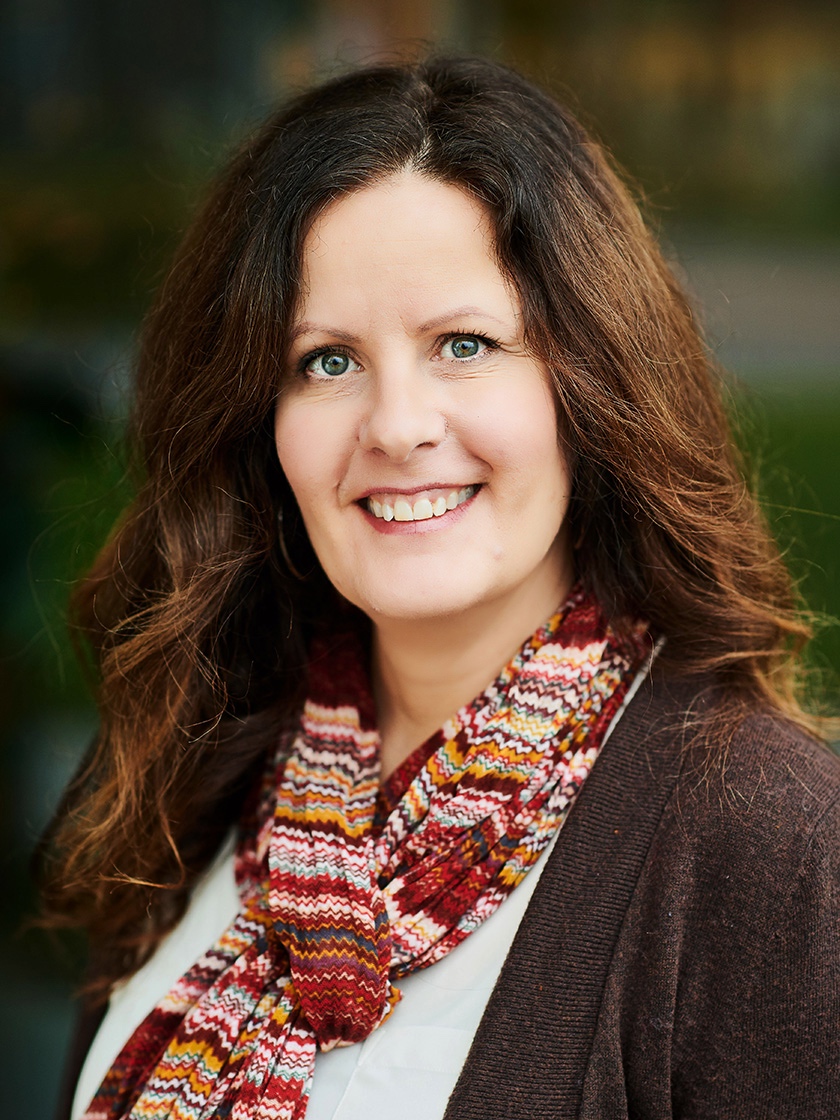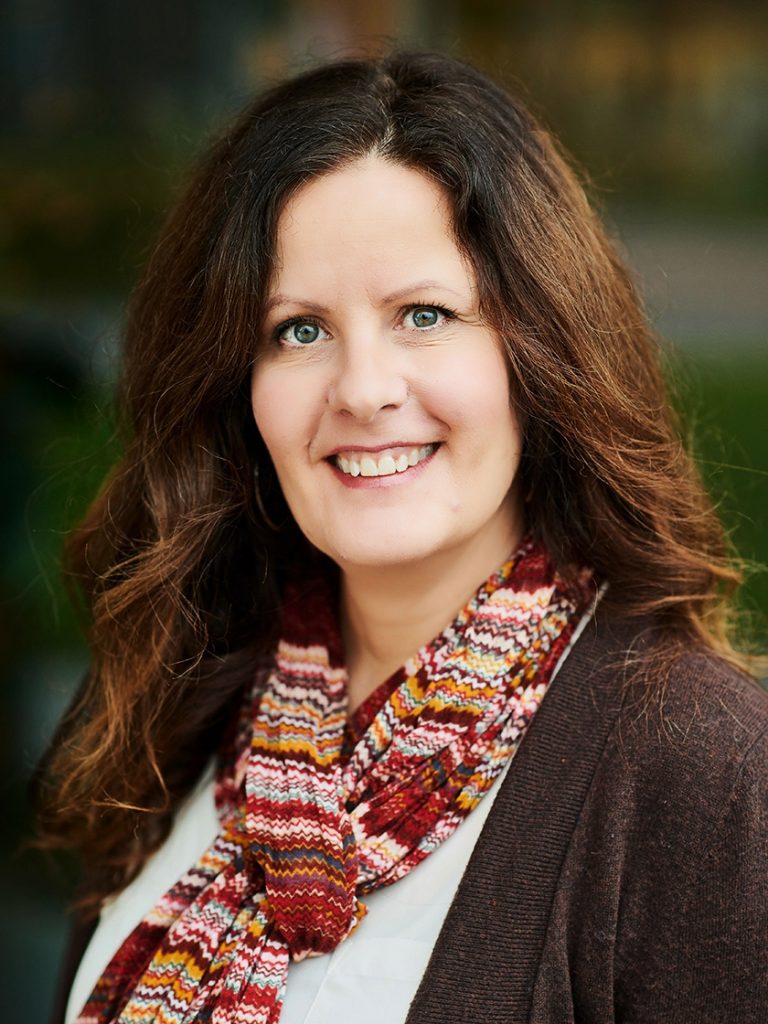 Author
Tracy Poelzer  is an education specialist and trainer for Educational Support and Innovation at the University of Groningen in the Netherlands.