You would imagine there would be a strong relationship between technology and vocational education & training (VET). Technology is very practical, concerned primarily with solving problems, and VET preparation is similar, preparing students to complete complex tasks and solve problems in the trades.
Yet, many scholars argue that VET educators are ill-prepared to educate students in the new era of technological teaching, and that a focused and mindful approach to pedagogy and technology in VET education needs to be taken. Moreover, limited evidence exists of VET educators' perceptions of technology and little work has been done understanding how technology can be used to support VET, both in terms of pedagogy and on how technology can be used to assess competency in skills, which is a cornerstone of VET practice.
With this in mind, we'd like to fill you in on our recently published research seeking to understand what educators in the vocational education & training (VET) space need to be effectively prepared to support vocational students in this modern digital teaching world, a summary of which follows below.
Vocational Educators don't hate technology
Our first major finding was that, in line with previous work in pedagogy in the VET space, VET educators were very aware of how useful technology could be to support teaching. They also in general indicated that they were comfortable with using technology in their own lives and were comfortable with learning how to use innovative technologies.
This result is very consistent with the 'ease of use' metric within the widely used TAM framework. The TAM framework provides a language system for analyzing digital frameworks and is separated into two separate measures, 'ease of use' and 'usefulness.' However, the result reveals the question of what do VET educators need to enable them to implement technology in their instruction?
VET Educators need help on how technology improves instruction
The key issue identified was that educators were less confident about how technology ties into their pedagogy. When asked whether they felt they could use technology in their classroom to support their students, VET educators were much less confident. Using the TAM framework as a lens again, it was clear from our study that whilst VET educators were happy with the 'ease of use measure,' there was still more work to be done to help educators understand the 'usefulness' of technology in their pedagogy.
An approach to resolving this issue might be the Pedagogy Before Technology (PBT) model, proposed by Cowling & Birt. The refined model in this paper shows how the PBT model can link the key questions of 'what is the problem?,' 'where is the solution?,' and 'how can technology help?' directly to these key concepts of 'ease of use' and 'usefulness' in the TAM model, helping to bridge technology comfort with the broader idea of technology use in the classroom. VET educators need assistance developing new technology centered pedagogies.
Especially when it comes to assessing skills
Finally, the last key finding of our work was that VET educators did not know how to connect their understanding of technology with their understanding of assessment. Specifically, they didn't understand how technology could be used to assess the skills of the students in their classes. VET educators were only using technology to proctor quizzes opposed tousing technology as a key assessment piece of the classroom experience.
To address this, Dargusch, Ambrosetti & Busch propose the use of a digital teacher performance assessment (TPA) as a mechanism for review and renewal of assessment practices. The Graduate Teacher Performance Assessment tool (GTPA) allows preservice teachers to perform professional inquiry of their pedagogical and assessment practices in a digital environment and helps them demonstrate assessment practices in contextually responsive ways. Through this process of review and consideration, VET educators can understand how technology can be used to effectively assess student skills.
An Enhanced Future: Augmenting VET through PBT & TPA
Our results show that VET educators are comfortable with technology but need help incorporating it into pedagogy and assessment. Using the two iterative models of practice represented in the PBT and GTPA, we believe VET educators will increase their confidence and, thereby, their use of technology in their instruction and assessment of VET students. Stay tuned to our work for more on this area.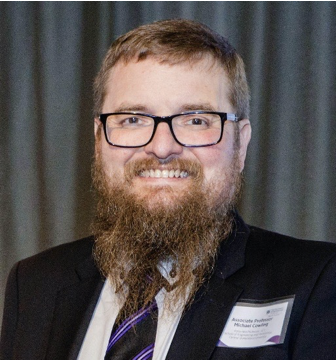 Prof. Michael Cowling, Associate Professor – Information & Communication Technology, CQUniversity Australia