The PRECOBIAS toolkit for teachers provides 11 free ready-to-use lesson plans about media, cognitive biases and extremism. The need for such a toolkit is clear, 77% of adolescents have already been confronted with invocations to violent behaviour on online platforms. In this context, partners in the EU-funded project PRECOBIAS designed a innovative toolkit for teachers that is centered around psychology and the role of cognitive biases in online extremism. It is now available online in English, French, German, Hungarian, Italian, Polish, Slovak and Spanish.
Why it is important to talk about cognitive biases and radicalisation in class
While the content-reviewing techniques elaborated by Facebook, Instragam, Twitter and the like have been increasingly sophisticated, the presence of extremism on social media is still an important issue. For example, after analysing how far-right and anti-EU groups were spreading false and hateful content, the US-based non-profit organisation Avaaz reported over 500 suspect pages and groups to Facebook, which were followed by nearly 32 million people, before the EU elections in May 2019. In addition, a lot of extremist social media posts are still online des[ite their implicit content. Their authors use mainstreaming strategies to make them more acceptable. The boundaries between what is considered as acceptable or not are not static. In his book The Harm in Hate Speech (2012, p. 4), Jeremy Waldron underlines how these strategies act like "a sort of slow-acting poison, accumulating here and there, word by word," so that eventually it becomes harder and harder to identify them.
Why extremist strategies are so powerful
Social media can play a major role in online radicalisation. Human brains, too. Scientists agree that humans have limited cognitive abilities. Our brains are constantly flooded with tons of information, and we are simply unable to process every piece of it in a thorough and extensive manner. Instead, our brains use mental shortcuts that make it easier to process information and make judgements in a fast, efficient and effortless way. This allows us to avoid the cognitive effort of analysing every piece of information elaborately. And that's where cognitive biases come in. They are distortions of reasoning and they cause our brains to deviate from rationality. In taking the shortcut, our brains skip the part where they have to treat the information elaborately and consider all its aspects, which has a negative impact on the quality of our decisions. And the danger lies in the fact that we, humans, are largely unaware of these cognitive biases.
Cognitive biases are not exceptional phenomena: nearly 200 different biases have been listed so far. Social media, where ideas are mostly reduced to some words and expressed through (emotional) visual content, particularly trigger certain cognitive biases. This toolkit comprises activities for ten of them, applied to extremist content.
Why we created this toolkit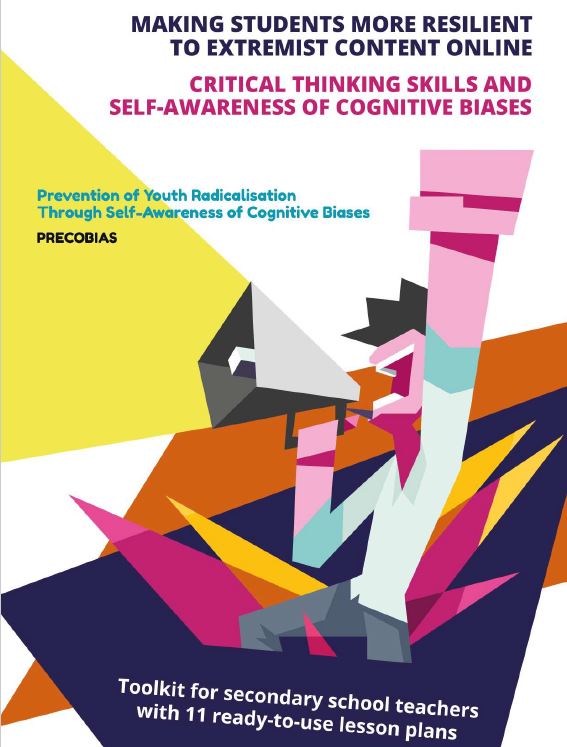 With this toolkit, we aim to help teachers increase their students' self-awareness by revealing the mental processes and cognitive biases that underlie their interpretations and analyses of the (social) media content they come across. This user-centred approach aims to counter radicalisation in the long term. Of course, this toolkit is not going to change and fix everything in a jiffy. But we firmly believe in the key role that can be played by teachers, who are perhaps the only ones to offer a counter-discourse to young people who may be trapped, consciously or unconsciously, in filter bubbles on social media that impregnate them, day after day, with this slow-acting poison.
How the toolkit works
Each of the eleven units follows a similar structure:
Teachers' notes that provide the basic knowledge to treat the topic in class. If teachers want to find out more, we warmly invite them to follow our free online course on the PRECOBIAS website.
Goals of the unit, which focus on empirical objectives that youngsters will be able to transfer in their daily life
Instructions for the activities, which focus on participatory pedagogy and active learning.
Ready-to-use worksheets that can be distributed in class or adapted.
We carefully designed activities with examples from daily life that make the students empirically aware of the biases and their pervasiveness in our lives. Theory is induced from real-life study cases and further explored in extremist study cases. We selected examples from various countries, in order to highlight how these phenomena are universal and how online extremism knows no borders. We also wanted to avoid any feeling of stigmatisation of any ideology or religion, which might trigger a backfire effect.
It was also important to us to design ready-to-use worksheets. We are fully aware that this topic is central for our society yet not a main subject in school curricula. Teachers do not have a lot of time to talk about biases and extremism in class. Therefore, we wanted to help teachers as much as possible with lessons that do not require a lot of extra preparation.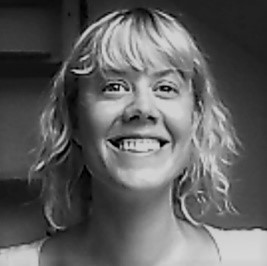 Author
Catherine Bouko, Professor of communication at Ghent University, Belgium and scientific coordinator of the PRECOBIAS project.