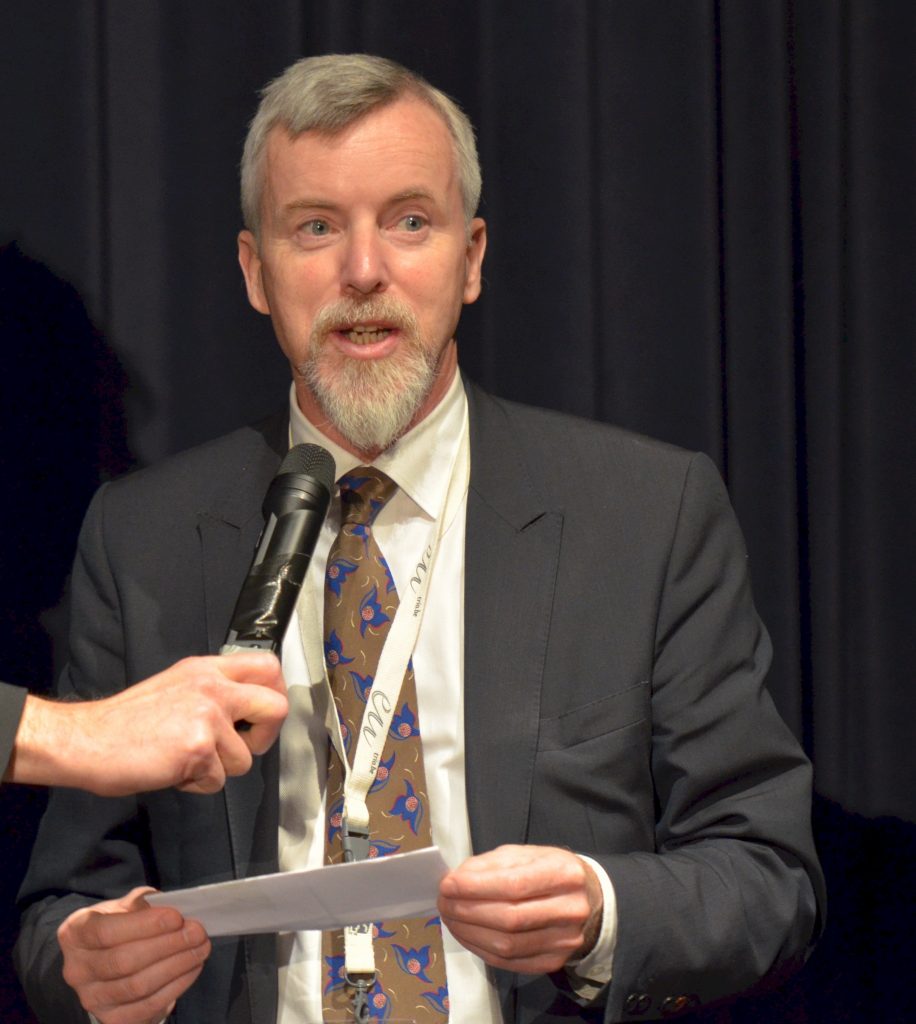 It was with great sadness that we received the news that Jim Devine passed away recently in Dublin. Jim held a special place for us in the Media & Learning Association as he was instrumental in setting up our association more than 10 years ago and it was under his leadership that Dún Laoghaire Institute of Art, Design + Technology (IADT) in Ireland became one of the 6 founding members of the Media & Learning Association to which he remained a friend over the years, taking part in many of our conferences and events.
Jim was well known in Ireland through his former position as President of IADT where he was a driving force behind the development of the National Film School at IADT. Before that, many of us will remember him fondly from his days in Oscail, DCU's distance teaching initiative. But throughout his career, Jim has also been a leading light in European circles when discussing educational innovation and he played a significant guiding role in many initiatives, organisations and projects which sought to make education more inclusive, meaningful and effective.
Amongst the many people who knew and worked with Jim on European matters are Deirdre Hodson, European Commission DG Education, Youth, Sport and Culture, schools policy team, Pan Kampylis, Italian National Research Council – Institute for Educational Technology, former project manager for SELFIE, European Commission Joint Research Centre and Yves Punie, European Commission Joint Research Centre, Deputy Head of Unit and head of digital education and digital skills research. They too would like to pay their own tribute to Jim as follows: "We had the honour and pleasure to work with Jim Devine on a number of European Commission projects in education. Jim was one of the main authors of the European Framework for Digitally-Competent Educational Organisations. He was part of the team which designed and tested the SELFIE tool to support schools with technology use. A few years back he wrote up the story of SELFIE and how we went from a conceptual framework to a practical tool which has now been used by 1.8 million teachers and students around the world. Jim was a great professional, always providing us with creative ideas and sharp, insightful comments. He was also a fantastic person, a gentleman, calm and with a wonderful sense of humour. He was our mentor, our critical friend, and we will miss him a lot".
For all of us who knew Jim in this European setting, his boundless energy, generous spirit and innovative way of tackling the challenges that we face were really inspirational. Jim was a joy to work with, full of encouragement and warmth, we will miss him but draw strength from memories of the time we spent together. Rest in peace Jim, we will think of you often in the days ahead.