Tuesday 19 November 2019 – 16:00 to 17:00 CET
This one hour webinar open to members of the Media & Learning Association only is focused on funding opportunities under the Erasmus+ Programme. It will cover both centralised and decentralised aspects of the programme with a focus on project funding under Key Action 2: Cooperation for innovation and the exchange of good practices including knowledge alliances. The call for proposals for this programme is expected end October 2019 and deadlines for submission will vary according to the specific call.
Speakers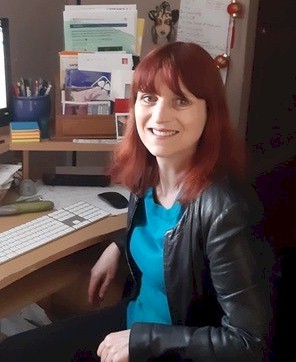 Deborah Arnold, National and international projects coordinator, AUNEGe, France
Having participated in and coordinated European projects for nearly 20 years, Deborah has developed significant experience and expertise in the field of transnational collaboration to support the transformation of learning and teaching through the use of digital technology and media. Her approach to project development is grounded in the conviction that successful projects not only address the needs of clearly identified stakeholders, but also respond clearly to European and national policy priorities. She particularly enjoys mobilising diverse groups of people and organisations to take an idea forward from concept to implementation, with collaboration, transparency and trust at the heart of the process.
Deborah was one of the founders of the eLene group, an informal network of institutions which have come together on a project basis since 2004 and which is currently engaged in its sixth European project eLene4Life (Learning and Interacting to Foster Employability). Before joining AUNEGe, the French digital university for economics and management, in September 2018, she ran the educational technology and distance learning department at the University of Burgundy. Prior to that, she worked for over 10 years as a project manager at Vidéoscop, the audiovisual and multimedia production department of Université Nancy 2. From 2010 to 2016 she served on the Executive Committee of EDEN (European Distance and E-learning Network) and held the position of Vice-President Communication (2015-2016).
Deborah has a Masters degree in digital media production, journalism and communication from the University of Burgundy, and is currently completing a PhD on the topic of leadership for technology-enhanced learning in higher education at Universitat Oberta de Catalunya (UOC) .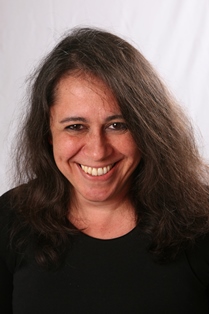 Sónia Hetzner, Unit coordinator and researcher at the Innovation in Learning Institute from the University of Erlangen-Nuremberg (FAU) in Germany
Sónia is responsible for the coordination, development, management and evaluation of Multimedia and E-Learning projects for education. She is an e-learning instructional designer, author of self-learning material for different target groups; training and support of authors, lectures and trainers; she has developed and implemented a set of concepts and projects for the meaningful use of video and multimedia in higher education teaching and learning.

Current working areas: use of innovative tools that enable effective learning activities, interactive multimedia, serious games and simulations, e-learning, technology enhanced science teaching. Since 2001, Sónia has actively participated in a large number of European research, innovation and development projects, focused on promoting the meaningful use of learning technologies and multimedia in education. Developing, implementing and evaluating European cooperation projects has been always a key aspect in her professional life.
Sónia is a member of the Network of Academics and Professionals (NAP) of the "European Distance and E-Learning Network" (EDEN), an EDEN Research Fellow as well as a lecturer for technology-enhanced learning and teaching. She has coordinated different best practice awarded projects at national and European level. Currently she holds the position of President of the Media and Learning Association.
Moderator: Sally Reynolds, Media & Learning Association