The Center for Media Literacy is hosting a new six-part webinar series entitled Resilience through Media Literacy, sponsored by NATO, to explore issues and recommendations pertinent to the media literacy community and and strategic defense. This webinar series covers a broad range of themes, all with the aim of providing actionable solutions for policymakers and practioners.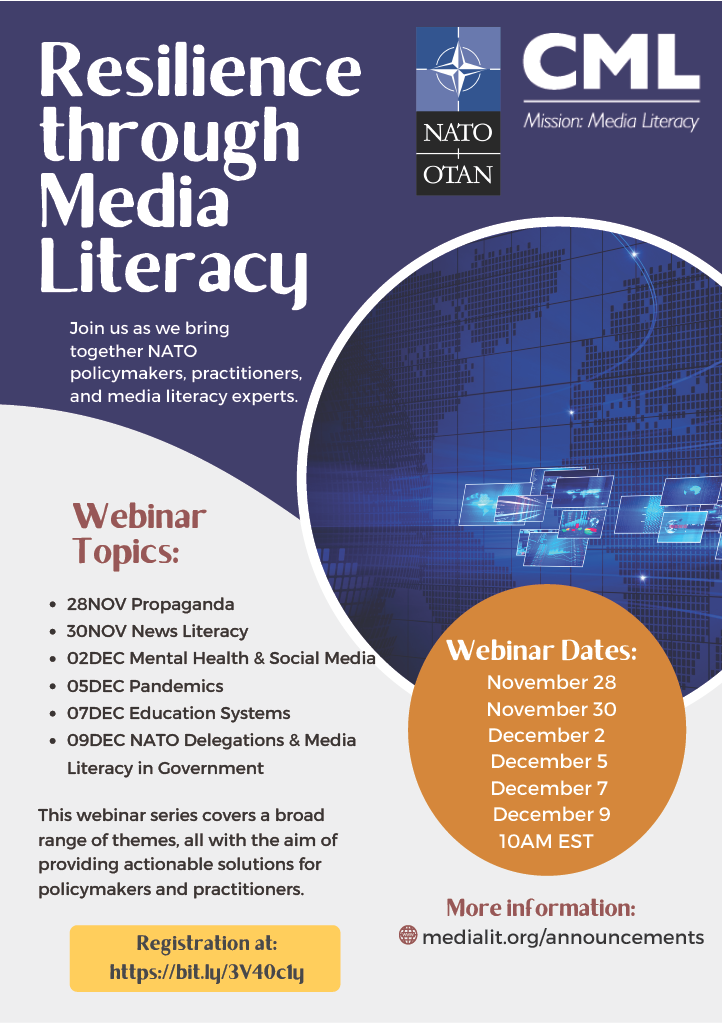 Webinar topics:
28 NOV: Propaganda
30 NOV: News Literacy
02 DEC: Mental Health & Social Media
05 DEC: Pandemics
07 DEC: Education Systems
09 DEC: NATO Delegations & Media Literacy in Government
Registration is now open, participants must register in advance.
More information