The project partners met in Brussels, Belgium on 15-16 September 2022 for their final two days Transnational Project Meeting. This meeting was hosted by EURASHE (European Association of Institutions in Higher Education). The project team is happy to announce that the Capacity Building Course on digital education strategies is now available online for anyone interested to enroll (English, Italian and Spanish). This course focuses on accelerating digital transformations within higher education by promoting and supporting high-quality personalised digital environments. The online course contains modules on digital teaching and learning, organisational transformation, technological change, economic and political change, as well as institutional change. The whole course requires approximately 75 hours of self-study, peer learning and activities, but learners can also select parts of individual modules.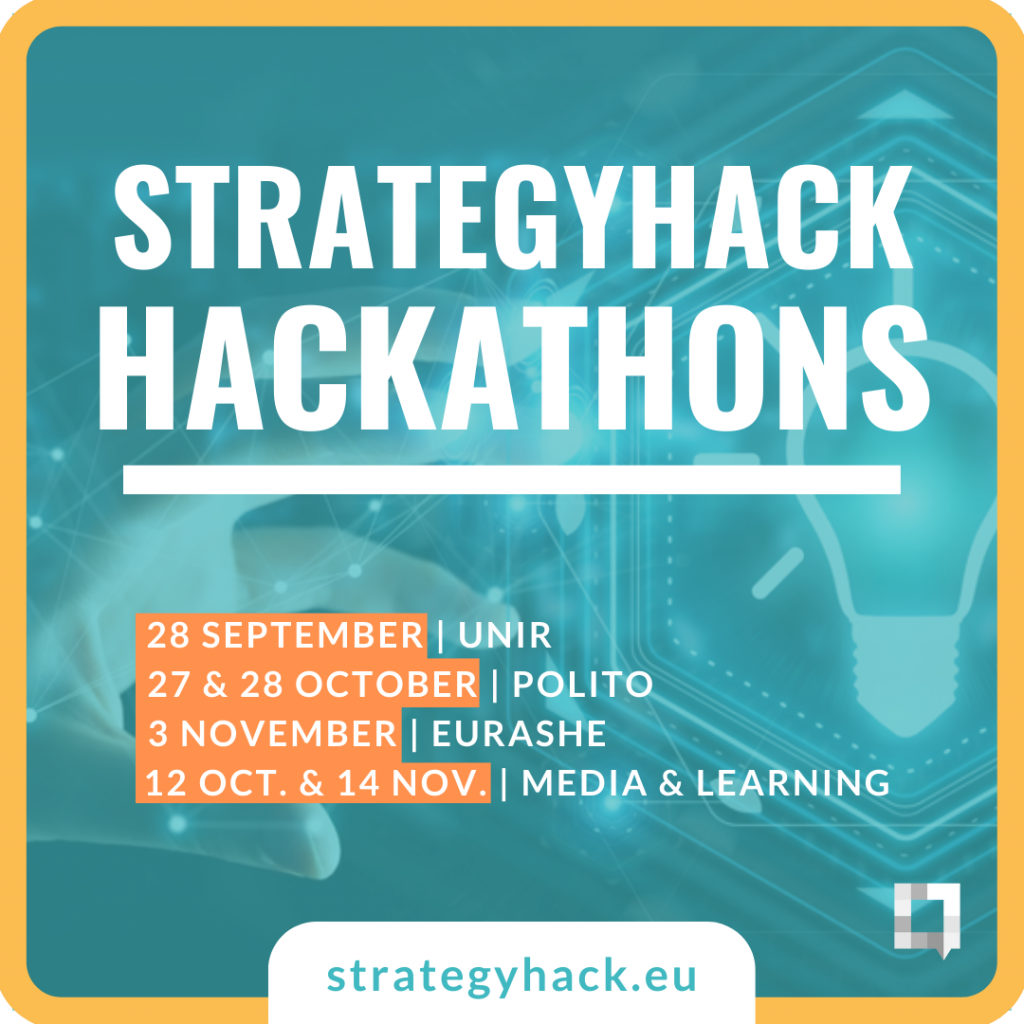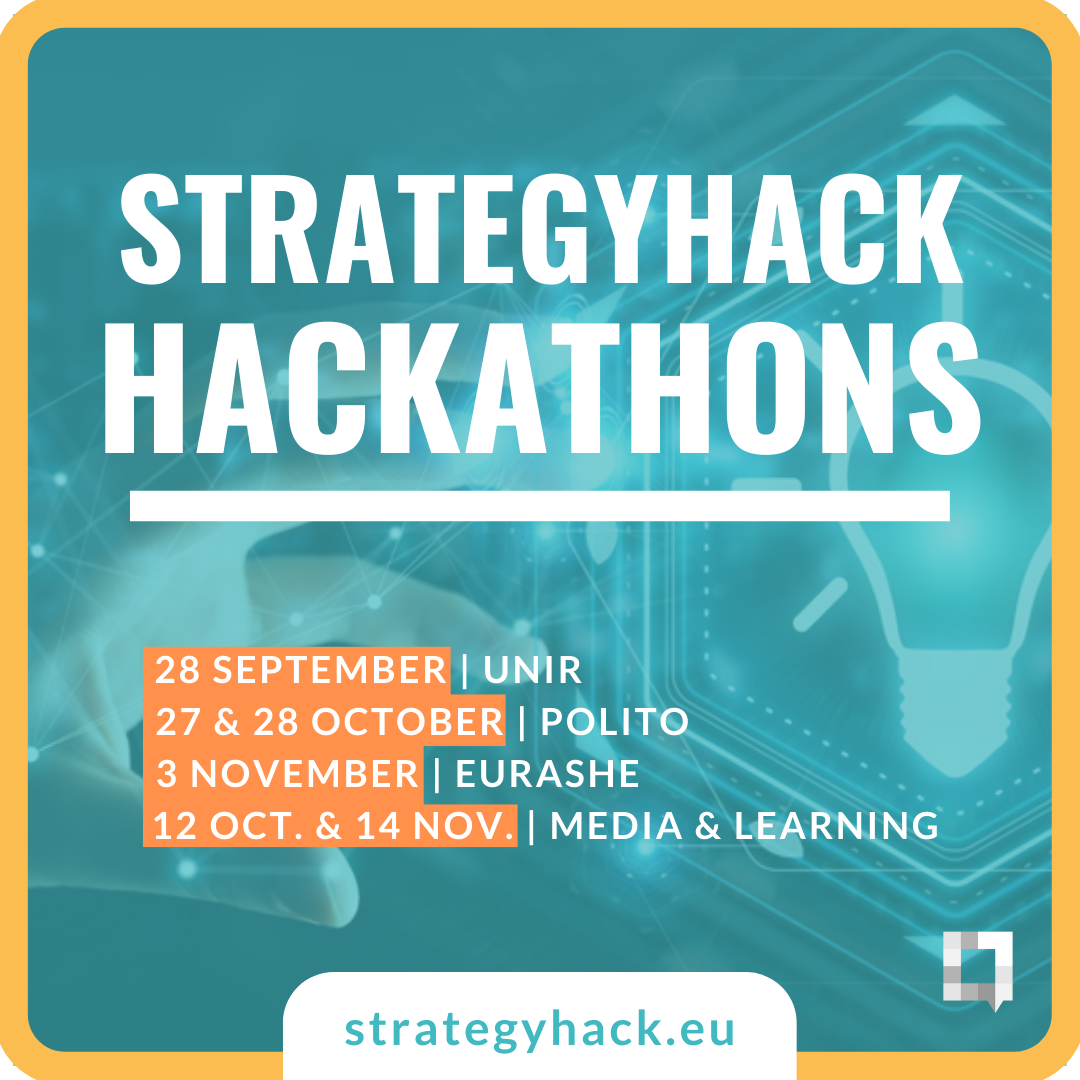 As part of the capacitiy building course, the StrategyHack partners have created and are organising a series of online Hackathons. During these different hackathon sessions, participants are invited to identify a problem, share best practice on potential solutions and work in small groups to propose solutions.
For more information & to register to the MLA Hackathon on Intellectual Property Rights. click here.