As our lives are more and more taking place online, the EAVI Conversations 2020 were a good opportunity to spotlight the challenges, opportunities and most recent developments of media and online technology together with renowned experts from all over the European media literacy field.
With the current pandemic, we are all being forced to reorganise how we live together digitally, how we interact, how we define intimacy and closeness. As a result, developments that had been anticipated for a long time now happen overnight all of a sudden: billions of people all over the world started working virtually, studying in e-learning environments and "meeting" their friends through video conferencing for an online nightcap.
Evidently, this is the time when media literacy and media literacy education are crucial for our societies like maybe never before, which is why we at EAVI are happy that we were able to have the EAVI Conversations 2020 – The Art of Living in the Digital Environment this autumn. The event, like so many things these days, took place online instead of at the Cinema Palace in Brussels, like originally planned. We organised a series of eight interviews and a concluding webinar with thirteen experts from academia, research, grass roots organisations, private media and public institutions including representatives of the European Commission.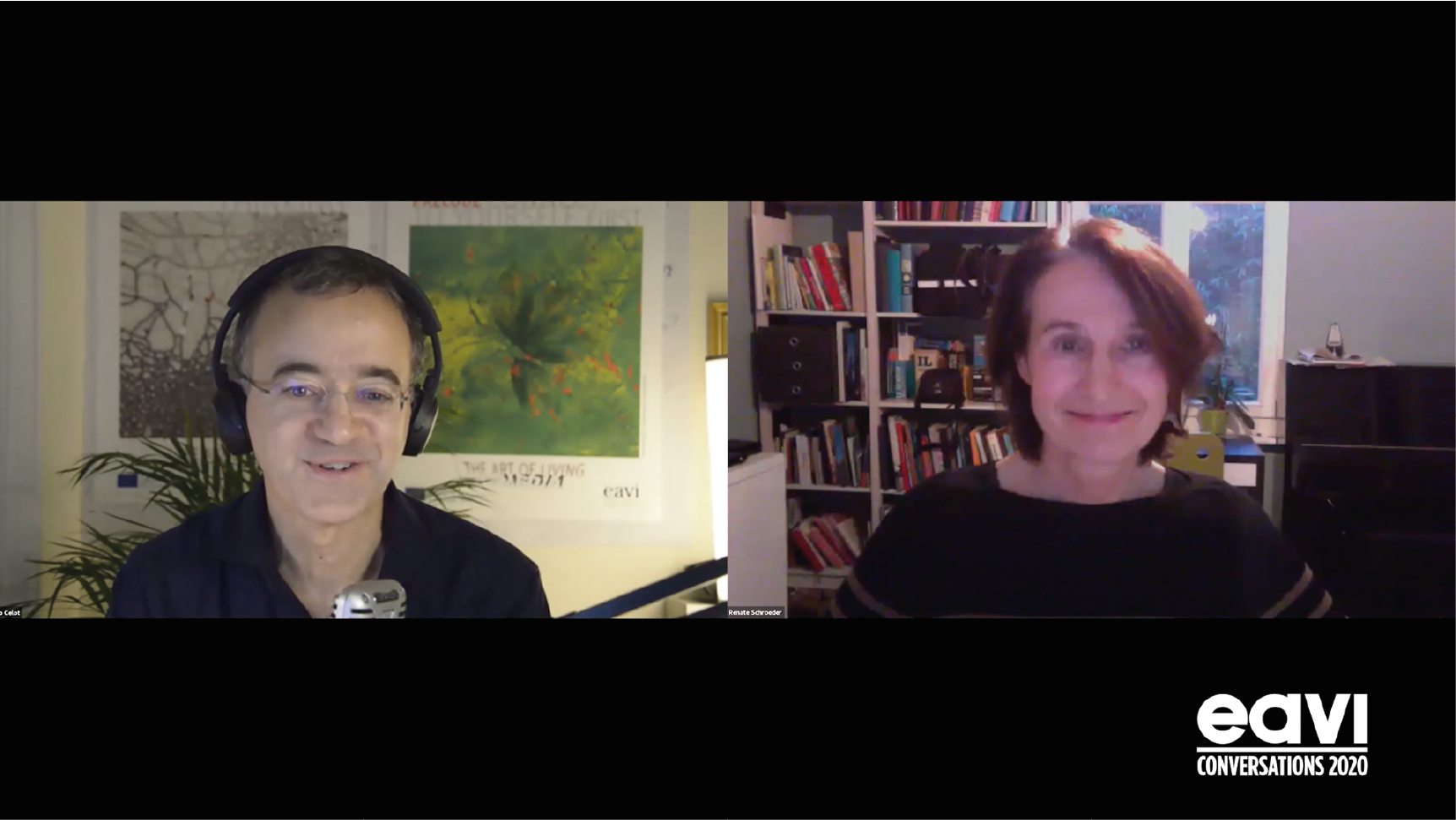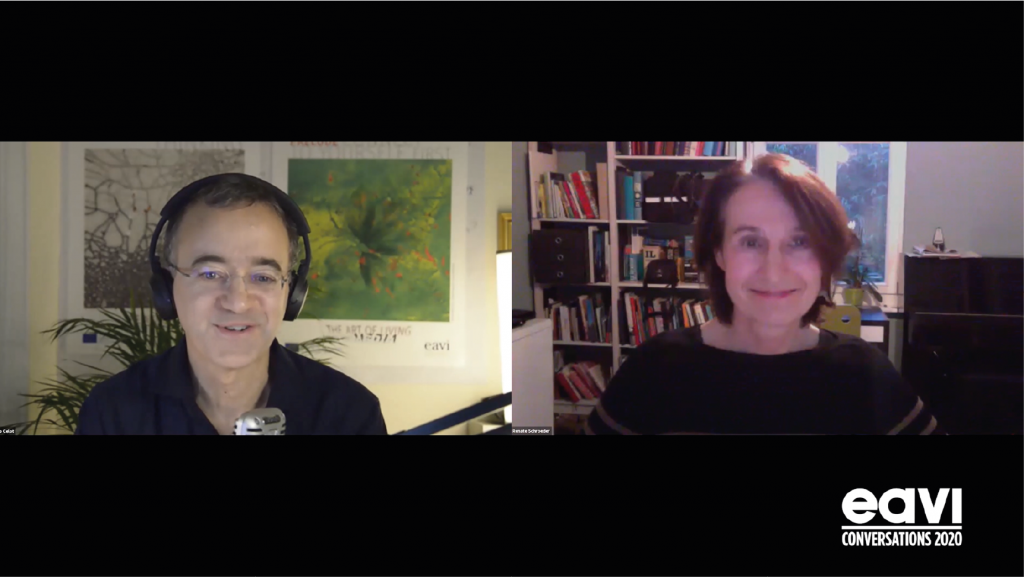 Altogether, we were followed by around 250 people live and by thousands more on our social media channels, and got to discuss a wide array of topics with our long list of expert speakers that included: Prof. Sonia Livingstone from the London School of Economics, Prof. Divina Frau-Meigs from Savoir*Devenir and GAPMIL Europe, Liesbeth Hop from the Dutch Academy for Media and Society, Dr. Christopher Burr from the Alan Turing Institute, Aura Salla and Ania Helseth from Facebook, Renate Schroeder and Ricardo Gutiérrez from the European Federation of Journalists, Charis Xinari from the European University of Cyprus, Prof. Tapio Varis, Professor emeritus at the University of Tampere, Prof. José Manuel Pérez Tornero from UAB Barcelona, Audrius Perkauskas from the European Commission and Julianne von Reppert-Bismarck from Lie Detectors.
The topics we covered in conversation with them were as varied as our guests and spanned from digital well-being over media literacy education and policy to the role of journalism and the European Union policies and funding. But however diverse the different angles and viewpoints were, many common themes emerged. Together, they paint a complex picture of the current situation on the one hand and remind us of how urgently we need to keep working on media literacy on the other.
What has been made clear by all our experts is the fact that our social, civic and professional lives are today taking place online just as much as offline. We can no longer draw a line between our "real", physical and our virtual lives without being dangerously reductive in the way that we define our democracies, or values and our public sphere. This also means that the online spaces and environments we inhabit need to be shaped collaboratively – just as much as our societies and values in general.
This, of course comes with manifold challenges, some of which we were able to discuss with our guests. We elaborated on the difficulties of parents who often struggle with uncertainty on how to best guide their children in online environments, talked about the crucial and difficult role of political decision-makers and about the enormous challenges of journalists, who increasingly face distrust, attacks and a lack of funding, leading many to leave the profession. Our conversations about disinformation, online distractions and radicalisation on the internet emphasised that many of pluralistic societies' problems are magnified in the online world. Against this backdrop, active online citizenship, which paves the way for mutual exchange and the formation of shared values is more important than ever.
But although dangers are real and caution and restrictions are needed, the media literacy community is slowly starting to become more appreciative of the vast opportunities that modern technology offers to citizens. So far, a focus has often been put on minimizing risks, restricting screen time and learning to refuse the many temptations that try to claim our attention. But, thanks to the relentless efforts of media educators people are slowly becoming more aware, more skilled and more demanding in their request for platforms and technology that suit their needs. Online media are offering us unprecedented ways of self-expression, connection and social discourse that have made them an integral part of our lives.
In this context, no amount of patronizing, monitoring or content censoring alone will ever sufficiently address the media-related challenges we face. Instead, and most importantly, media literacy needs to empower people to use the tools available to them to their benefit and to take ownership of the digital environment they inhabit.
The recordings of the conference can be found here.
More about the EAVI Conversations 2020 on their website.