By Dr. Mark Morton, the University of Waterloo, Canada
Spongy bog – that was one of our first ventures into extended reality at the University of Waterloo.
Two drivers led to this initiative. First, for several years, interest in XR (by which I mean both virtual reality and augmented reality) had been slowly growing among our instructors and academic support staff, as at most other universities. It would be overstating it to say that we had reached a "tipping point," but there was a sense that a core group of early adopters had emerged.
Second, an ecology course in our Faculty of Environment required students to hike across 1.5 km of uneven terrain into the aforementioned spongy bog – a kind of peaty wetland. The instructor of the course wanted an accessible alternative for students with mobility challenges, and the solution was to develop a 360 VR version of the field trip (which, we discovered, other students also appreciated because they could "re-experience" their hike).
This 2019 bog project was the impetus toward a small study that we completed in 2022, involving three Canadian universities: the University of Waterloo, the University of Manitoba, and Guelph University. Our goal was to survey instructors to identify challenges they faced in implementing XR technologies in teaching and learning, and to identify strategies to support XR initiatives in higher education.
Not surprisingly, given their pre-existing interest in XR, the instructors we interviewed agreed that XR technologies can provide several educational benefits, including improving critical problem-solving skills and enhancing knowledge retention. The main reason for these benefits is that XR – especially virtual reality – can immerse a student in a digital experience that mimics "the real thing" and can facilitate collaborative interactions with other learners.
The instructors we surveyed also appreciated that XR technologies (again, especially VR) can allow students to engage in learning experiences regardless of location, physical abilities, safety risks inherent in the real experiences, inclement weather, or – given the timing of our study – a global pandemic.
But it wasn't easy for instructors to leverage these benefits. Almost all of them felt that they lacked sufficient support in creating a new XR learning activity or in adapting an existing learning activity into the XR environment. Further assistance was desired both with pedagogy (traditional instructional design cannot simply be imposed on an XR environment) and with technology (the hardware and software expertise for XR are much more challenging than a PowerPoint presentation or a learning management system).
Regarding both challenges – pedagogical and technological – instructors reported a shortage of exemplars, templates, and guidance for them to draw upon. Many instructors had to do their own troubleshooting, which meant finding and watching online tutorials or reading obscure posts in online forums. All of this took a lot of time, as did the additional paperwork that instructors sometimes needed to complete in order to implement a teaching innovation into their program or to apply for funding for it.
In addition to time cost, actual cost was also identified as a challenge. While many augmented reality apps cost just a few dollars, some, such as an anatomy app for medical students, are in the range of $100 for a one-year subscription.
Costs are even higher for the hardware needed for virtual reality, ranging from $400 for the Meta Quest 2 Headset to $800 for the VIVE Pro to a budget-busting $3400 for the Varjo VR-3. Such costs make even the most expensive traditional textbooks – such as Molecular Biology of the Cell at $162 – look like a bargain. Requiring individual students to make such a purchase seems unreasonable. But convincing a department head or faculty dean to buy scores of such devices, and then set up a lending program for students, is also a hard sell.
An additional challenge the instructors noted: thanks to the incredible graphics found in VR games such as Half-Life and Blade and Sorcery, many students have high expectations when it comes to other VR experiences. A learning activity set in a VR environment that looks as rudimentary as South Park (or The Flintstones for older readers 😊) might not inspire confidence in millennials.
Assuming that the foregoing challenges can be overcome, it's essential that any new XR learning activity aligns with the course's other learning activities and with the course's learning outcomes and assessments. Its inclusion needs to be purposeful rather than driven by novelty.
At the University of Waterloo, we've also found it beneficial to establish a community of practice for instructors and staff who are interested in using XR in teaching and learning. The group has grown over time and has begun to include instructors from other universities. In the burgeoning field of XR in education, we can learn much from each other.
This article is based on "Advancing Extended Reality Teaching and Learning Opportunities Across the Disciplines in Higher Education," authored by Mark Morton, Gillian Dabrowski, and Amna Idrees, and published in 2022 in IEEE Xplore.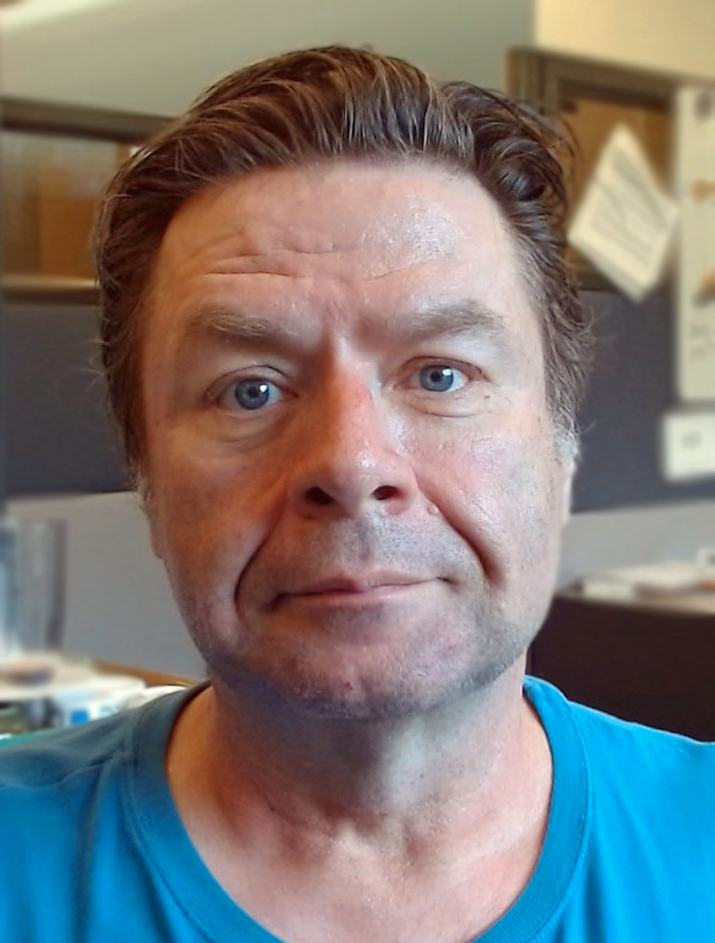 Author
Dr. Mark Morton is Senior Educational Developer, Inquiry and Communications, at the University of Waterloo in Canada.