by Tim Murck, HackShield, the Netherlands.
Learning to interact safely on the internet is a challenge. Think of the growing amount of phishing mails, Whatsapp scams and stolen passwords. But when do you actually learn about this?
The learning goals from HackShield (in the Class) are not implemented in Dutch education yet. The Dutch government is planning to add them in the future, but we don't want to wait longer. Kids are more and more online, with all the risks that come with it. That's why we want to teach them immediately how to stay safe online.
HackShield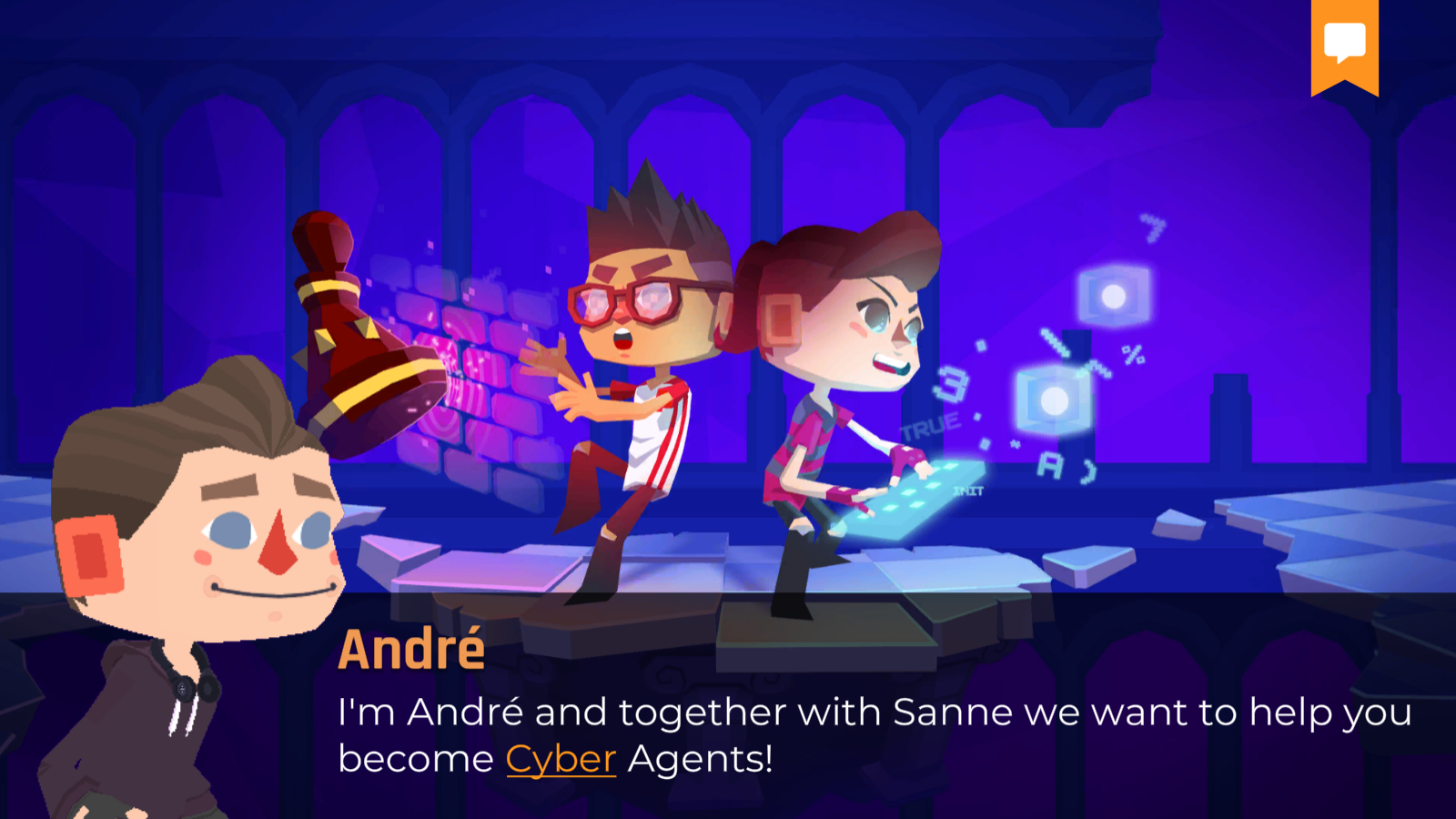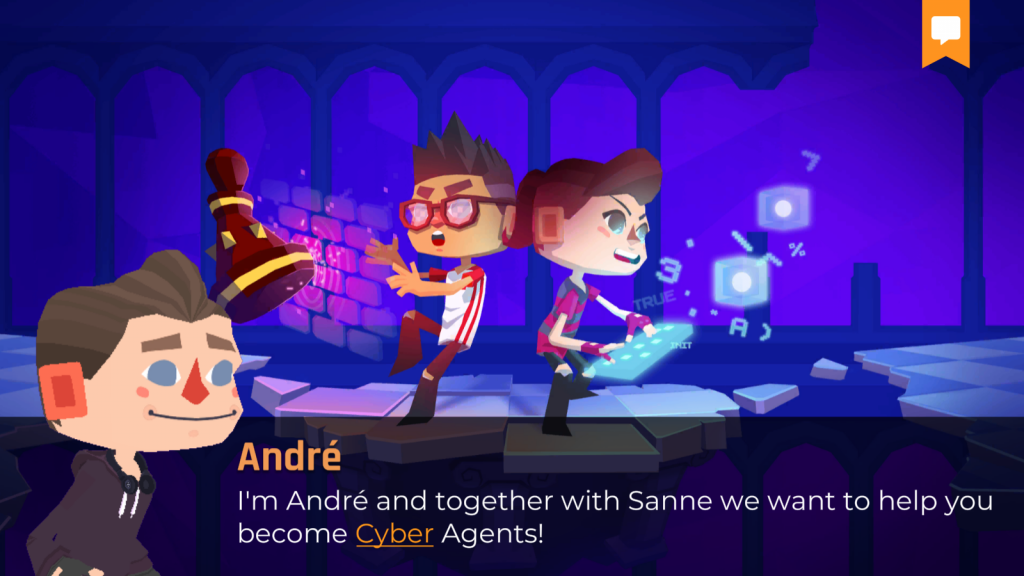 HackShield is a transmedia project. The story of HackShield and the storyworld are spread over several media channels. In an online game world, freely accessible via web and app, fictional characters teach children how to become a Junior Cyber Agent.
In a video, local authorities like mayors and police officers activate the children from their municipality. They ask them to play HackShield, become a Cyber Agent and share their knowledge and skills with friends and family. In this way, the children become the cyber heroes that the world and our society needs.
HackShield in the Class
Technology grows day by day. Knowledge and education materials are outdated soon and might miss important new knowledge and skills. That's why we started with HackShield in the Class: an educational program made for primary schools all over the world. HackShield in the Class is a free lesson package with 8 lessons, the so-called "Class Quests" with 8 different, up to date cybersecurity topics. After every Class Quest, the kids will receive additional Missions that they can plan individually.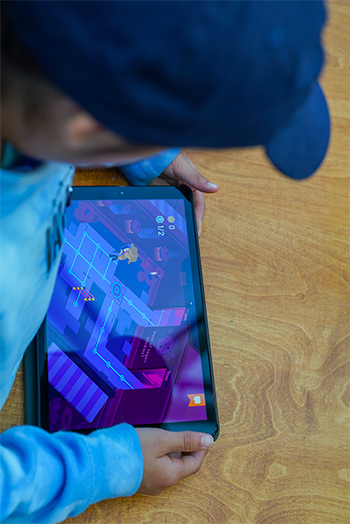 A Class Quest is designed to use in classes and other groups. Important cyber topics such as 'What is internet', 'fake news', 'phishing', 'money muling' and 'cyber bullying' will be discussed. These classes give a solid base from which a teacher can dig into these topics together with the kids. After school, kids can learn and play more with these topics with the additional individual assignments: Missions.
HackShield in the Class stimulates kids to take matters into their own hands. It educates children in a fun way and motivates them to protect themselves and others around them against cyber crimes. HackShield brings joy and enthusiasm to the classroom, triggers their knowledge and gives the teachers all the tools they need to give a fun class.
Why is HackShield (in the Class) innovative?
HackShield (in the Class) is completely gamified. This makes the game and Class Quests fun to play. During the game, the children earn Shields (certificates) and points for their individual account. This connects to micro learning and short term rewarding. It also motivates the children to continue with HackShield after school. The classical lessons are connected to an individual game that the kids can play at school or at home. By playing the game individually, the kids learn even more about cybersecurity, earn more points and Shields and win exclusive HackShield merchandise.
HackShield cooperates with municipalities and public and private organizations that share our mission. In the involved municipalities and regions, the best and most fanatical players get invited to real live events with the police and mayor.
Some other innovative aspects of HackShield (in the Class):
We see children as heroes. We teach them cybersecurity by making them Cyber Agents that protect themselves and others around them against cybercrime, instead of telling them "to be careful" and "what (not) to do" on the internet. That's why HackShield is called "HackShield Future Cyber Heroes"!
We're constantly ahead of the education curriculum. Cybersecurity isn't added to the learning goals of primary schools yet, but we already offer a complete lesson package.
More than 25% of the Dutch municipalities are involved, together with a big amount of private (IT, security, banking) organizations.
HackShield in the Class can be used easily for guest lessons given by partners, police officers, IT and security professionals and Cyber Agents' parents.
HackShield is free for children and schools.
HackShield uses a story and a game to activate children in the real world.
HackShield is a high quality game. We work together with specialists and professionals to make sure that the lesson materials are effective.
HackShield is both fun and educational. The game is a balance between fun and learning cybersecurity skills.
HackShield is surrounded with enthusiast partners. We build a rapid growing community of Cyber Agents and professionals involved.
The biggest compliment we received: we are not only an educational program, but a social intervention that motivates children to prepare themselves and the people around them for the digital future.
We are looking forward to creating a safe digital future, led by our Junior Cyber Agents. Join our movement and meet the Cyber Agents at www.joinhackshield.com!
Editor's note: HackShield was a well-deserved finalist in the 2022 edition of the MEDEA Awards and represented at the Awards ceremony in Leuven by Tim Murck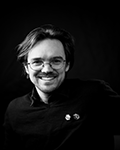 Author
Tim Murck, Founder HackShield