By Noémie Krack, KU Leuven CITIP, Belgium.
The Educational Toolkit for the Development of Social Media Literacy (or the ETDSML) project has been running since 2018 and is now entering its final months. This Erasmus+ project aims to empower teachers and school leaders to foster social media literacy in their schools. The main goal is to encourage teachers to use social media in the classroom and teach social media literacy to their students.
Lately, and even more due to the COVID-19 pandemic, social media have acquired a key role in the lives of children and teenagers. Going beyond the private sphere, students now also use social media to conduct research, read the news and get educated about a certain topic. The extensive use of social media considerably blurs the line between the traditional space and time such as being at school or at home and being online or offline.
Social media present great opportunities especially for communication, entertainment and education purposes but at the same time come with significant risks. This includes among others non-exclusively privacy concerns, profiling, cyberbullying, hate speech, intellectual property infringements and the rise of disinformation.
The ETDMSL partners which include mostly teachers representing schools in 3 different EU countries and from different age groups (primary school and high schools) witnessed these threats and opportunities at different levels. This made them aware of how crucial education about social media is for children and teenagers. They launched this project in order to provide concrete tools and resources for fellow teachers to address the matter.
The project was proposed by Liceul Teoretic de Informatica "Grigore Moisil" (Iasi, Romania), in partnership with other schools from Portugal (Agrupamento de Escolas de Freixo) and Italy (Instituto Comprensivo 10), as well as the Center for Independent Journalism of Romania and the KU Leuven Centre for IT and IP law.
The main objectives of the project are the following.
Creation of open educational resources based on social media learning tools used in school learning activities;
Developing social media literacy skills for teachers / education specialists from project teams in partner institutions;
Responsible use of social media tools in the teaching process by teachers in target groups;
Implementing social media based learning activities in partner institutions.
These objectives will turn into 5 tangible outputs with a sustainable dimension which are the following:

O1 – Curriculum for the development of social media literacy in schools
It contains the general dimensions of media literacy according to DigCompEdu, the list of contents developed in the course material, what skills will be developed, the time allocated for the lessons and what resources are used.
O2 – Course support for the development of social media literacy in schools
The different modules for courses support contain practical information about the expected learning outcomes for students and suggestions of activities in relation to the following learning modules.
Module 1 – Challenges of education 4.0
Module 2 – Social media literacy and its importance in the education of the 21st century
Module 3 – Types of educational tools based on social media use
Module 4 – The social media based learning model
Module 5 – Addressing the fake news phenomenon in school – manipulation and propaganda through social media
Module 6 – General Data Protection Regulation, legislation, procedures and policies of social media usage
Module 7 – Copyright – rules, limits, freedoms
Module 8 – Risks of using Social Media tools in education
Module 9 – Social media based tools used to assess students' competences in different study disciplines
O3 – Methodological guide for teaching social media literacy
The methodological guide is composed of suggestions for the implementation of the proposed content in school, a mini-dictionary of social media concepts but also some benefits and limitations of using social media tools in school. It also contains examples of activities involving the use of social media, examples of exercises to develop social media skills and suggestions for evaluating activities.
O4 – Mobile application for implementing social media literacy in school
The app will enable teachers to have access to some material, design lessons plans, assign homeworks and exercises to students. The teacher will be able to set his education agenda and the students registered in his classroom on the app will receive a notification about the material and the task to be completed. On the other hand, the app will be used by students to join their classroom and receive the exercice and assignment from the teacher on social media literacy. Another section in the app entitled "Did you know?" will contain some short materials such as illustrations, infographics, videos with snippets of knowhow on social media. The app was designed in an interactive way.
O5 – Collection of learning scenarios including the use of Social Media tools.
The knowledge gathered during these years of collaboration enabled further partners to develop learning scenarios. The scenarios include a lot of instructions and practical information. It can be used as such or as a basis for inspiration and further adaptation. They were developed and tested in classrooms by the different schools part of the project.
The resources will be available in English, Italian, Romanian, Portuguese and French. Thanks to the use of these tools by education professionals, the project will have a sustainable impact on social media literacy progress.
Want to know more about these educational activities and how to use social media responsibly in the educational process? More material in several languages will be made available at the end of the project, as well as the final version of the app.
More information is accessible on: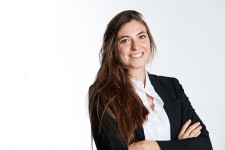 Author
Noémie Krack, Researcher, KU Leuven Center for IT and IP Law, Belgium.