Media literacy as a concept in Greece, as well as policy initiatives, followed the same path that we have seen in the rest of Europe.  Between 2000-2010, it has been mainly part of the academic discussion and then it started to materialize through various public engagement initiatives. This process was and still is necessary since it allows an opportunity through academic discussion to differentiate between various forms of literacies (information, digital, news, etc.) and then to develop relevant activities in co-operation with others. This is actually what we have learned over these years and which is evident from the flagship event that we organise every year, the Greek Media Literacy Week (part of UNESCO Global MIL Week) as well as the co-operation that we have developed with public institutions and the Greek National Centre of Audiovisual Media and Communication (EKOME) in particular. Over these years the Peace Journalism Lab (PJL) in the Aristotle University of Thessaloniki has introduced media and news literacy study as a research field as well as part of the curriculum of journalism students. Our aim was to match current needs to promote media literacy courses and practice as a cross-scientific discipline and as a core component of journalism education. Media and news literacy initiatives can have a very positive impact on tackling disinformation, hate speech etc, and in this way, can greatly contribute in promoting awareness on issues that Journalists cover. Το that end we have developed initiatives such as:
Greek Media Literacy Week: we started organising this week in 2016 together with a wide coalition that continues to expand every year.  This year, realising the importance of libraries, Information Literacy has become an integral part of the week that has been supported by the National and International Association of Librarians. Including all stakeholders engaged in media literacy can greatly impact and promote media literacy initiatives to a wider audience.
Gamefy: is an EU-funded project that we develop jointly with other partner organisations from South-Eastern Europe. Gamification is an area upon which we are working and, according to our approach, can contribute greatly in supporting media literacy. To that end, we will soon make available relevant games that we have developed in co-operation with international partners.
EKOME: we cooperate with EKOME in order to exchange know-how and good practice for all citizens, especially young people, students, educators, academics and media professionals in our drive towards a more informed citizenry.  National authorities can greatly contribute to promoting curricula and programs tested and developed from various scientific organisations.
Thessaloniki International Media Summer Academy is organised every year by the School of Journalism and Mass Communications of Aristotle University Thessaloniki along with a range of partners. Media literacy is an integral part of this international initiative. It is a major forum where current and future challenges are discussed and examined. You can find out more about our summers school here.
We currently have four PhD Candidates in PJL who are doing research on cutting edge issues of media literacy, they are Efi Andreadou, Eirini Andriopoulou, Anthi Baliou and Katerina Chrysathopoulou
An additional aspect of our work worth mentioning is the promotion of information literacy through several initiatives that we are planning to implement this year in cooperation with academic institutions, libraries and schools.
The Peace Journalism Laboratory has cooperated with the most significant organisations worldwide related to media literacy issues and has become a national point of reference for media literacy actions. Through our projects we have created an international network, bringing together organisations, institutions, academics and media professionals along with global stakeholders .
Nowadays, with media convergence and especially with social media being in the spotlight, media literacy is spread over various thematic areas: from critical thinking against a consumerist, popular culture to news literacy, and from content creation and digital media to new platforms of expression and aesthetic norms (film literacy, digital storytelling, active citizenship), and directly relates to the acquisition of a strong civic identity. Our work clearly shows the need for establishing a wider coalition of co-operating organisations in order to tackle challenges that require cross-scientific collaboration.
Editor's note: join our Wednesday Webinar on Media Literacy in Greece on 10 March when Nikos will be one of our guests and will be talking more about the work of the Peace Journalism Lab.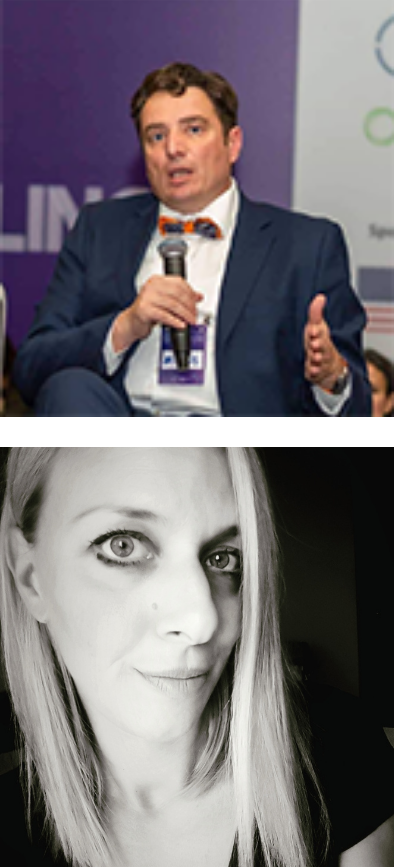 Authors
Dr. Nikos S. Panagiotou, Associate Professor Director of Peace Journalism Lab, School of Journalism and Mass Communications, Aristotle University of Thessaloniki, Greece
Anthi I. Baliou, Ph.d Candidate, Peace Journalism Lab, School of Journalism and Mass Communications, Aristotle University of Thessaloniki, Librarian, University of Macedonia, Greece