The European School Radio (ESR) scientific society is a nonprofit civil organisation that supports and fosters the ESR web-radio platform for the primary and secondary education community in Europe. ESR has been growing since 2010 when it began in Greece, and it is the only large-scale student web-radio with the ambition to gather web-radio schools from all over Europe by offering new opportunities for collaboration and co-production. The ESR society has managed to organise a radio network of hundreds of schools and student radio groups and the continuous 24/7 broadcast of a vibrant and lively radio program. Since 2010, a huge audio repository has been created, the ESR Podcast archive, which includes more than 7,000 live or pre-recorded audio episodes made by 1,000 schools.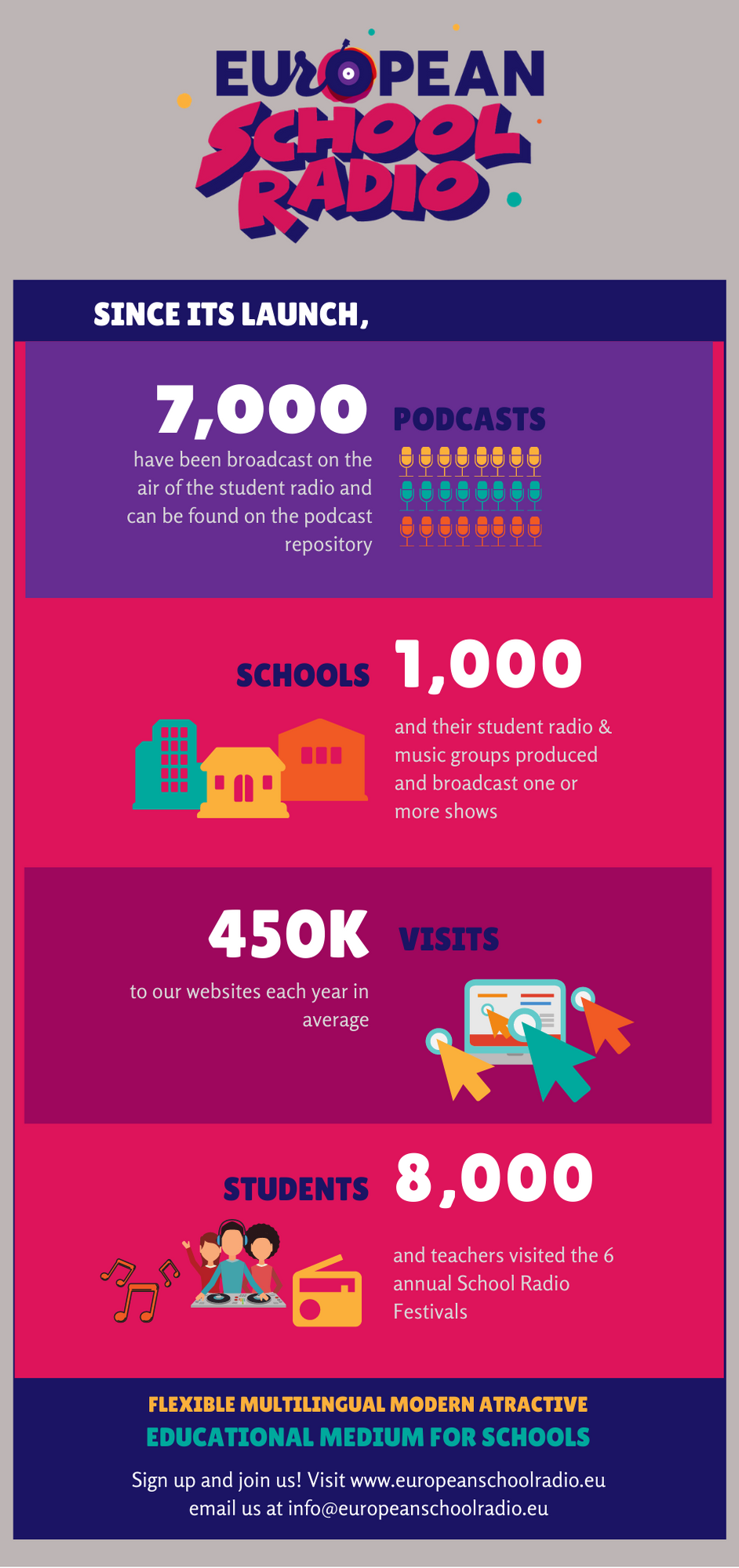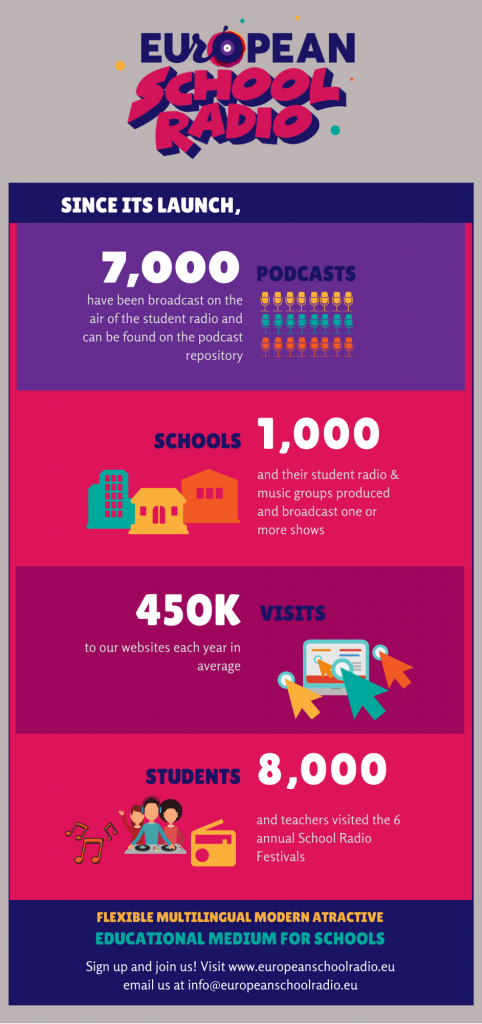 Every year, ESR organises a radio & music festival and contest for thousands of students, participates with live radio coverage in numerous events, and, in general, it supports all events, activities, and actions that promote media literacy in education.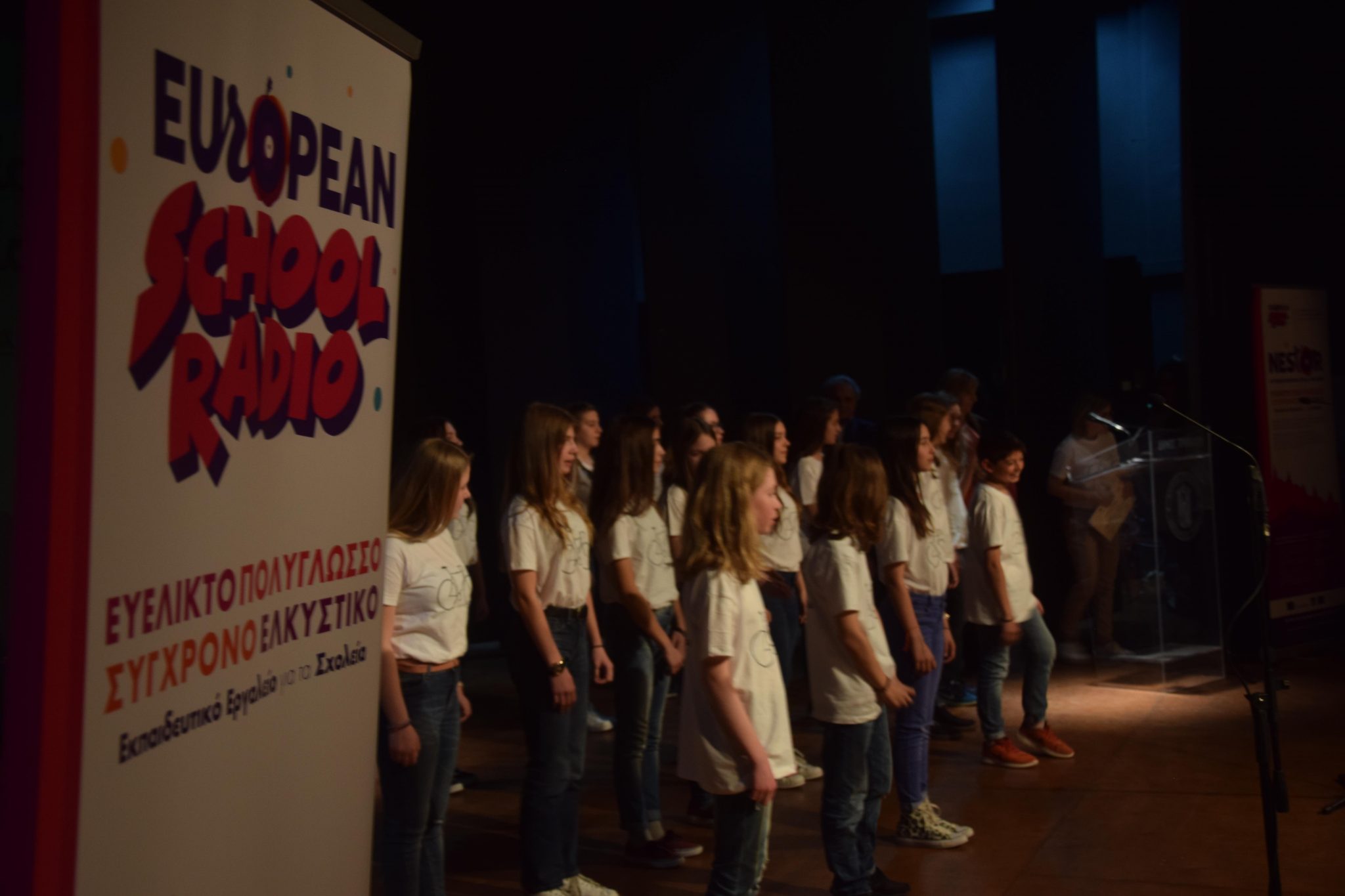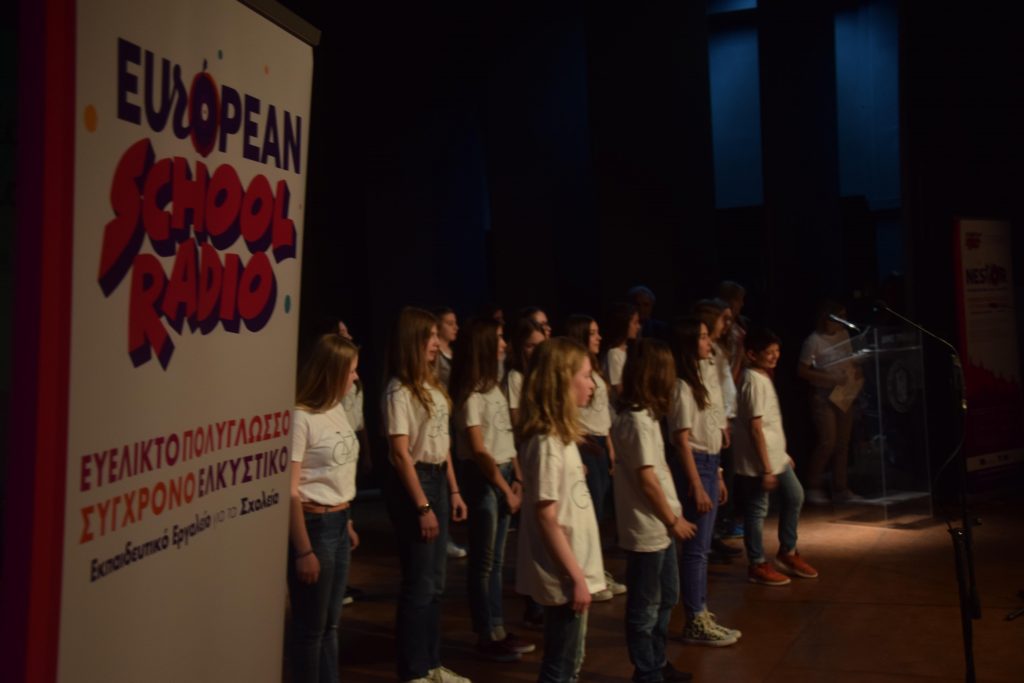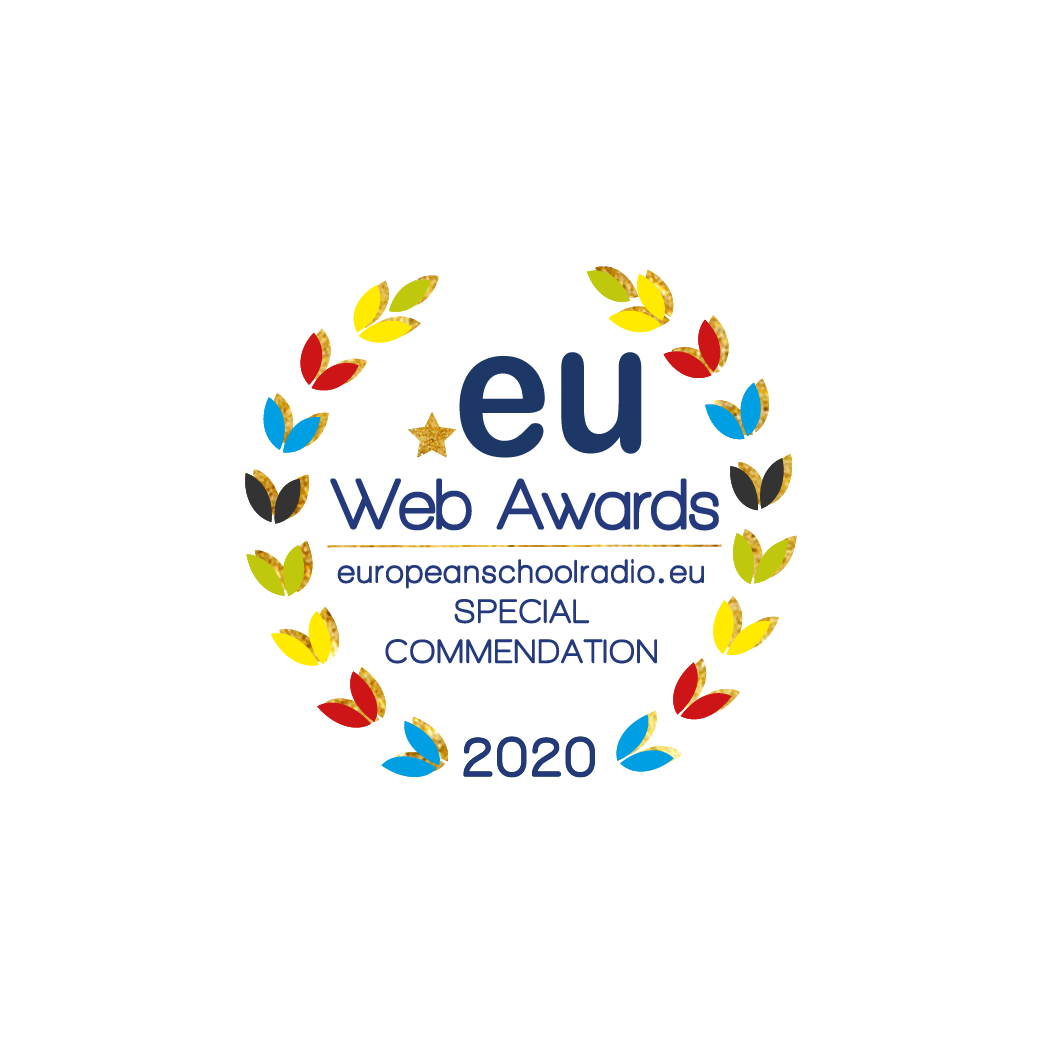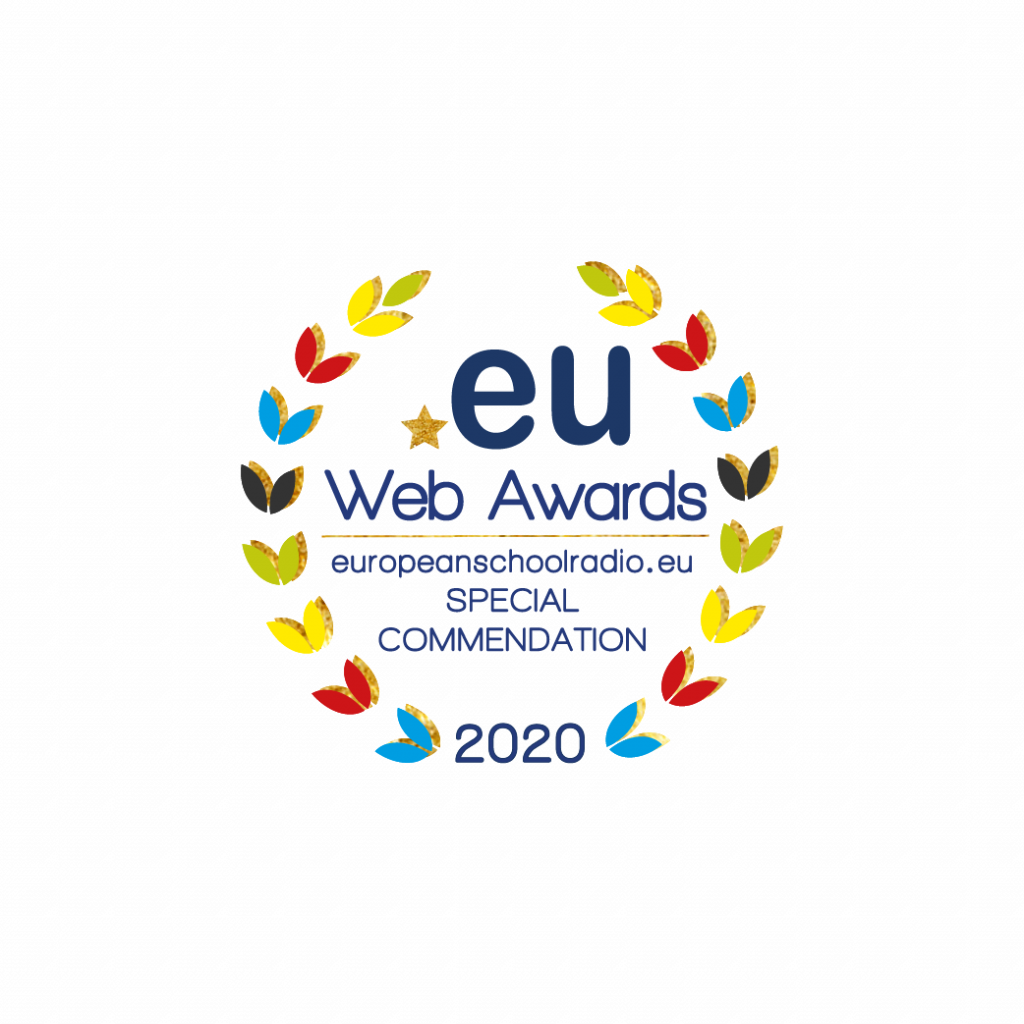 ESR was recently given an award at the European Competition "2020.eu Web Awards". ESR took part in the stunning Web Gala as the only nomination in the field of education among 15 finalists from all over Europe and received a Special Commendation for its attractive youth-oriented web design!
Society members have presented the European School Radio project to educators and the general public and have been organising conferences for teachers, from kindergartens to senior high and vocational schools. Also, we strongly believe that the key to success is to actively engage experienced radio producers, ex-students who graduated from their schools and now study journalism, informatics, audio technology and other related fields in universities to inspire younger students to let their voices be heard positively and constructively.
Furthermore, the ESR society offers various educational programs to schools under the auspices of the Greek Ministry of Education. ESR has put in place strategic partnerships with public organisations, academic entities such as the School of Journalism & Mass Communications at the Aristotle University of Thessaloniki and the School of Informatics and Electronic Systems at the International Hellenic University, and a number of professional associations. The aim of all such national or international partnerships is to promote school-based web radio activities as a way to enhance students' media literacy.
ESR is based on User Generated Content (UGC-type media), which means all the productions are made by the participants i.e. the students. During the process of radio production, the students can express themselves, exercise their communication skills, understand how the information is created, choose and evaluate their sources, research before making their productions and use creative writing techniques to construct audio-stories with structure and vital plot points. We promote what we call "edutainment", using new media to learn-by-doing and the multiple benefits highlight the strong pedagogical value. A radio station from students to students motivates youngsters to launch lots of great initiatives. This exact characteristic was taken into consideration from the Organising Committee of the Medea Awards 2014 "User generation of educational media content" when the ESR was given a Special Award as 'Highly Commended" for Education. In 2017, at The Education, Youth, Culture and Sports Council, the Greek Minister of Education announced that ESR serves the goals for training students in the active role of the European Citizen, as one of the five Greek national projects that prepare future democratic citizens to be able to manage issues of inequality with respect and solidarity and as the only project that encourages the cultivation of literacy of young people in the new media and digital reality.
The pandemic has given another impetus for the use of radio and podcasting in distance learning. This has meant that ESR is now working with many new producers who want to use radio and podcasting for educational purposes. This has meant that now teachers are using the radio for their lessons, to prepare audio presentations and broadcasts to attract and motivate their students. Podcasting is increasingly familiar to young learners. Given the recent rise in the popularity of podcasts and web-radios, it's no surprise that audio narratives are making their way into the classroom. They offer an engaging way for teachers to educate students about new information and communication technologies merging project-based learning with digital media analysis and production skills.
Looking forward to a bright radio & podcast future in education, partners from Poland, Greece, Portugal, Spain, and Cyprus are working together within the framework of a new promising Erasmus+ partnership entitled "Social Radio 2.0: The European School Radio and Podcasting Community for Active Citizenship Education". The ESR team is contributing to the consortium by developing the official podcast community for schools in Europe with the most popular technologies, serving our role in Digital Education. Also, all partners will design a special Curriculum for Podcasting and Web Radio in schools, as well as a Resource Hub, enriched with contemporary educational material using various types of interactive and gamified features. We aim at providing multilingual content to explain the way that podcasts can be utilised as a technological tool to make audio content regularly accessible online and to provide the participants with the relevant knowledge to prepare educational radio and podcast episodes in the classrooms.
Editor's note: join our Wednesday Webinar on Media Literacy in Greece on 10 march when Eftychia will be one of our guests and will be talking more about European School Radio.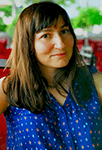 Author
Eftychia Touliou
Chairperson of the "European School Radio" Organization