by Sabine Uijl & Renée Filius, Utrecht University, The Netherlands.
The Corona pandemic has been a driving force in education innovation but has also driven the work pressure of teachers through the roof. Now we are slowly settling into a new normal, where large parts of online education, rapidly developed in 2020-2021, are here to stay.
The Corona pandemic is also an example of the complex problems the world faces and will continue to face. The virus and its measures had an impact on every aspect of our societies. Our mission is to teach students to contribute to multidimensional solutions for current and future world problems. That means we need to facilitate students to learn deeply. With deep learning, students initiate critical thinking, integrate what they have learned within their current knowledge and they make new connections. This is necessary to be able to embrace insecurity and develop the perseverance and resilience needed for the dilemmas ahead.
Feedback
Feedback is considered one of the most important factors for learning, especially for deep learning. However, providing and processing good qualitative feedback is quite complex, and feedback does not automatically result in the pursued learning effect.
When we say feedback, you probably think of either a written report or essay with red marks from the teacher providing feedback on the student's writing. Or a student and a teacher in a room where the teacher gives the student feedback on their performance. But there are many different ways and forms of providing feedback. This is what our chapter in the newest book Technology In Biomedical Life Sciences Education is about.
Community of Inquiry
Learning is an educational experience which takes place within a community of learners and teachers. The framework we use in our chapter is the Community of Inquiry framework. This framework describes the components of a critical collaborative learning community, including social and communal aspects of critical reflection in learning. Feedback can be a powerful didactic tool to facilitate the desired learning outcomes, as it is possible to use feedback to meet the need for social and communal aspects.
Feedback aspects
But how can feedback be used to best promote deep learning without increasing the instructor load? This is important not only for online education, where scalability is an option, but also for on-campus education. We investigate this question while discussing three important aspects needed to take into account:
Quality of the feedback
Feedback culture
Feedback literacy
Peer feedback
The strength of peer feedback, as opposed to teacher feedback, is that it promotes deep learning in both the feedback provider and the feedback receiver. Possibly counter-intuitively, peer feedback explicitly stimulates critical thinking in the feedback receiver. Since the feedback provider is not an expert, the feedback receiver thinks more critically and thus more deeply about the feedback being given. The other great advantage of peer feedback is that it is relatively easy to implement for an increasing number of students, without equally increasing the workload of the teacher.
Feedback types
We differentiate the following feedback types:
visual and voice-based feedback: oral, video or videocall
voice-based feedback: audio
written feedback
We believe video feedback has a great deal of potential for giving and receiving (peer)feedback. In video, facial expressions and social cues can be seen, stimulating the feeling of personal commitment. We differentiate video feedback with a talking head and screencast video feedback. Audio feedback has some similarities with video feedback, with less technical hurdles and therefore easier to implement. Students reported that video and audio feedback more resemble the classroom experience, when the feedback is provided by a teacher. For peer feedback, they feel a bit hesitant to actually tape their own feedback. It sometimes makes them feel vulnerable and uncomfortable. As it does have significant potential and may even help in bonding and increasing the social presence, it is important to facilitate a safe and feedback-friendly environment.
E-portfolio
Furthermore, e-portfolios are discussed in the context of gathering feedback for student progress and development, whether or not to be used for assessment purposes. Assessment has been difficult in Corona times. Next to the challenges of assessing online, like proctoring, the concept of assessment in higher education has become an emerging topic in practice and educational research. There are more and more voices saying that feedback by different sorts of feedback givers and at different phases in learning could be an alternative for exams, which suits the education better and gives a more realistic assessment of student development. The combination of feedback and e-portfolio's provide interesting opportunities for this.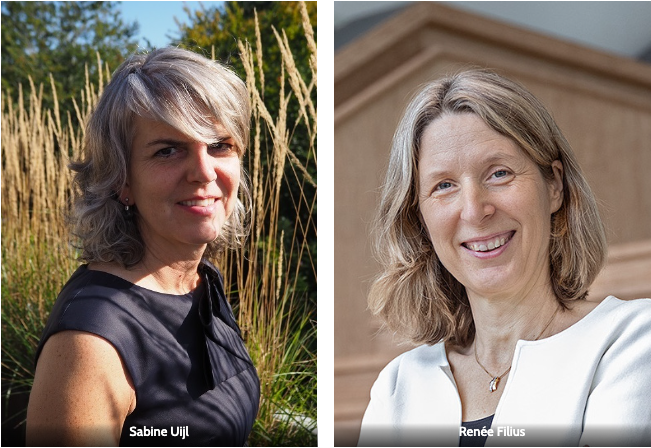 Authors
Sabine Uijl and Renée Filius, Utrecht University, the Netherlands
---