Simulated clinical experiences have been increasingly developed to provide authentic learning opportunities for students undertaking Health and Social care programmes. This can be helpful where clinical placements are limited, for example in highly popular programmes; but it also mitigates risks by providing a safe space for skills and knowledge to be developed and accumulated through immersion, reflection, feedback and practice. Despite numerous advantages of using virtual reality learning environments in healthcare education there is a limited evidence base thus far on its integration and impact on the student humanising the lived experience of mental health service users. With this in mind, we created a project to explore the use of immersive video to help bring to life the experience of a mental health patient and different points of their journey within the healthcare system.
This was achieved by creating point of view (POV) video content ranging from standard video footage to virtual reality achieved through 360˚ videos, where providing the students with agency over their viewpoint they would be able to deeply consider how this experience would be for a patient entering this environment. Subject matter experts including health care practitioners, Experts by Experience (ex-patients) and academic staff created the video scripts, played parts in the video and helped to shape the delivery of this to students, ensuring an authentic patient case study. It contained several layers of learning, allowing students to identify how the person would feel in the situation, the practices that were good and bad as well as the nuances, which might be small but could, have a significant effect on the patient's experience. Sustainability was built into the video design by ensuring the patient was generic. Referring to them as 'Sam' could mean they were either male or female and as no details were included as to why Sam was entering the health care system, this meant different scenarios could be applied to the videos helping to change the way students analysed, evaluated and applied the practice seen.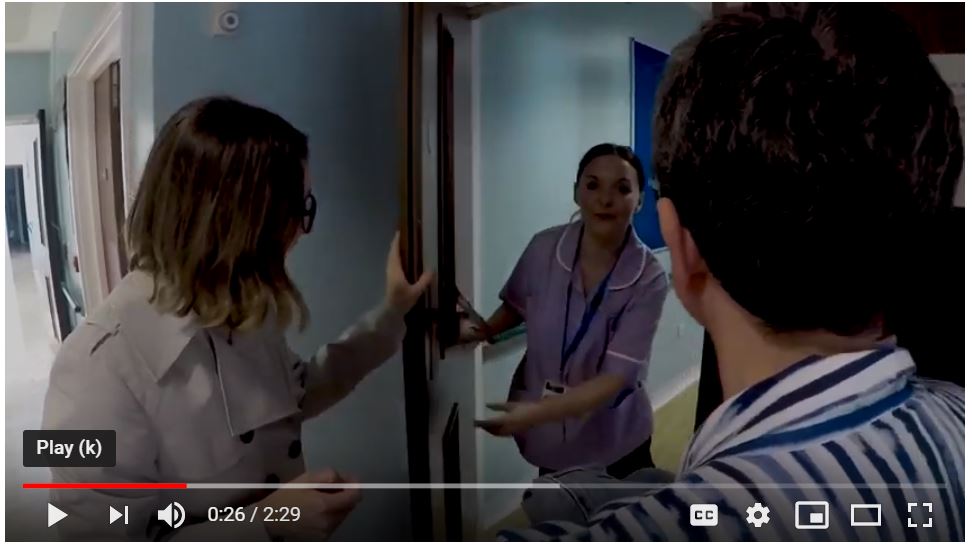 The videos were delivered within a classroom setting with students using their own mobile devices to access the content with the addition of their own or university VR headsets when viewing the 360˚ videos.
Before the session, students were asked to prepare by testing their devices with a generic 360˚ video. This helped them to become more familiar with this format and iron out any technical difficulties before the session. They were also asked to come with their devices fully charged, to bring headphones and their charger for additional battery.
After each video was watched, a discussion took place focusing on the experience of the patient and how this might feel. As the videos followed the patient journey from a home visit, admission on a ward, experience of a communal area within the ward, waiting outside a room for a meeting and finally attending a multi-disciplinary meeting, this allowed students to consider what aspects of care are important to patients at these points. The students enjoyed watching the videos and felt it did provide them with the opportunity to consider how these experiences might feel for someone entering this environment. It is hoped that in the future, resources such as these, can be used for inter-disciplinary purposes helping those involved in the care of mental health patients to consider what the prior experiences of these patients may have been and how this felt for them.
Key members involved in this project from the University of Derby are:
Matt Gilooly, Learning Technology Media Advisor
Laura Hollinshead, Learning Technologist (Curriculum Development)
Alison Kilduff, Discipline Lead (head of Mental Health Nursing)
Gemma Breitschadel, Lecturer in Mental Health
Victoria Sweetmore, Lecturer in Mental Health
Laura and Matt will be giving a talk about their work with immersive technologies during the Media & Learning Conference on 5 June in Leuven.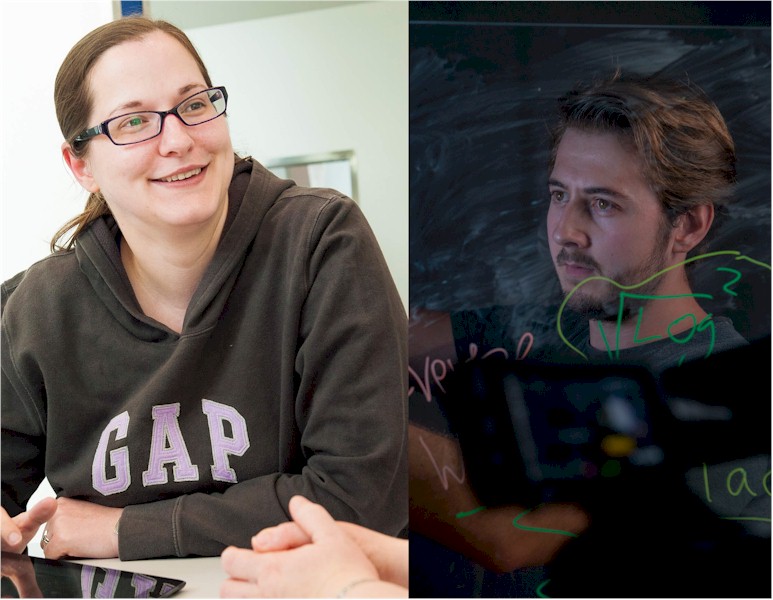 Authors

Matt Gilooly, Learning Technology Media Advisor
& Laura Hollinshead, Learning Technologist (Curriculum Development),
University of Derby, UK